News & Announcements
TFS senior excels with club soccer team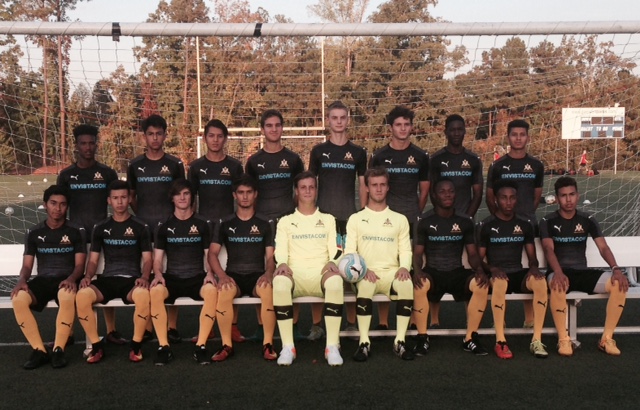 One Tallulah Falls School senior is playing soccer at an elite level.
Harry Ward of Clarkesville is a member of a Southern Regional Premier team, KSA 99 Pro-Profile, affiliated with U.S. Youth Soccer. Ward is shown on the front row, third from left.
The team won two games in the Southern Regional Premier League on Oct. 21-23 with two National League tournaments in Florida and North Carolina coming up in December.
Ward became a national champion in 2014 with a different Georgia club team, but will begin a journey toward the national finals for the second time with his current team.