News & Announcements
TFS VIP program aims to inspire lessons in character building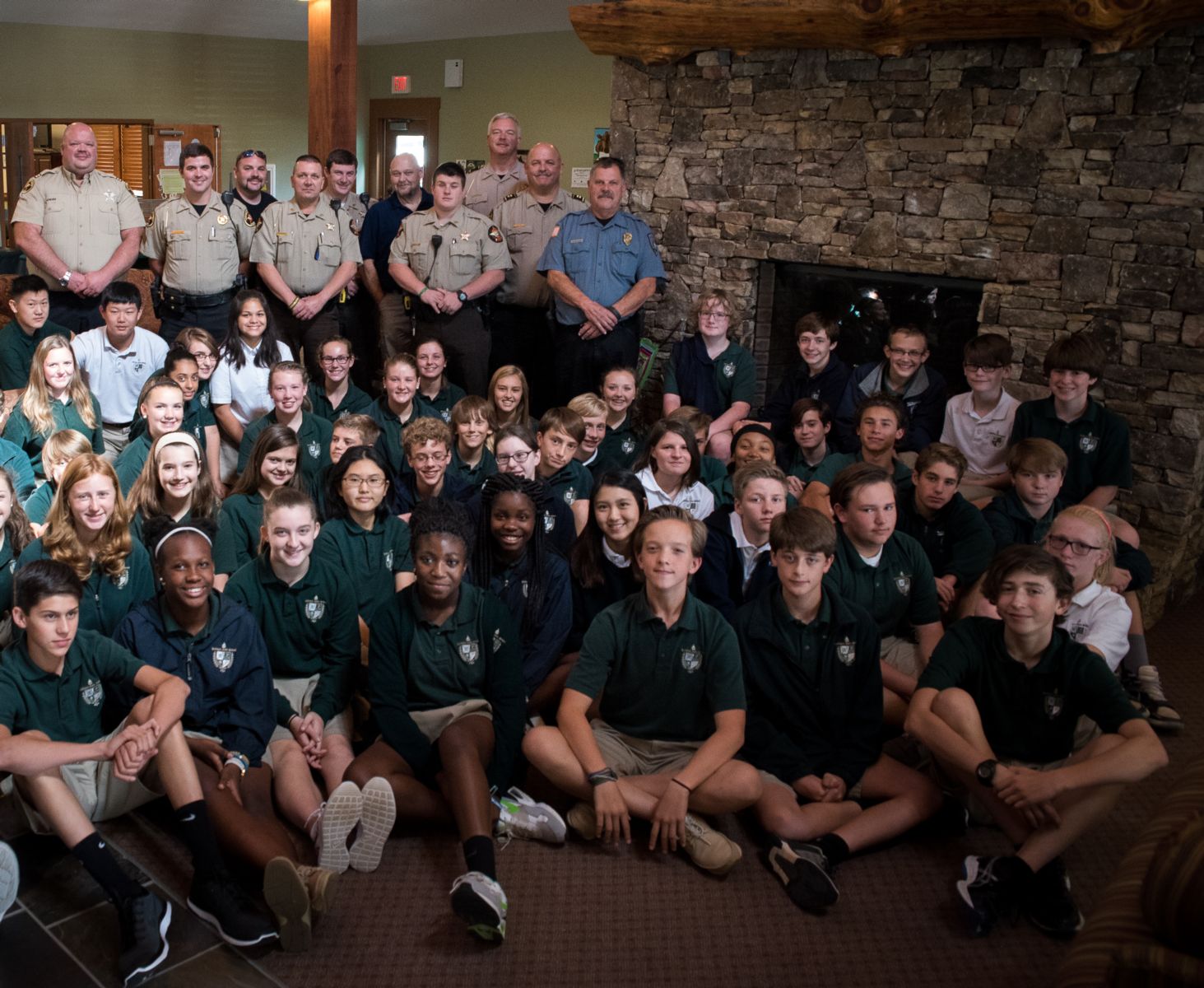 Eighth grade students at Tallulah Falls School are practicing lessons embedded in the Tallulah 12 by inviting special guests to lunch.
The Tallulah 12 is a new character and community building initiative launched this academic year at the middle school.
Each month, the students invite school and community members to eat lunch with them at the middle school dining hall, according to Jensen. Guests are greeted by student hosts when they arrive, practicing eye contact and firm handshakes.
Students then lead guests on a tour of the school, including the new Student Activity Center. After the tour, other students join the hosts and guests for lunch.
"Students receive first-hand experience using the Tallulah 12," Jensen said.
On Oct. 19, students invited area law enforcement personnel to campus.
Shown are members of the eighth grade class with law enforcement friends, representing the Tallulah Falls Police Department, Habersham County Sheriff's Office and Rabun County Sheriff's Office.
The next Tallulah VIP Lunch meeting is set for Nov. 16, when guests will be family and community members who are veterans.