News & Announcements
TFS Players Presents Midsummer Jersey
The TFS Players present Midsummer Jersey, a smash-up production that marries Shakespeare with Jersey Shore.
Showtimes: Friday, March 18 and Saturday, March 19 at 7 p.m. in the Gertrude Long Harris Theater on the campus of Tallulah Falls School.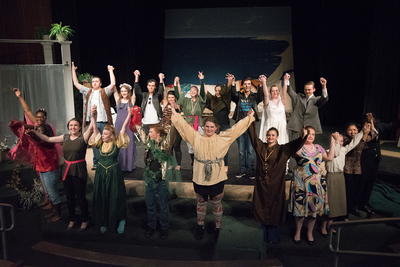 Shown is the triumphant cast after the March 16 dress rehearsal.