News & Announcements
Three TFS students selected for All-State Chorus
Three Tallulah Falls School students have been selected for All-State Chorus.
According to TFS fine arts teacher Memrie Cox, sophomore Madeline McClurg of Clarkesville, junior Sarah Catherine Fordham of Demorest and sophomore Clarke Bailey of Clarkesville have been working diligently to prepare for the rigorous auditions of All-State Chorus.
"Following the final auditions, we learned that all three had passed," Cox said. "I am extremely proud of their hard work to achieve this prestigious honor. Only the best of the best vocal musicians in our state are extended the invitation to attend and these three are among the best."
The talented trio will be attending the All-State Choral event in Athens during winter break.
Cox had an additional message for the TFS community.
"Thank you for the way you support all of our talented and hard-working students," Cox said. "Your encouragement helps them to shine so that, together, we are indeed the 'light in the mountains.'"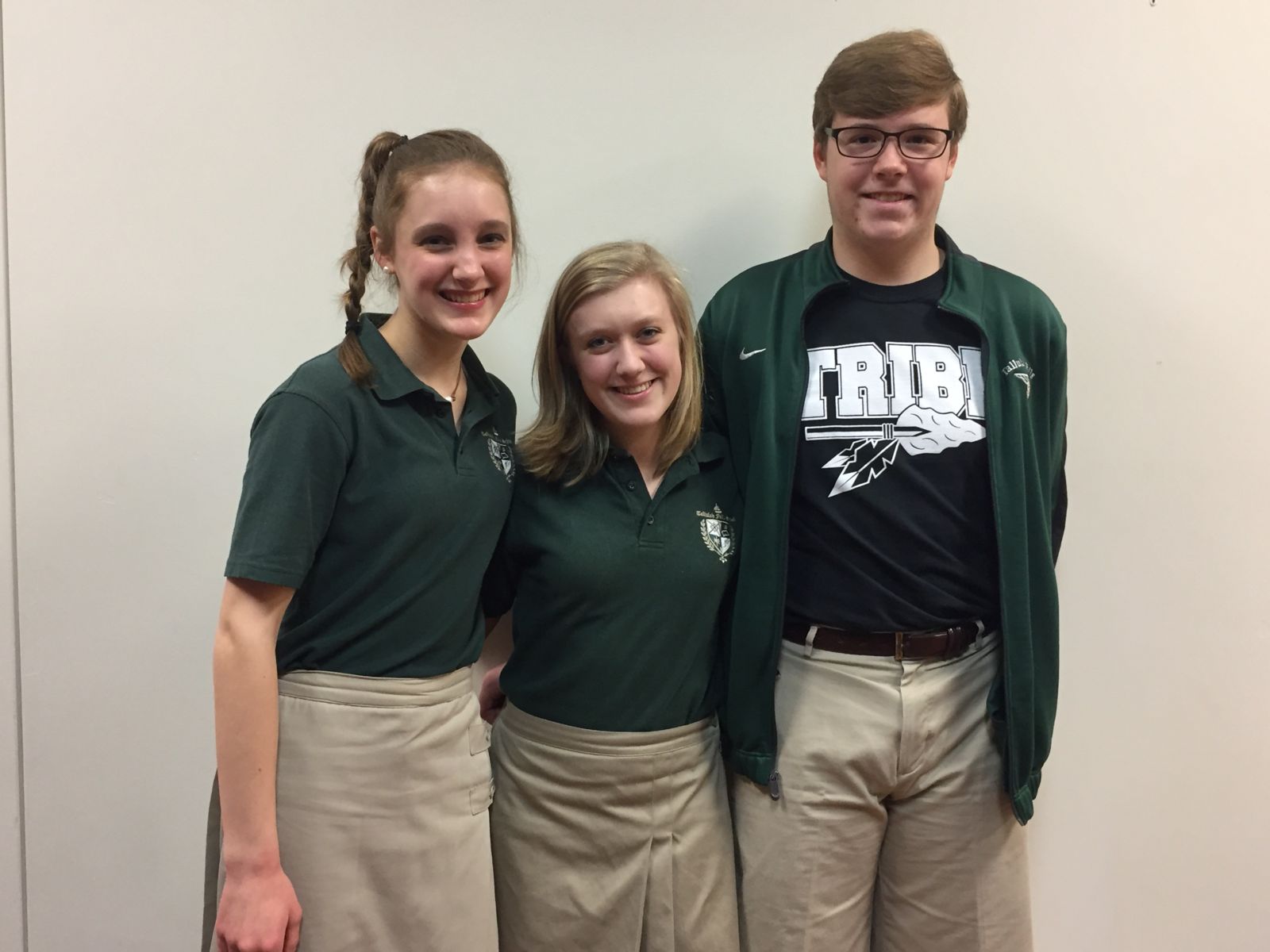 Shown, from left, are McClurg, Fordham and Bailey.