News & Announcements
TFS inducts new members of National Honor Society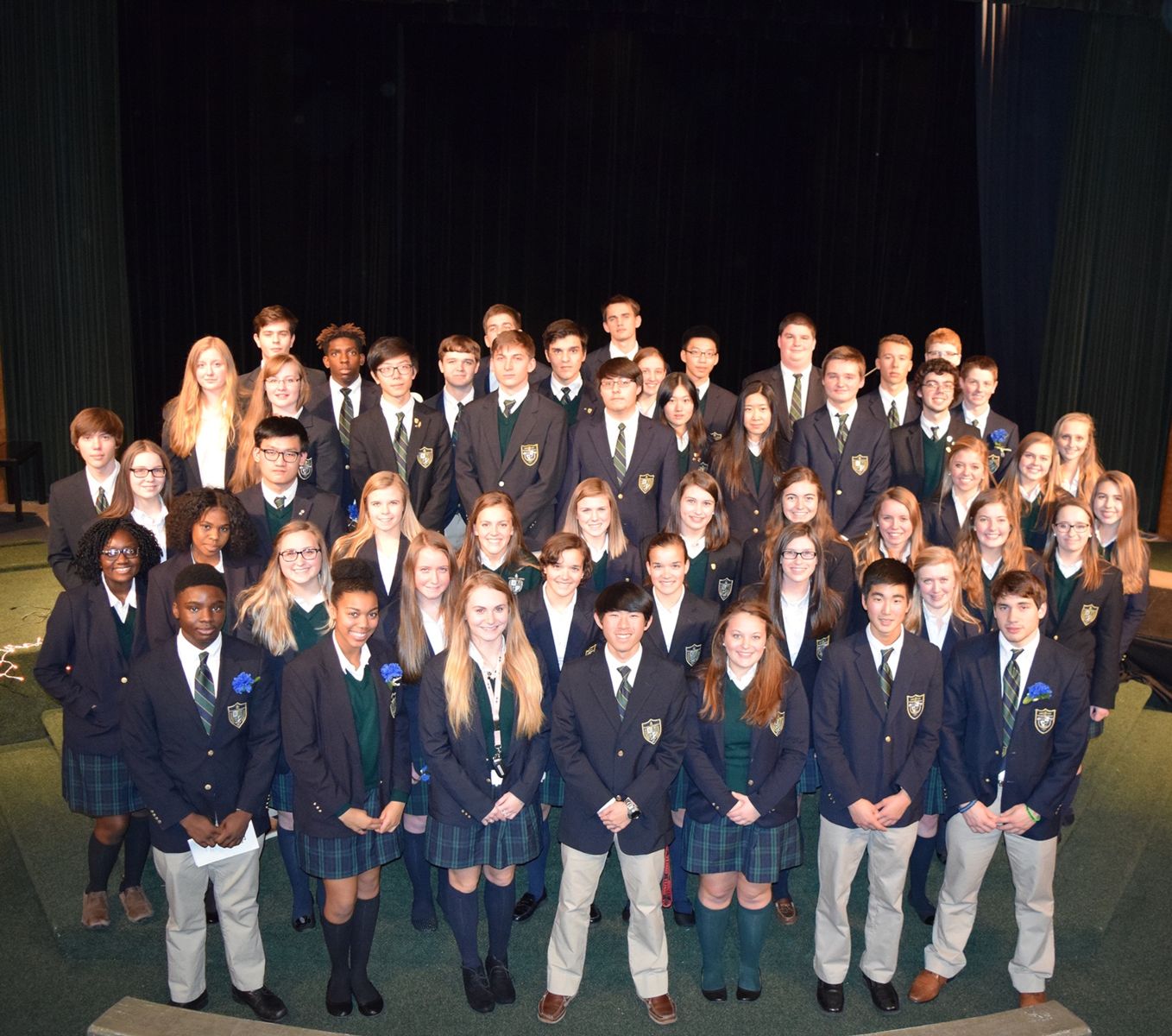 Tallulah Falls School's chapter of the National Honor Society inducted 23 new members in a Dec. 9, 2016 ceremony.
New inductees joining NHS in Fall 2016: Akinloluwa Akisanya, Madison Ball, Logan Bramlett, Sutherlan Cope, Sarah Fordham, Jennings Gallagher, Katharine Gilmer, Caleb Griffis, Norah Griswold, Virginia Griswold, Kaila Hoffman, William Jackson, Robert Maxwell, Madeline McClurg, Ajani McIntosh, Sanson Navarrete, Michelle Thevenin, Jiayi Wang, Marly Welborn, Nyah Williams, Emily Wonders, Yuting Zhang, Zhihao Zhong.
Returning members include (in alphabetical order): Grace Brewer, Laura Brothers, Meredith Church, Anna Davis, Anne Edwards, Isaac Elias, Mark Faingold, Perry Gresham, Abby Hulsey, Josey Keene, Shanna Lewallen, Chen Lin, Collin Mickels, Deneeka Nelson, Clara Pence, Kayley Pugh, Mackenzie Rainwater, Victoria Sesam, Shyam Shukla, Draper Smith, Max Teems, Jordan Teng, Marcus Thompson, Cynthia Trusty, Michael Weidner, Xuan Yang.
The National Honor Society is the nation's premier organization established to recognize outstanding high school students. More than just an honor roll, NHS serves to recognize those students who have demonstrated excellence in the areas of scholarship, leadership, service, and character. These characteristics have been associated with membership in the organization since its founding in 1921.