News & Announcements
TFS seniors share future plans with board of trustees
Members of the Class of 2017 joined the quarterly meeting of the Tallulah Falls School Board of Trustees on April 19. The seniors shared post-graduation plans before visiting personally with board members.
"This was a time of celebration for the upcoming graduates and our board members," said President and Head of School Larry A. Peevy. "Hearing from our seniors today affirmed the work we do at the board level to ensure a quality college preparatory experience."
Peevy recognized College Counselor Bobby Hammond, III for his commitment to the students. Hammond, in turn, recognized teachers Sara Roberts and Dallas Barron for their work on senior capstone projects.
Students are attending Georgia Tech, University of Georgia, University of North Georgia, Georgia State University, Purdue University, Mercer University, Cornell University, University of Washington, Arizona State University, San Diego State University, Auburn University, Clemson University, University of Pennsylvania (Ivy League), University of Montevallo, University of Washington at St. Louis, Emory University, Kennesaw State University, North Georgia Technical College, Piedmont College, Savannah College of Art and Design, Toccoa Falls College, Truett-McConnell University, Middle Tennessee State University, University of Massachusetts-Amherst, Northeastern University, Brandeis University, among others.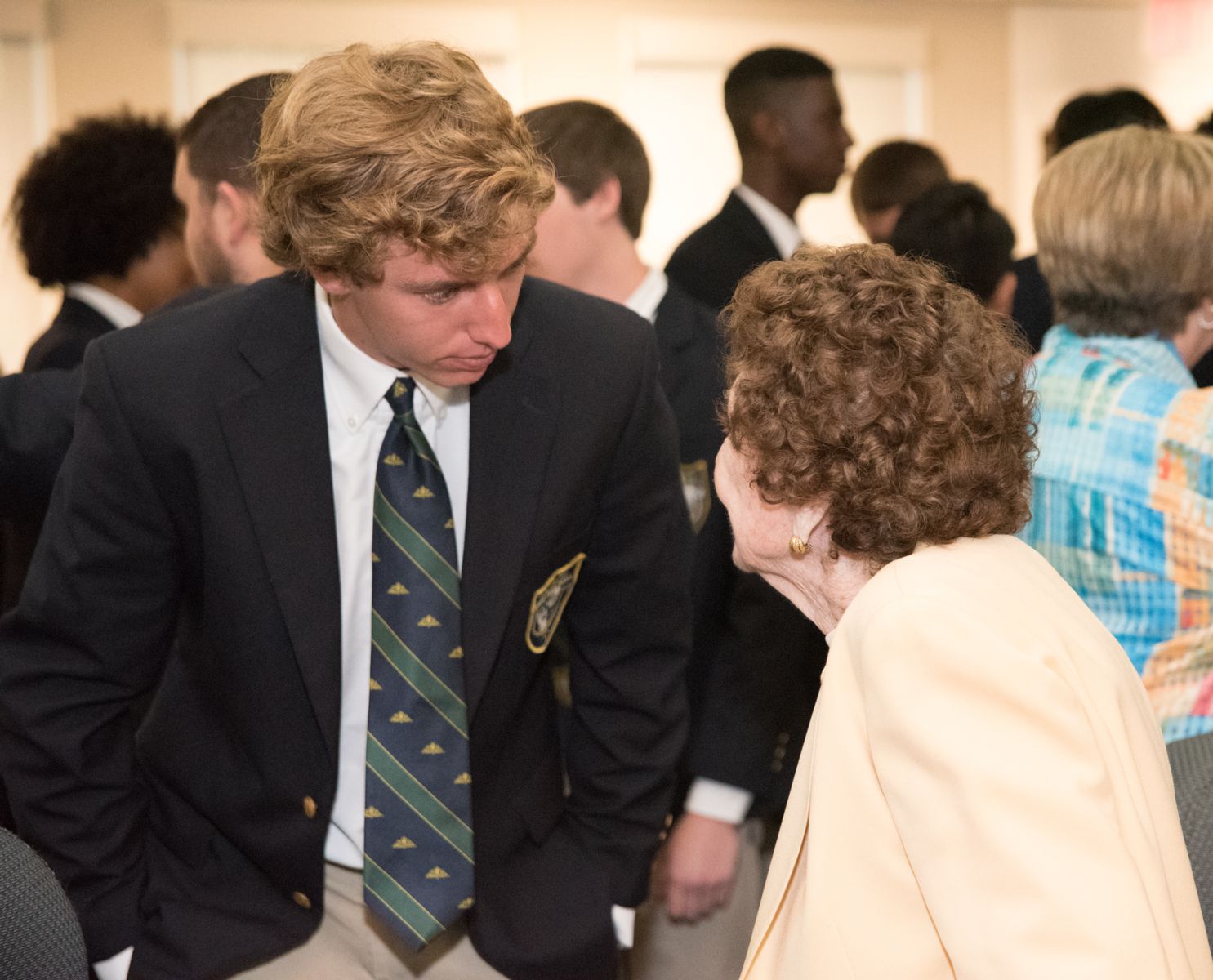 TFS senior Trey Wilcox of Tallulah Falls visits with TFS Honorary Board of Trustees member Lucy Willard.
Photo: E. Lane Gresham/Tallulah Falls School