News & Announcements
Long-time TFS champion remembered
Carolyn Rosing and Diane Norris visited with President and Head of School Larry A. Peevy on April 24 to reminisce about the late Nina Lee Smith, a dedicated supporter of Tallulah Falls School. Smith, a member of the Dunwoody Wom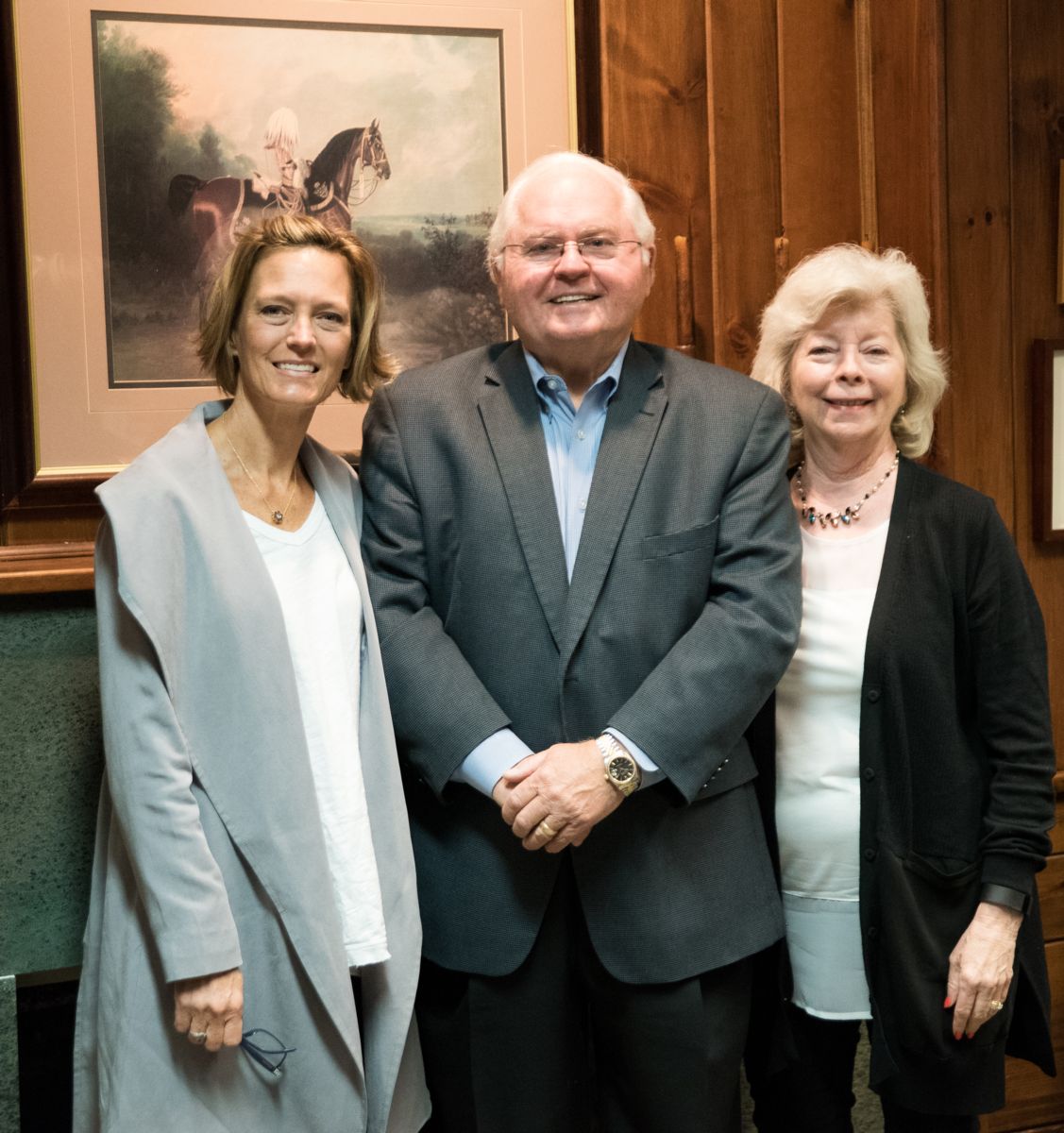 an's Club, died Dec. 27, 2016.
Rosing, Smith's daughter, joined Norris, a former member of the TFS Board of Trustees to share memories of Smith's many contributions to the school.
After her passing, memorial contributions were made to establish several perpetual scholarships at TFS. To date, there are three completed $2,000 perpetual scholarships bearing her name.
"Rosing's family plans to contribute each year on her birthday," Peevy said. "Nina's enthusiasm to serve and deep love of TFS and our students will long be remembered. Her legacy will continue to make a difference at TFS through these scholarships."
Close to 50 scholarship donations, representing individuals and groups, have been received thus far, many with heartfelt notes accompanying the gifts, according to Sonya Smith, executive director for advancement.
Photo: E. Lane Gresham
Shown, from left, are Rosing, Peevy and Norris.