News & Announcements
President congratulates Junior Chamber Board
Members of the Habersham Chamber of Commerce Junior Board finished a year of community service on April 24.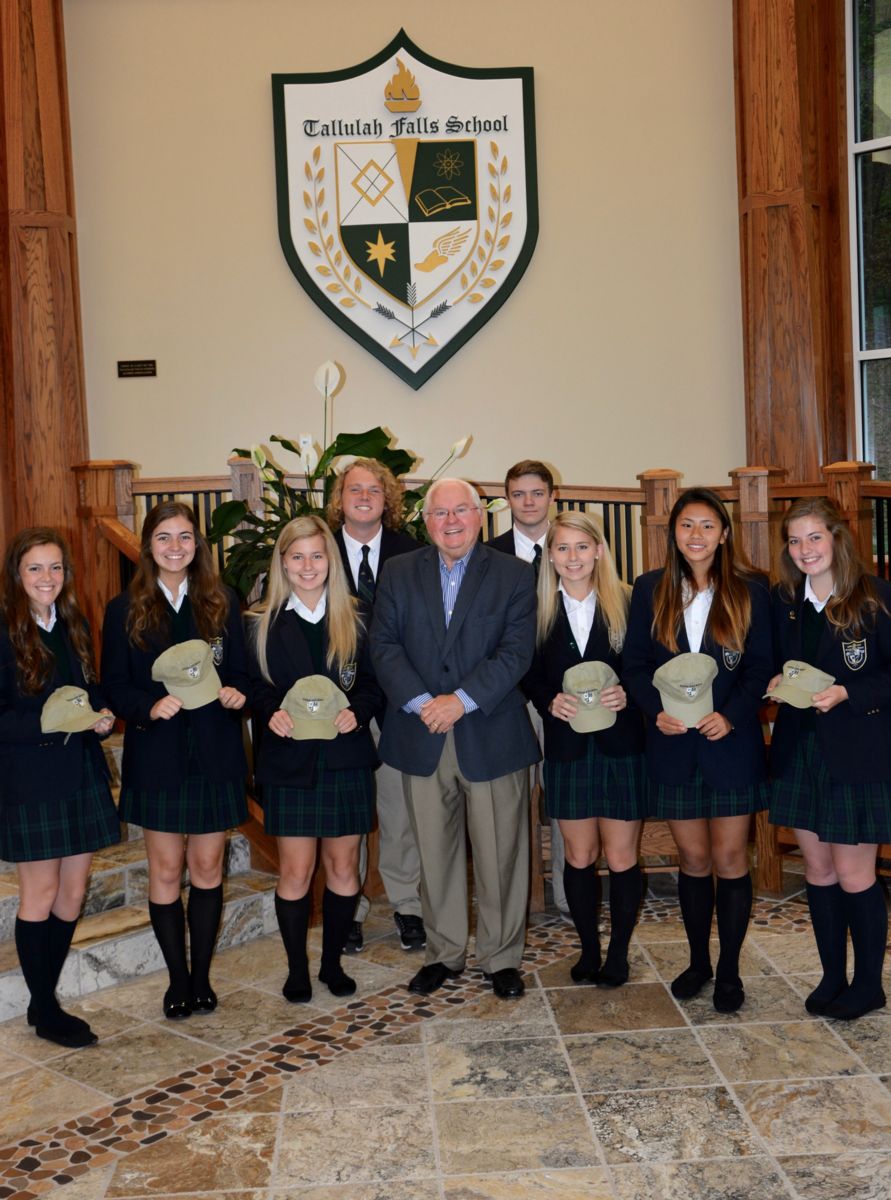 The Junior Board, comprised of juniors and seniors from area high schools, meets regularly throughout the school year and provides volunteer support for chamber events.
Tallulah Falls School had eight junior and senior representatives for the 2016-17 school year. TFS President and Head of School Larry A. Peevy serves as the President for the 2017 Habersham Chamber Board of Directors.
"I am so proud of this group of community-minded young people," Peevy said. "They are great representatives of their school, community and family."
Shown, front row, from left, are, Perry Gresham, Kayley Pugh, Regan Bates, Peevy, Reece Bates, Olivia Little, Grace Brewer; back row, from left, are Cody Reynolds and Eli Clouatre.

Photo: Brian Boyd/Tallulah Falls School