News & Announcements
Swim team coaches to offer ongoing swim practices in June/July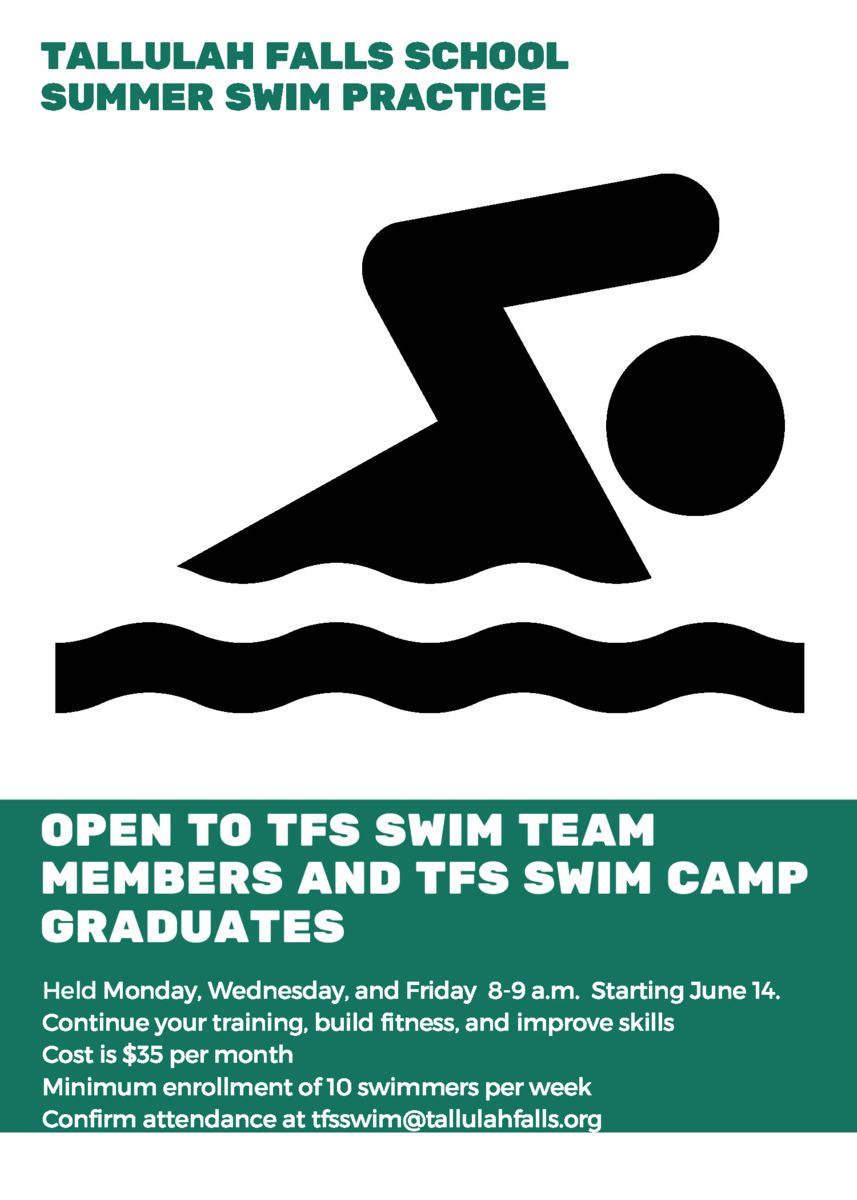 Tallulah Falls School swim coaches will offer ongoing swim practice sessions during June and July at the Ruby C. Fulbright Aquatic Center.
Practices will start Wednesday, June 14.
"We will build on stroke technique, starts, turns, swimming endurance and speed," said coach Susan Nichols.
Guidelines for interested student-athletes:
Practice will be conducted Monday, Wednesday, Friday from 8-9 a.m.
Cost will be $35/person per month to cover pool usage fees.
Swim practice will be conducted if a minimum of 10 swimmers confirm attendance for the week.
Each swimmer is asked to RSVP for practice for the upcoming week by Saturday at tfsswim@tallulahfalls.org. [No practice July 2-8].