News & Announcements
TFS places 22nd at state fishing tournament

Reprinted with permission of The Northeast Georgian
By WILL HESS
---
The Tallulah Falls School Bass Fishing Club finished the 2016-17 school year at the 2017 BASS Nation High School Classic Fishing Tournament at Lake Chatuge in Hiwasee on June 10-11.
Rising sophomore Marshall Williams of Banks County and rising junior Marshall Harrelson of Clarkesville caught four total fish over the two-day tournament to finish 22nd place out of 115 teams.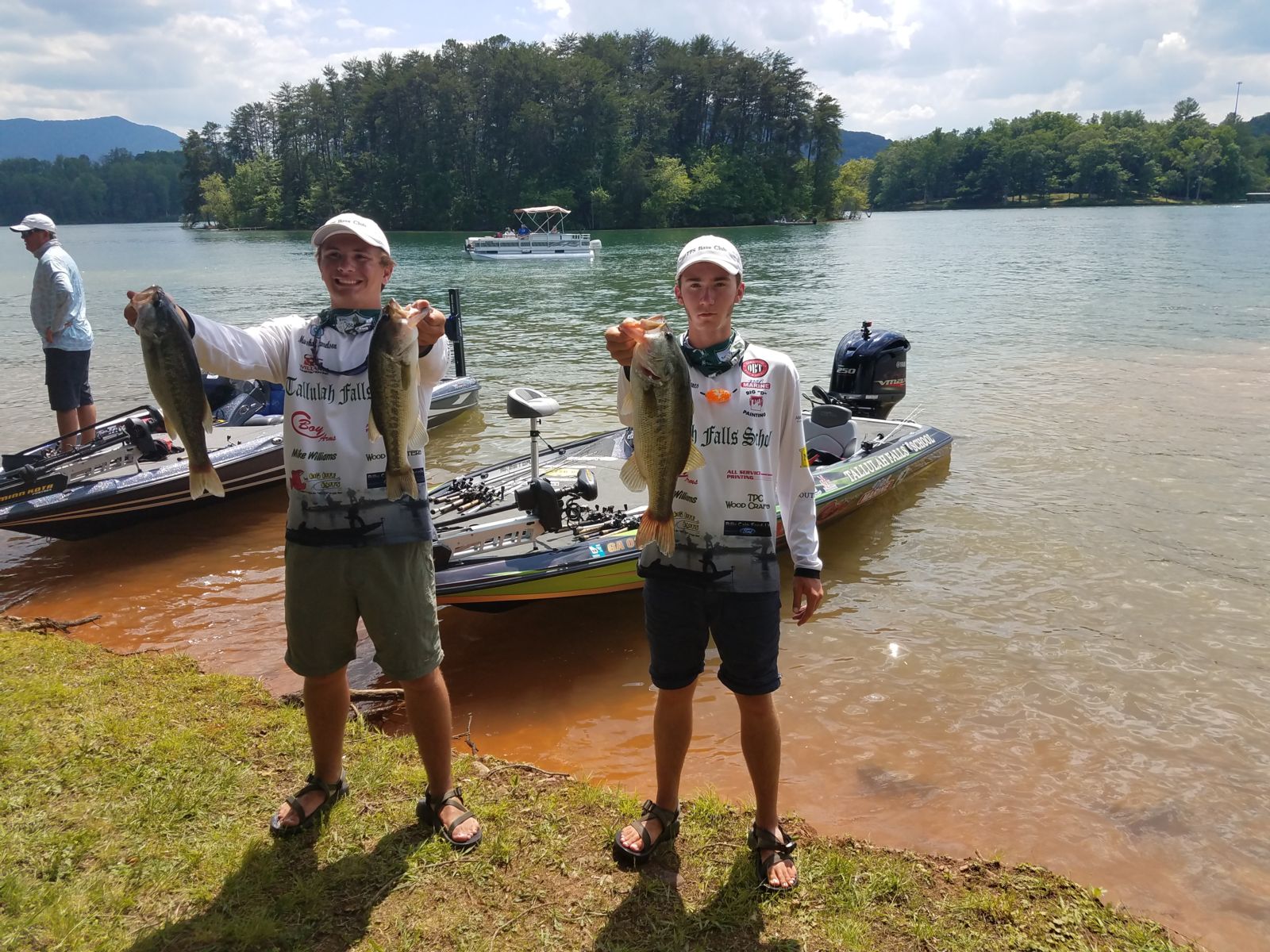 The Indians' anglers sat in 12th place after the first day and TFS Boat Captain Russell Williams said the team was within striking distance of qualifying for nationals after the first day.
The TFS duo caught three fish after the first day for 8.65 pounds and had the most weight for teams with three fish caught.
Only seven teams qualified for nationals after Sunday.
The TFS club started learning the lake back in February, Russell Williams said.
"Saturday was the best day those two guys had put together on this lake since February," Russell Williams said. "They worked hard to try to learn that lake."
The lake was unseasonably cool, which led to low numbers for all teams, with only five teams catching the five-fish limit for both days.
"The unseasonably cool temps in that area have kept the lake temps down by about six degrees, which is a huge impact on fish feeding," Russell Williams said. "The warmer it gets, the more frequent they feed. It changes the whole dynamic of the lake."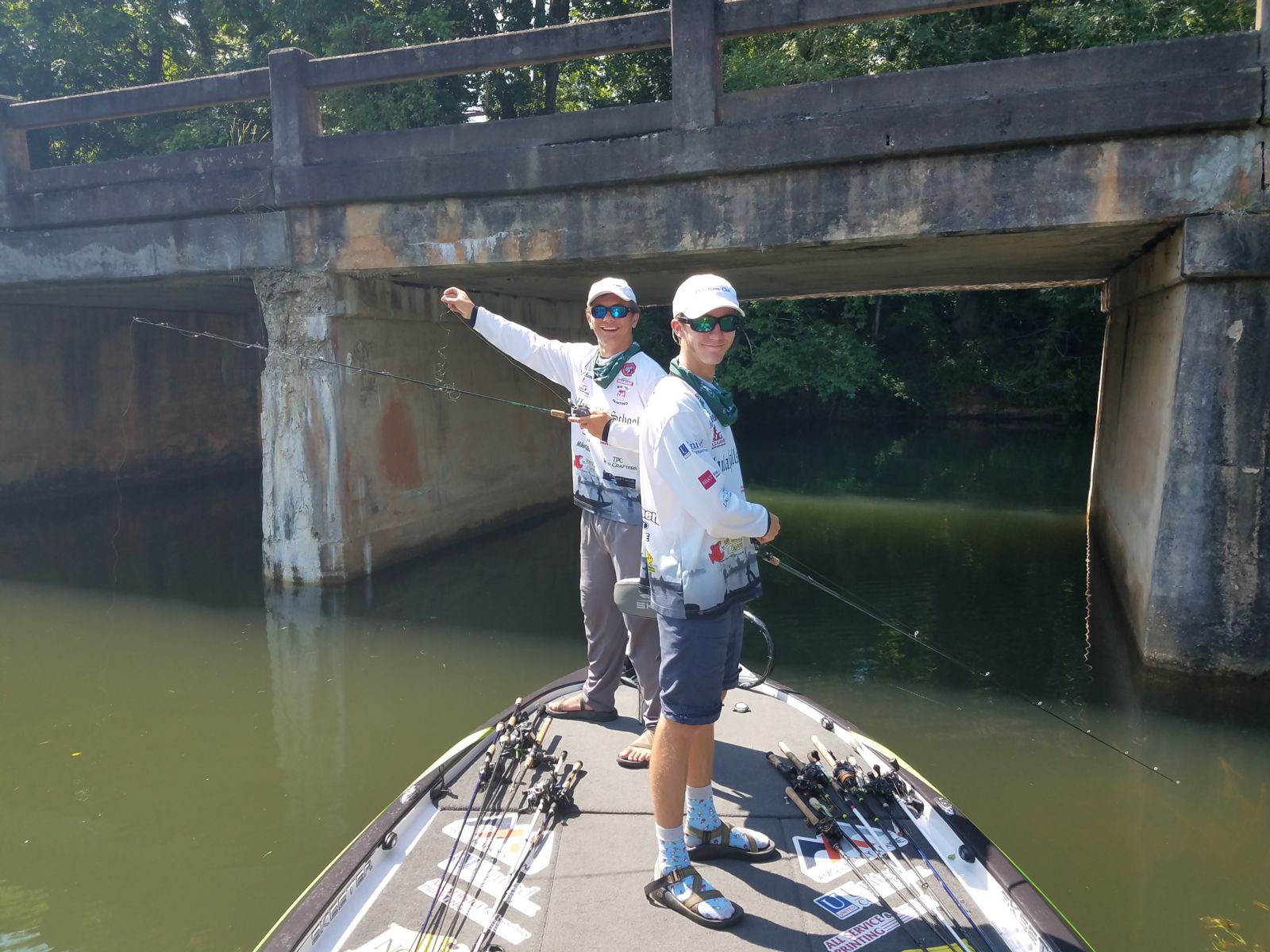 This is the first year Marshall Williams and Harrelson have competed as the TFS Bass Fishing Club and they made huge strides since being an independent team last school year. The duo finished sixth in the Angler of the Year standings after the regular season.
"These guys have had a fantastic season. Being the sixth-ranked team in the state at their age is quite an accomplishment. I think there's no question they take it seriously. This is what they do," Russell Williams said. "They turned up the intensity."
Russell Williams said it could not have been possible without the support of TFS President and Head of School Larry A. Peevy.
"The school and Larry Peevy have been extremely supportive of bass fishing. Without his support we wouldn't have been able to focus on it as much as we do. He has been paramount to our success."
The two are interested in fishing in college and Russell Williams said with their drive they are both on the way.
"They have the drive and that's what it takes," Russell Williams said. "When fishing gets tough, a lot lay down but my boys don't lay down."
The TFS Bass Fishing team is looking to expand. Those interested may contact Russell Williams at Russell@rgwconst.com for more information.
Thanks to the 2017-18 Tallulah Falls School Bass Fishing Club sponsors
Platinum
Big Bite Baits
Big D Painting
Country Boy Sports
N&C Marine
R.G. Williams Construction
Gold
Amos, Maney & Payne
All Service
BB&T
El Jinete
Lighting Associates
Norton Agency
United Community Bank
Williams, Mike [Country Boy]
Silver
Billy Cain Ford
Dairy Queen
Chris Kitchens
Oakwood Bait and Tackle
Pritchett Tire
Snappy Express Wash
South State Bank
Superior Paints
TPC Wood Crafters
Bronze
A to Zinc
Barnette, Dan and Lita
Cantrell Towing
Chip's Service & Exhaust Center
Clarkesville Auto Parts
Fieldale
Kenneth & Francesca Franklin
Habersham Hardware
Jim Hardman
FM Kitchens
Northeast Georgia Carpet
STG Marketing
The Stitch That Fitz
Vann Oil
S. Ken White
Donation
Fender's Diner
Shaw's Lawn Service, LLC