News & Announcements
TFS freshman visits with U.S. Secretary of Agriculture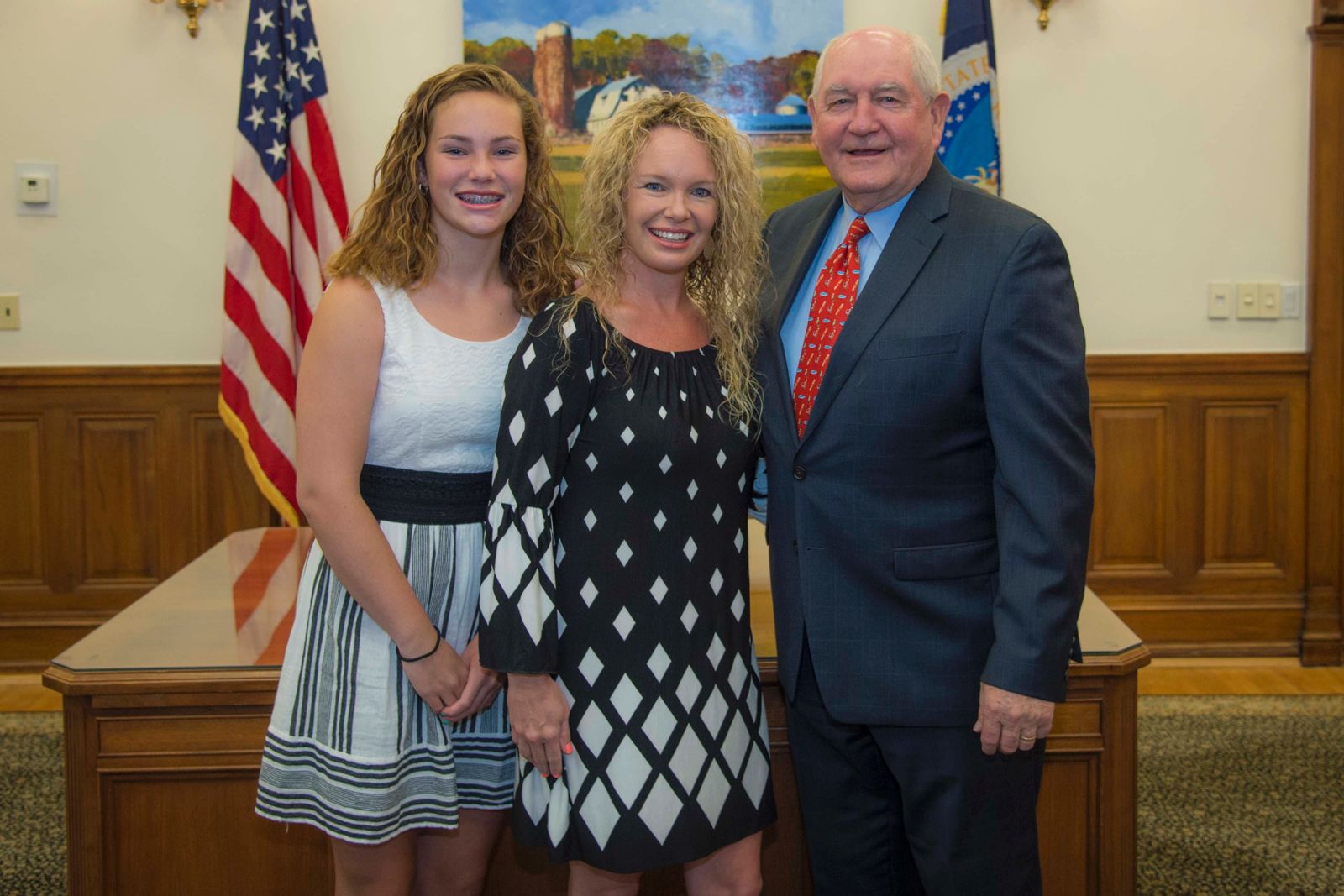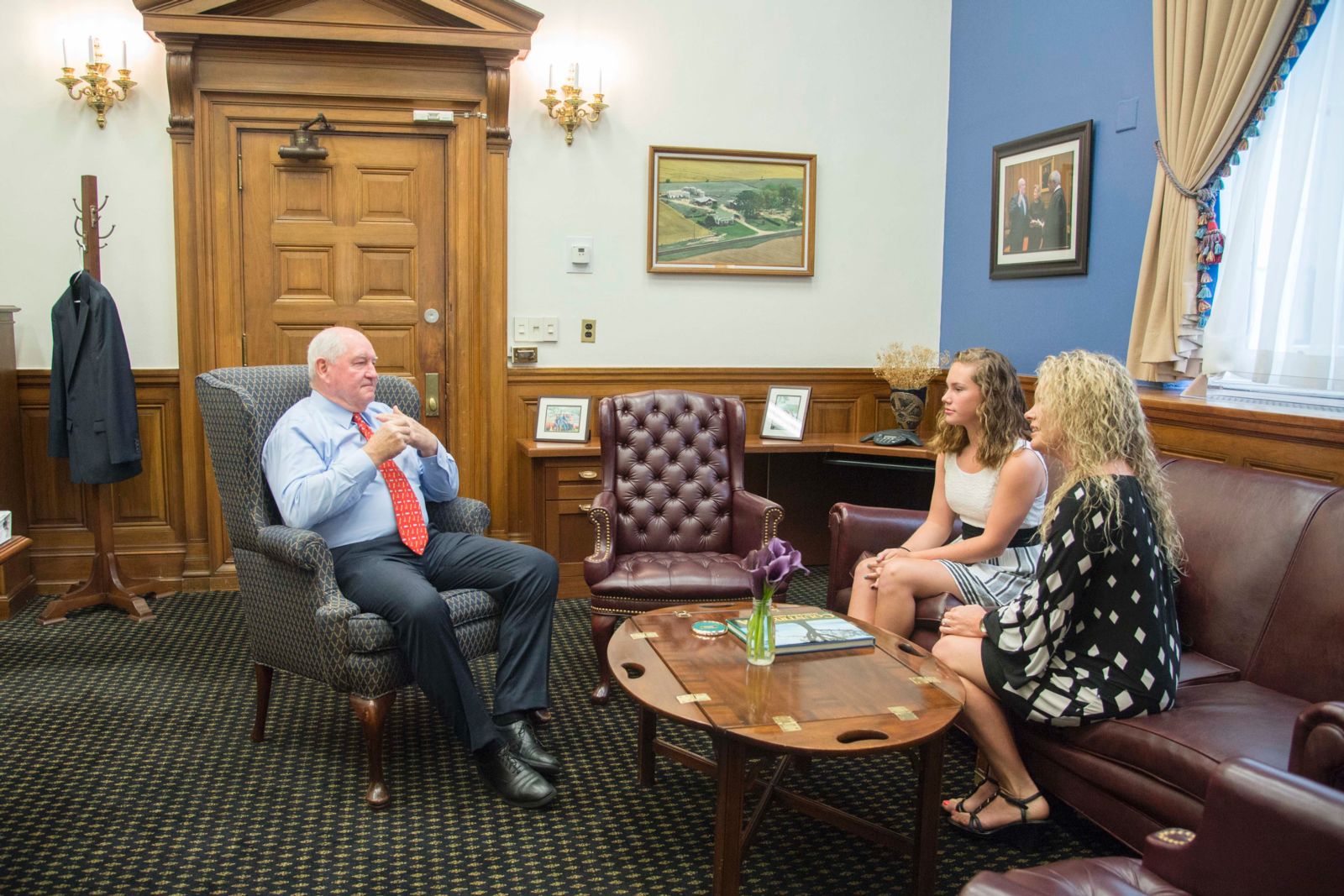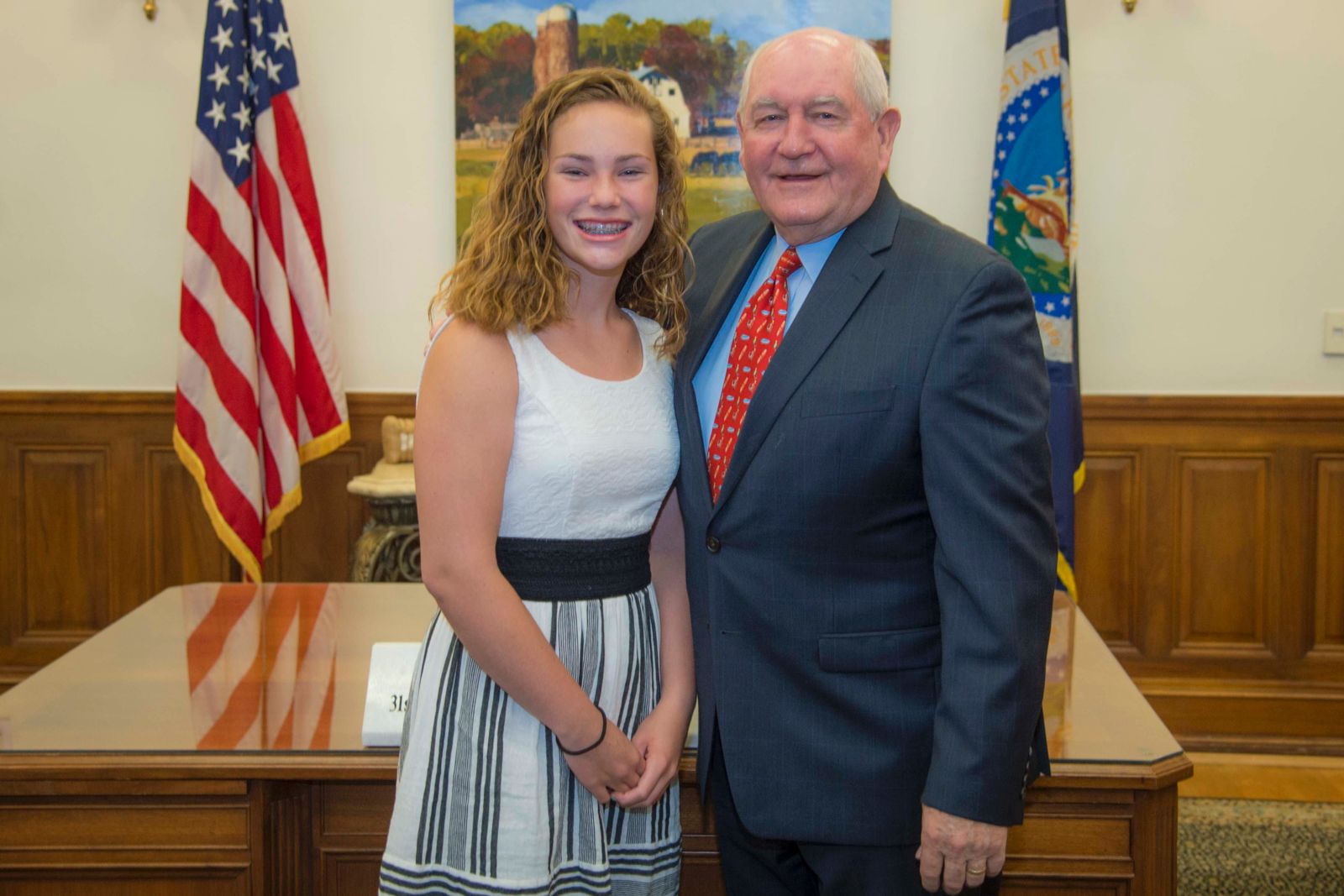 Earlier this summer, Tallulah Falls School freshman Abby Carlan had a chance to visit with the newly-confirmed U.S. Secretary of Agriculture Sonny Perdue in his Washington, D.C. office.
Carlan's mother, Ashley Carlan, works for U.S. Department of Agriculture in the Rural Development division.
"It was a pleasure meeting Sec. Perdue and we are looking for great things in the USDA," said Ashley Carlan.
Perdue, formerly Georgia's governor, is familiar to the TFS community as he is the grandfather of recent graduate Sunni Brett. Perdue was on campus in May to deliver the commencement address to the class of 2017.This is another example of TFS students witnessing leadership in action this summer. If you know of students who are serving or investing in leadership lessons, we want to highlight them. To submit photos and information, email tfsserves@tallulahfalls.org. For more information, click here.