News & Announcements
TFS president receives honorary doctorate from Piedmont College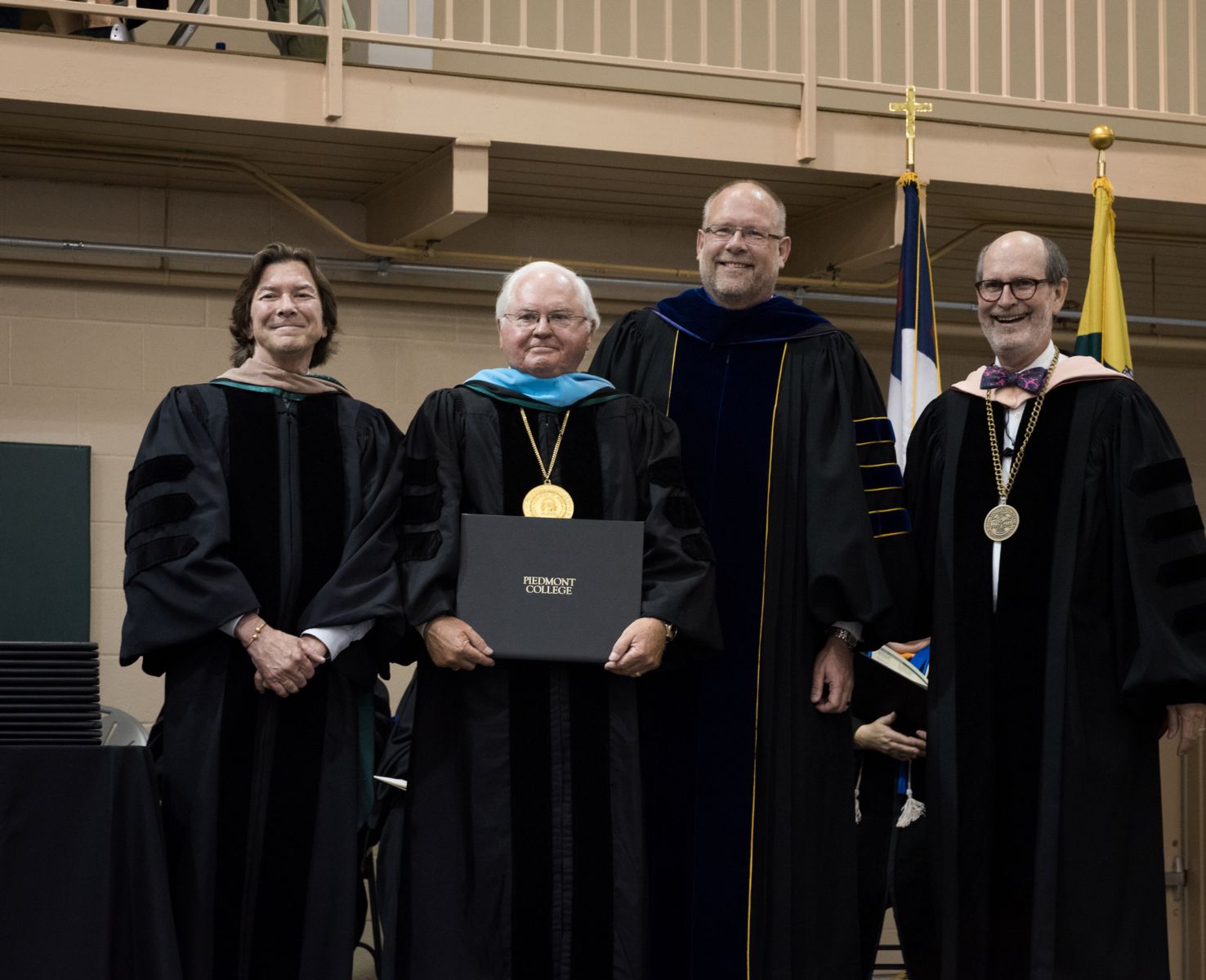 At the July 22 summer commencement, Piedmont College awarded an honorary Doctor of Education degree to Tallulah Falls School President and Head of School Larry A. Peevy.
According to a letter from Piedmont College President James F. Mellichamp, the Piedmont College Board of Trustees voted unanimously to award the degree earlier this year.
"Piedmont College benefits enormously from the work you are doing," Mellichamp stated.
Additionally, Peevy delivered the commencement address to the graduates.
Georgia Court of Appeals Judge Brian M. Rickman, a TFS parent, is also a member of the Piedmont College Board of Trustees.
"Larry Peevy is humble, honest, hard-working and a true community leader," Rickman said. "He is precisely the type of person deserving of this special recognition."
In addition to his role as the TFS president and head of school, Peevy has served in a variety of senior administration posts in higher education, most recently as vice-president for Enrollment and Retention Services at Georgia Military College in Milledgeville. Prior to that, he served at Georgia College and State University for 20 years and he was an Army Infantry and Transportation officer. Peevy is currently Chairman of the Habersham Chamber of Commerce Board of Directors. He serves on the Board of Trustees for the Georgia Independent School Association and he was recently named the Habersham Countian of the Year in December 2016.
---
Shown, from left are, Piedmont College Board of Trustees Chairman Gus Arrendale, TFS President and Head of School Larry A. Peevy, Piedmont College Vice President for Academic Affairs Perry Rettig and Piedmont College President James F. Mellichamp.
Photo:
E. Lane Gresham/Tallulah Falls School