News & Announcements
'A higher level of caring'
Expanding the Tallulah Falls School athletic staff for the 2017-18 academic year is the addition of a certified athletic trainer.
Lauren Brown, ATC, joins the TFS family this year as that "all-in" professional who displays genuine care for our student athletes and certainly perpetuates the GREAT character we seek to develop, said Athletic Director Scott Neal.
The mission of Tallulah Falls School athletics is to develop GREAT character, competence, and competitiveness, to host GREAT events and to create a Season of Significance," Neal said. "The athletic theme for 2017-18 is 'Excellence.' To strengthen the process of excellence and en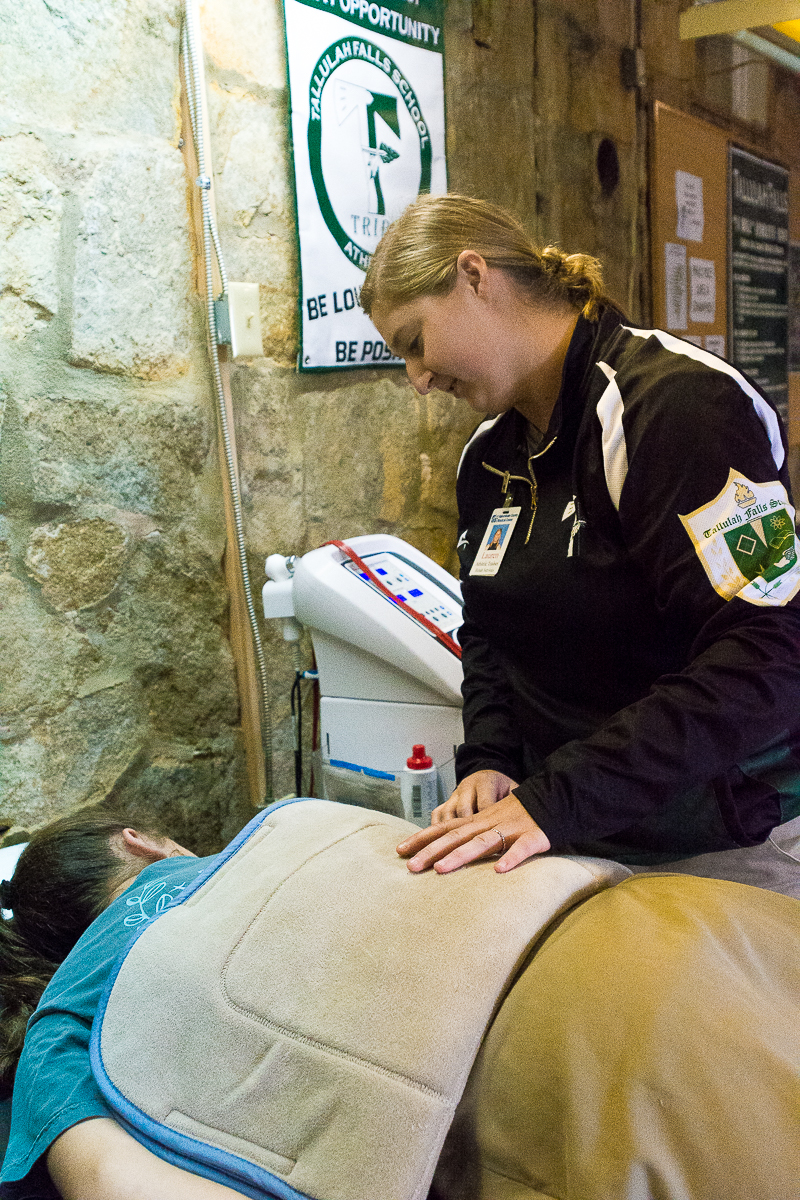 hance our athletic mission, we are partnering with the Habersham County Medical Center to provide a certified athletic trainer (ATC) for practices and home contests.
"This offers a higher level of caring," said TFS President and Head of School Larry A. Peevy.
The certified athletic trainer [ATC] is a medically-certified health care professional who will provide qualified preventive, examination, diagnostic, treatment and rehabilitation of emergent, acute or chronic injuries and medical conditions for TFS athletes.
This school has also invested more than $10,000 in the new athletic training program, including renovating a room and office, purchasing specialized medical equipment such as e-stim, hydroculators and therapeutic ultrasound and providing supplies and equipment associated with medical athletic care.
"Having a facility and necessary equipment is a commitment to our student-athletes, but finding the right person to show the higher level of care is even more important," Neal said.
A recent graduate of Western Carolina University with a Bachelor of Science in Athletic Training, Brown lives in Tiger with her husband Clay and expresses a passion to elevate that higher level of care in a myriad of ways, he said.
"Having Lauren Brown as our certified athletic trainer helps to fulfill our mission to our athletes. Whether through prevention, hydration and nutrition, treatment, or rehabbing, Lauren's personal interaction, skill set and professionalism helps to reduce injury numbers or severity and helps those injured to return sooner to practices and competitions," Neal said. "Lauren also helps us to host GREAT events with excellence. She certainly can have a direct effect on our athletes have what we call a season of significance."
Adding another element to the theme of excellence is the mentoring already taking place within the close-knit community of student-athletes, Neal said.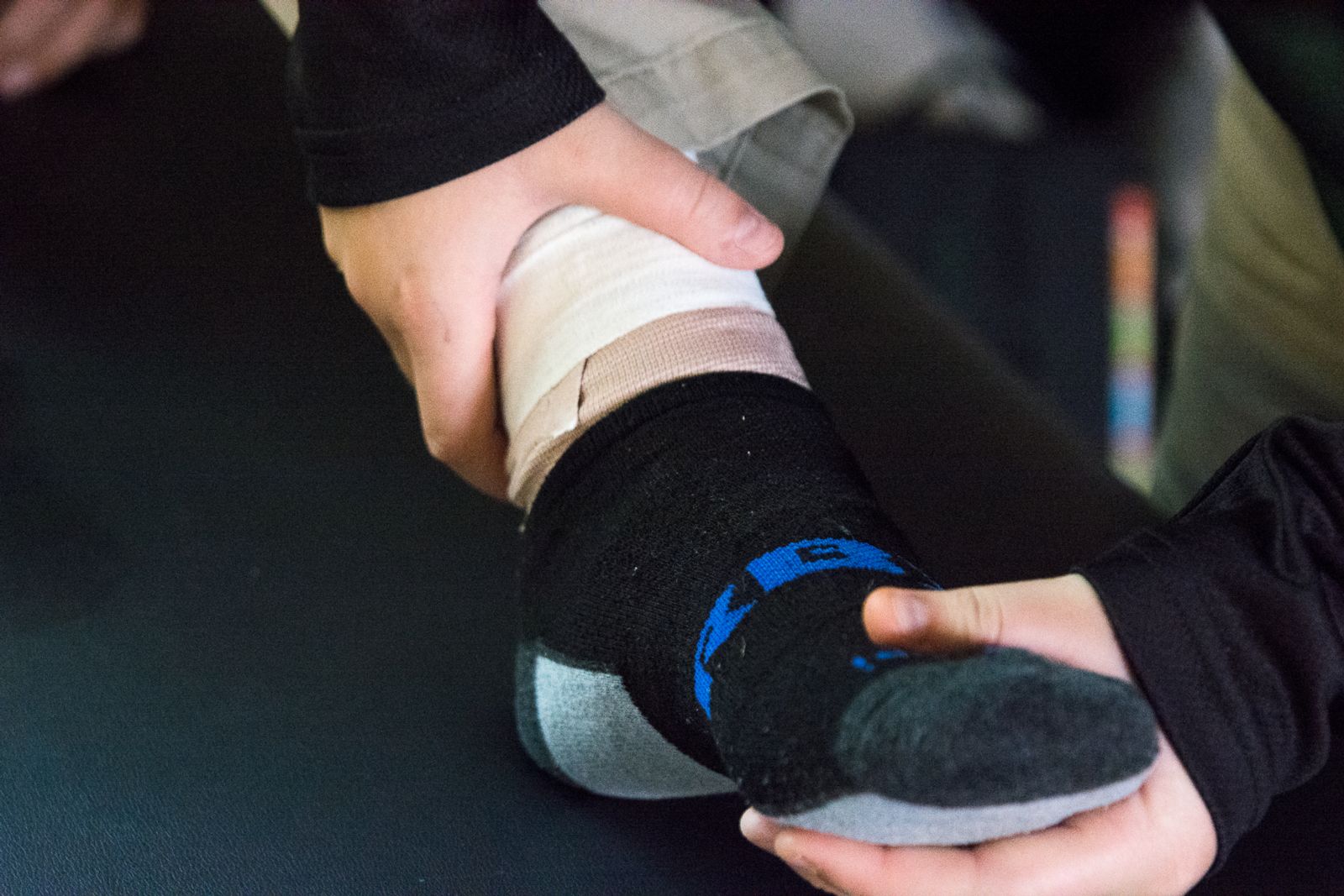 "What had been hoped for, and is already starting, is for student inquiry concerning the sports medicine field. Students are asking to shadow and to learn techniques and procedures related to athletic training," he said. "Dr. Peevy emphasized before the school year started that we should encourage and promote three primary principles; do right, help others and lead. We see the future where some of our students from the TFS Sports Medicine program will have a head start into the medical profession and that these experiences will help them in furthering their passion while doing right, helping others and leading."
Brown is passionate about working with the student-athletes at TFS.
"Athletic training is much more to me than taping ankles and making ice bags – it's the smile on an athlete's face when they complete a new phase of rehab, it's the thankful hug I receive when an athlete can return to play the sport they love and above all else it's the impact that I can make in young people's lives daily," Brown said. "I truly have the best job in the world."