News & Announcements
Old school meets the future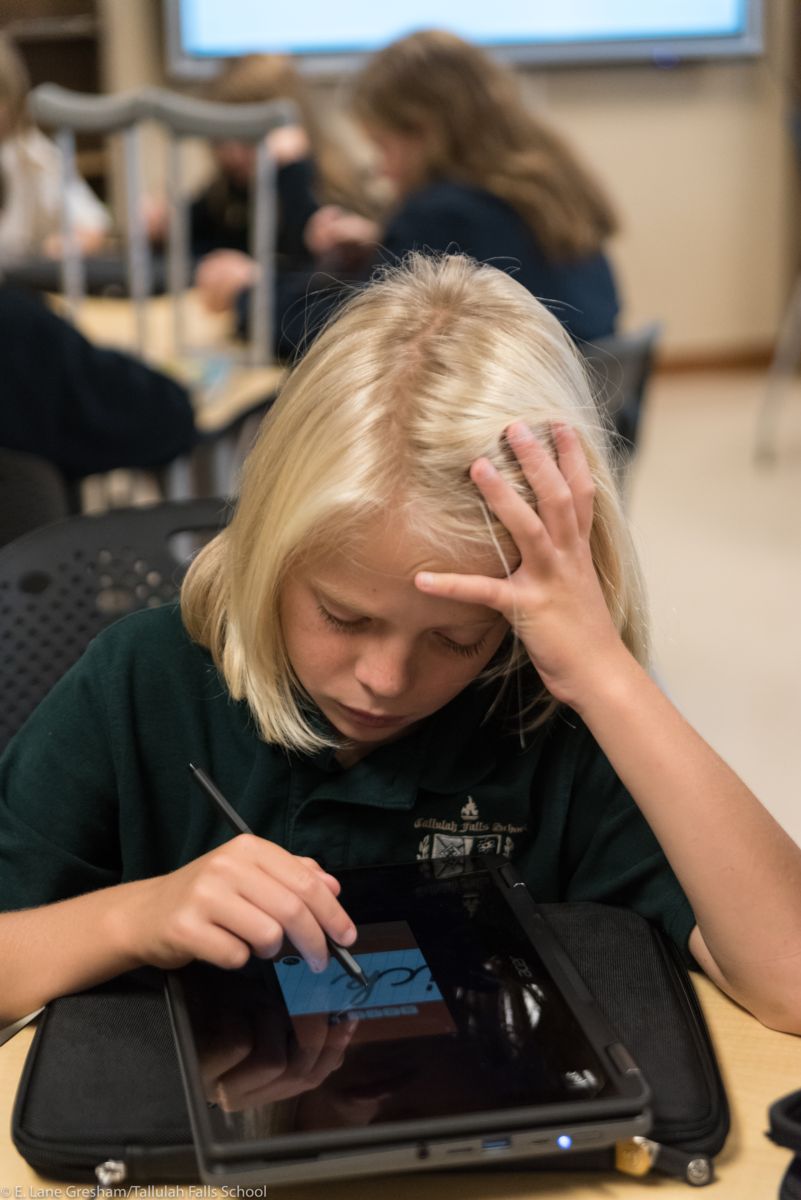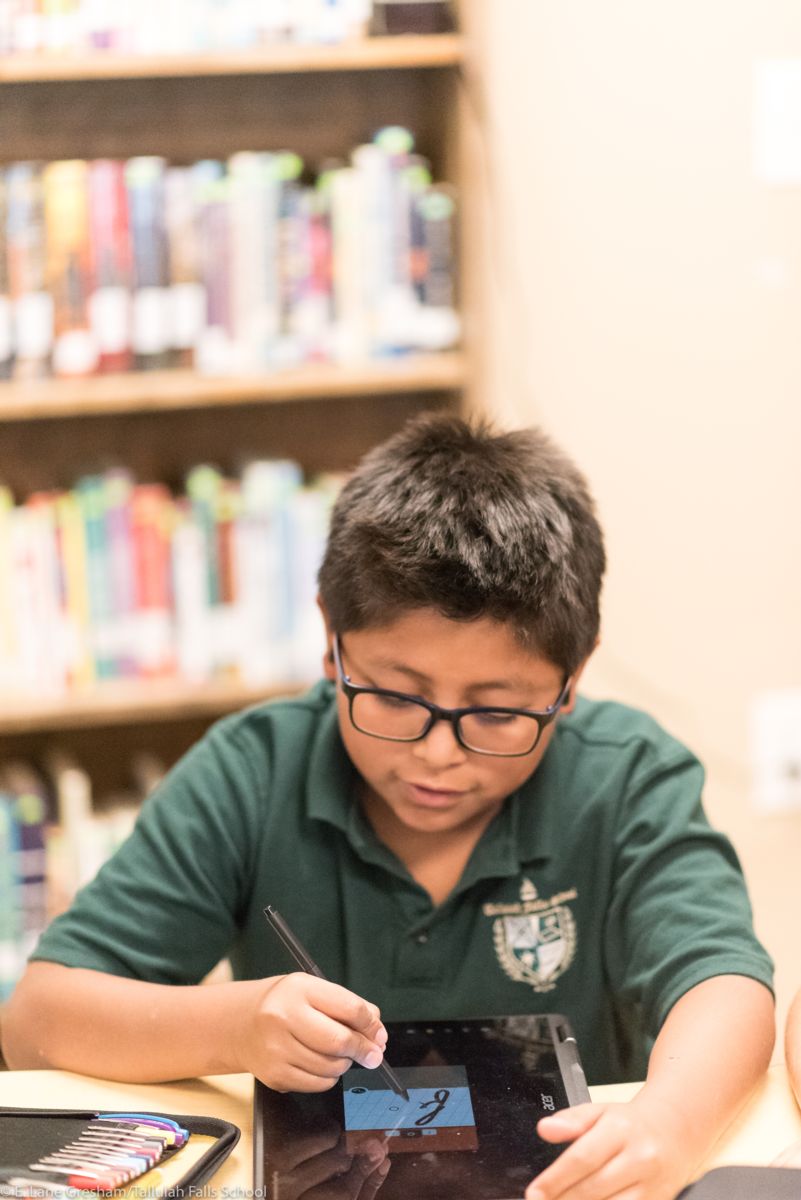 A merger of old school basics and new technology created excitement among fifth graders at Tallulah Falls School on Sept. 28.
In the Life Skills class, school counselor Elizabeth Kyle introduced students to the new writing stylus, expanding the benefit of the Google Chromebooks introduced last year.
Step-by-step, Kyle instructed the engaged audience on the installation of the Lazy Dog Calligraphy application that transforms the Chromebook into a tablet used to practice cursive writing.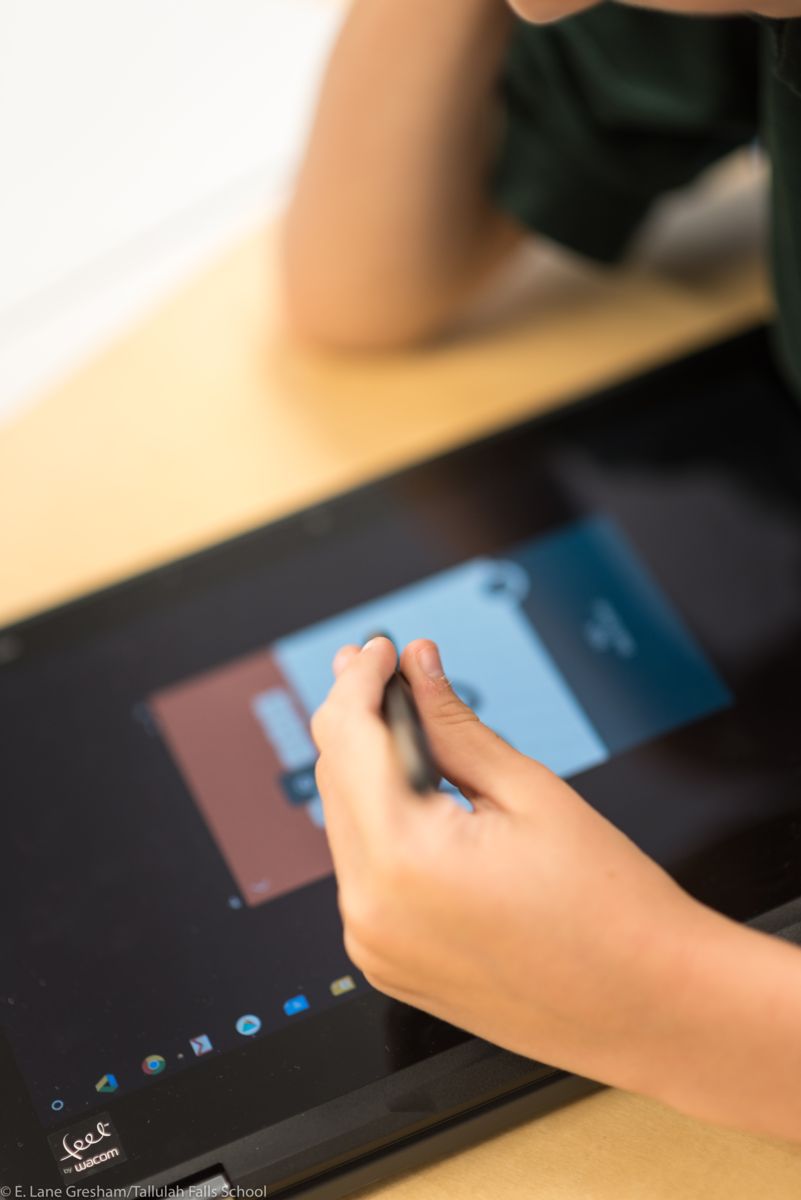 The students, eager to try it for themselves, expressed excitement over the lesson.
"Writing in cursive is super fun. This was a great lesson because we will need to know how to do this later," said Chesney Tanksley of Mt. Airy. "The teachers make it fun with cool apps to use, so we are not just sitting and being bored. Life skills is a great experience."
"This was a fun learning experience. I enjoyed writing with the stylus and learning how to write my name in cursive," said Lizzy Wanner of Toccoa. "This activity made writing more interesting and I appreciated Ms. Kyle taking the time to teach us."
Extending the value of the lesson, Kyle then asked students to write their names on ruled paper.
"Our mission at Tallulah Falls School is to prepare 'each student to thrive in life by elevating character and intellect in a challenging and diverse college preparatory environment," Kyle said. "This class is designed to help students learn the skills they need to be successful both at school and in life. Being able to sign your name with confidence and style is just one small piece of the puzzle."
"In a world where quality penmanship is lost in the alphabet soup of abbreviated text, it is wonderful to see the blending of these traditional lessons with the latest technology," added TFS President and Head of School Larry A. Peevy.