News & Announcements
TFS senior finishes 25th at state meet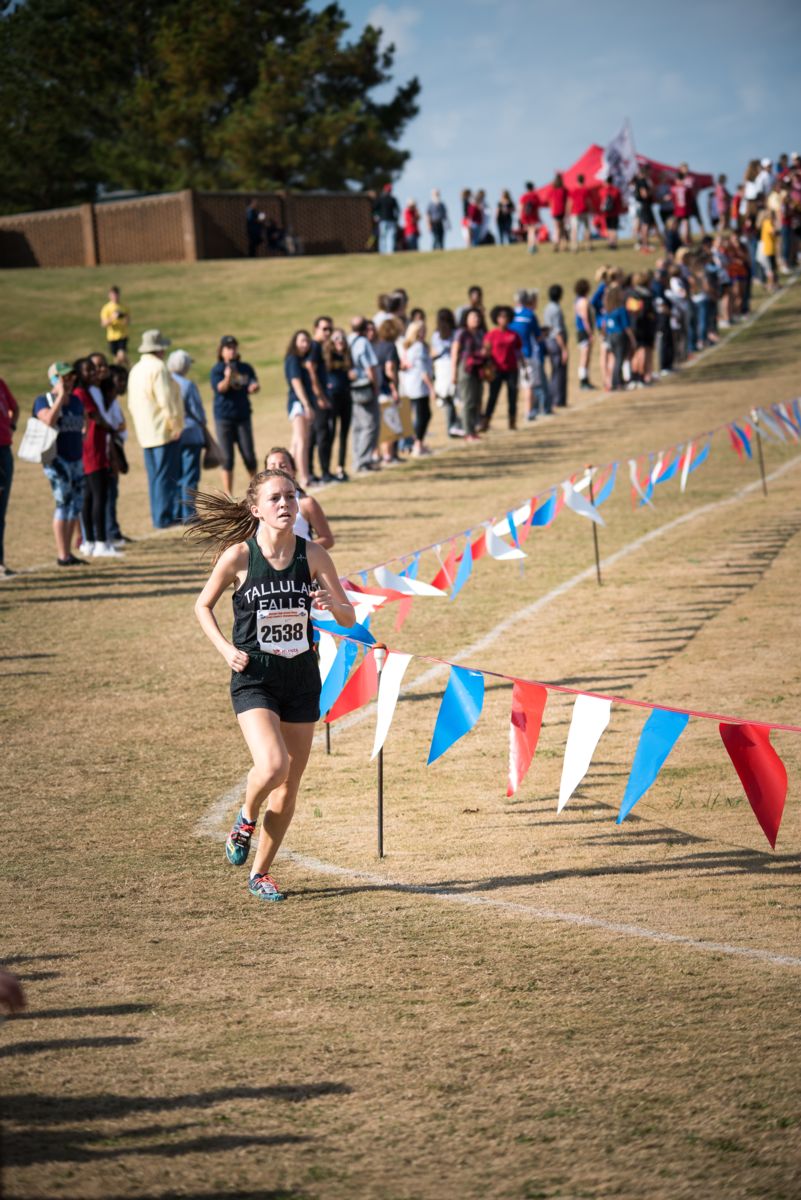 Tallulah Falls School record holder and senior captain Perry Gresham of Clarkesville ran the multiple incline 5k state course in 22:40.77 to place 25th of 113 Class A-Private racers at the Georgia High School Association State Cross Country Championships, long held at Carrollton Elementary School.
Gresham is the first TFS female harrier to compete at the state meet in the last 25 years, said Athletic Director Scott Neal.
"The state championship experience is like no other – hundreds of fans lining the course, running or at least the semblance of running, back and forth, screaming every cliche imaginable, hoping to somehow urge that familiar runner to surge faster," Neal said. "An electrifying atmosphere full of contagious teens, parents – both immediate and grand – and school fans highlight a two-day, eight classification, 16-race jamboree with a total of 2,866 contestants.
Gresham's time placed her 306th of 1,389 females who competed – in the top 22% of all those who made it to state, Neal said.
"In addition, this season Perry earned the attention of multiple universities and has the opportunity to race collegiately if one of those institutions matches her educational and running pursuits," he said. "We are so proud of Perry! Her senior cross country season has been absolutely outstanding. She leaves a legacy of GREAT leadership as well as stellar performances. A year or so ago, Perry decided fun would be a foundation for her training, racing, and influence. Fun was not about entertainment, but about pride in training well, about teammates, about the journey to see how good she could be, about creating in a program a renewed vigor to excel while actively developing rich, lasting memories and continuing to represent TFS as the 'Light in the Mountains.'"