News & Announcements
TFS seniors elect Prom King and Queen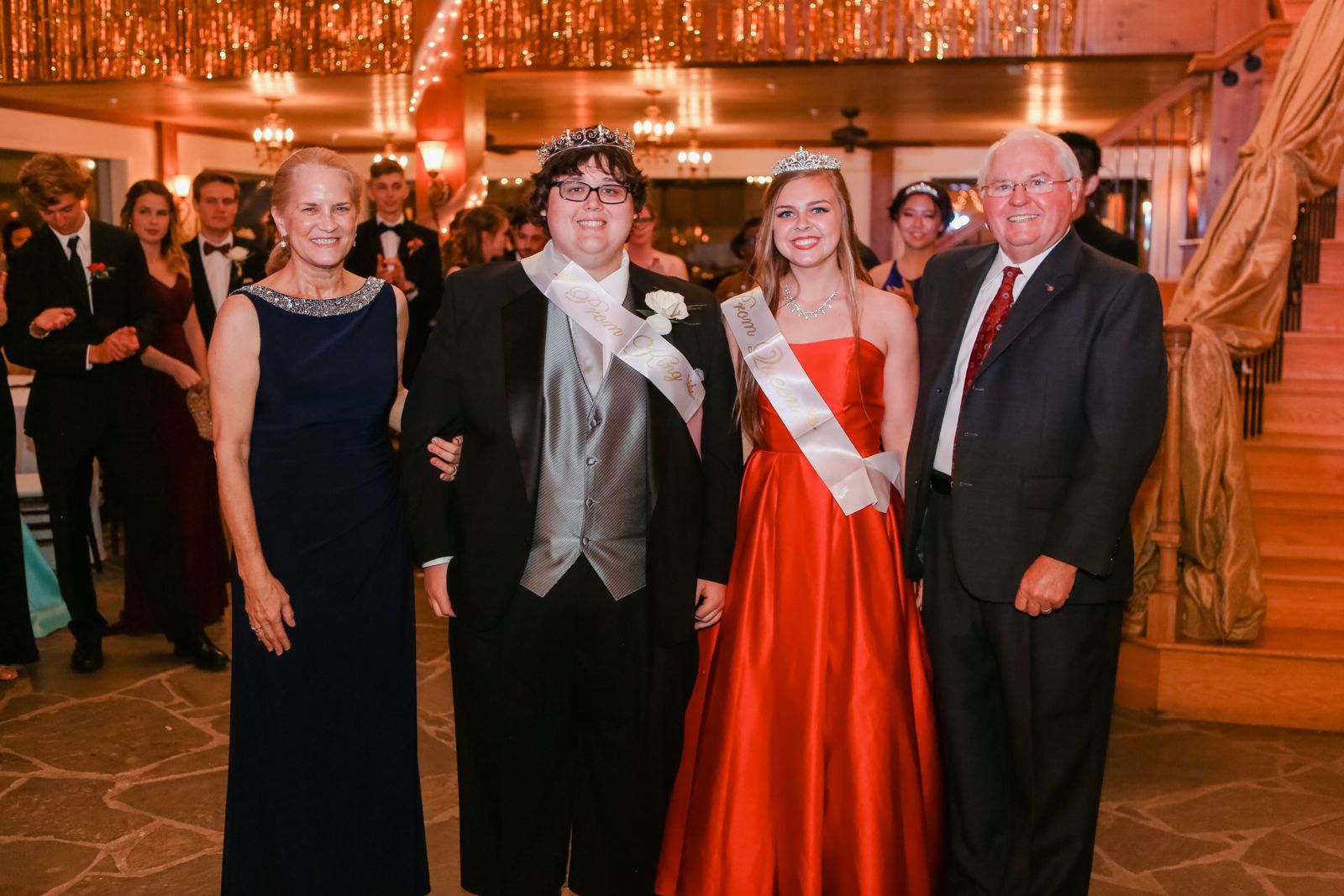 During the 2018 Tallulah Falls School Junior/Senior Prom, the names of two one-night-only monarchs were announced.
President and Head of School Larry A. Peevy, along with TFS Board Chairwoman Amy Atkinson revealed the names. William Shanks and Meredith Church, both of Clarkesville joined the ranks of the school's archival royal court. The pair, voted on by secret ballot, were selected by members of the senior class.
Shanks and Church shared a traditional first dance with Atkinson and Peevy, respectively.
The annual elegant evening held at Chota Falls featured the senior walk, buffet dinner, carriage rides, bonfire and dancing.
---
Brooke Gragg/Tallulah Falls School
Shown, from left, are Tallulah Falls School Board of Trustees Chairwoman Amy Atkinson, Prom King William Shanks, Prom Queen Meredith Church and TFS President and Head of School Larry A. Peevy.