News & Announcements
TFS hosts Habersham Chamber luncheon to welcome new president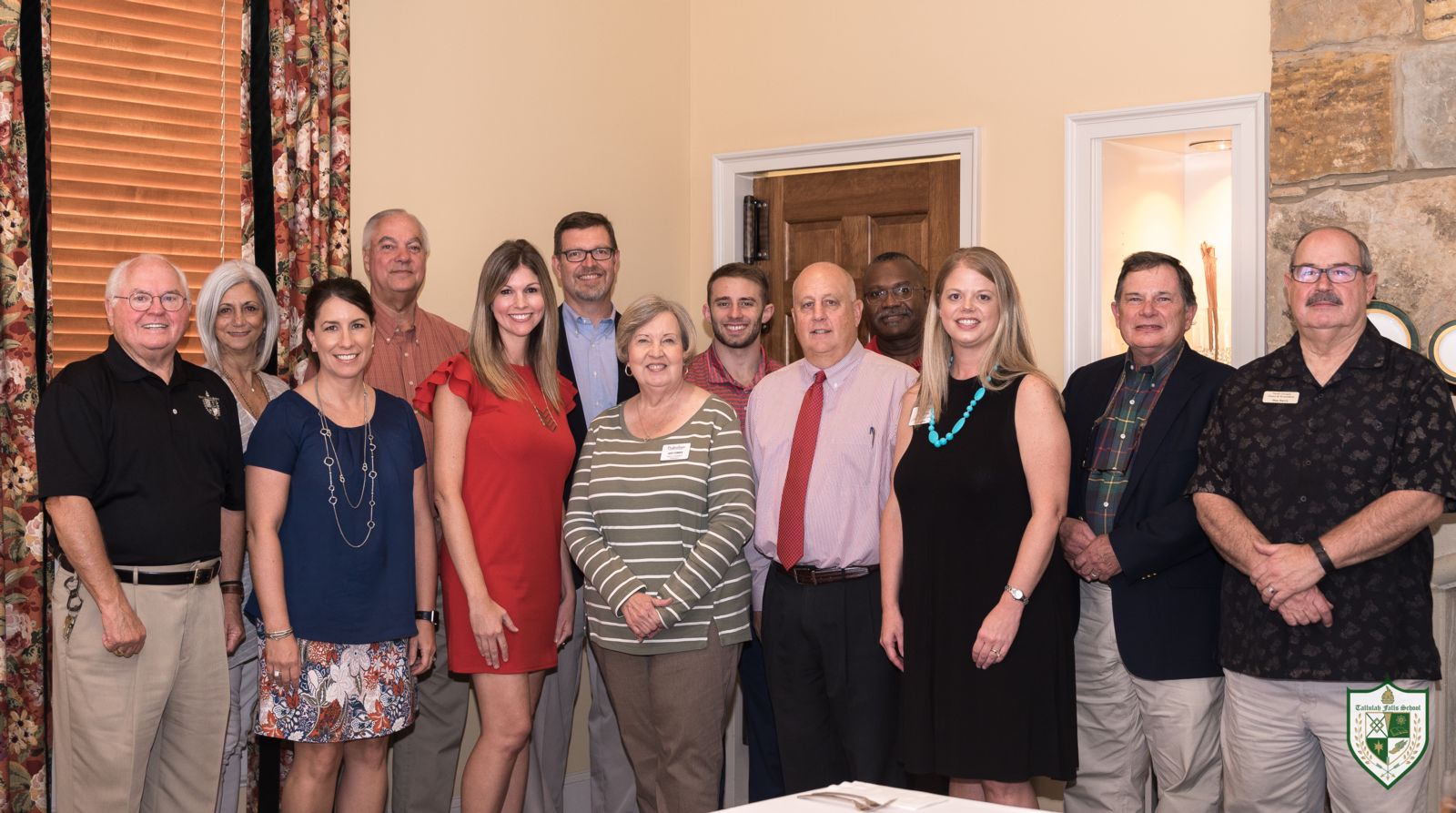 A chance to welcome a new face and express thanks to a dedicated community servant presented itself at Tallulah Falls School on Sept. 18.
Board members and ambassadors from the Habersham Chamber of Commerce, including TFS President and Head of School Larry A. Peevy hosted a luncheon to welcome incoming President Mary Beth Horton.
As well, the board thanked interim chamber director Dr. Judy Forbes for leading the chamber since the retirement of outgoing president Dr. Judy Taylor.
"We are thrilled to have Mary Beth join us to promote our business members and to lead our chamber," Peevy said. "We are grateful, too, for the leadership of Judy Forbes in stepping in during this interim season."
Peevy presented Forbes with a framed John Kollock print as a token of the board's appreciation.
---
Shown, front row, from left, are, Larry A. Peevy, Amy Higgins Hulsey, Mary Beth Horton, Judy Forbes, Sidney Roland, Kimberly Morris, John Jackson and Dan Barry; back row, from left, are Myra Chandler, Joey Duncan, Philip Smith, Alex Childers, Harold Pickens.