News & Announcements
TFS student-anglers land heavyweights at Lanier tournament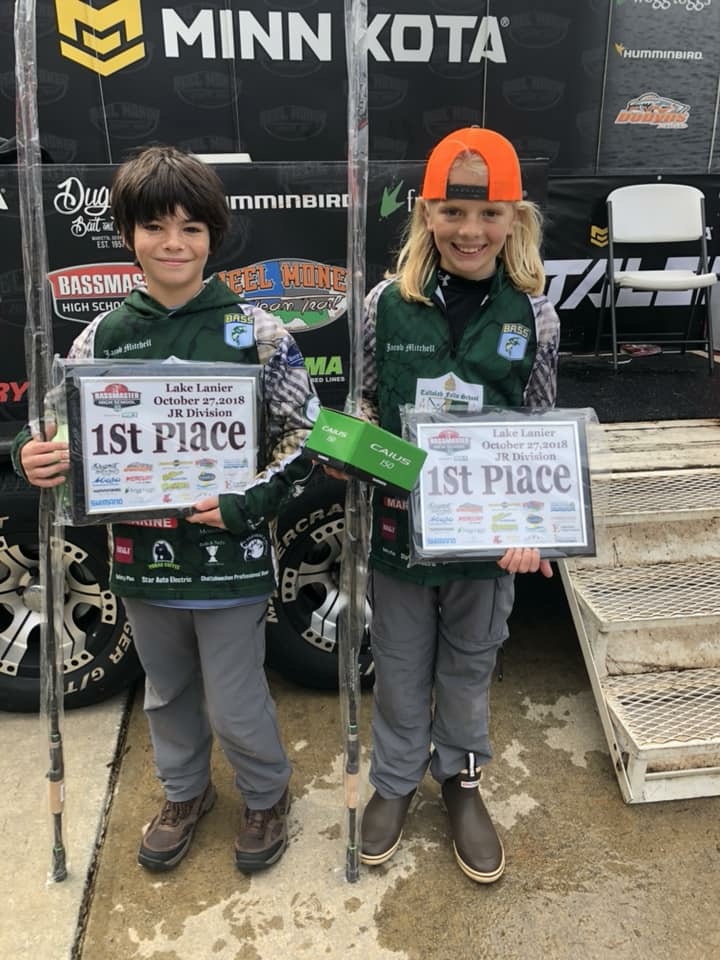 In the second bass fishing tournament of the season, 10 Tallulah Falls School student-anglers made every cast count.
Junior division Team Mitchell – sixth graders Jacob Mitchell and Koen Eller, both of Cornelia – placed first in the junior division at Lake Lanier on Oct. 27.
Total weight for Team Mitchell was 17.93 – the heaviest weight of the entire field of anglers, captain Jeff Mitchell said. Their first-place finished qualified the duo for state competition.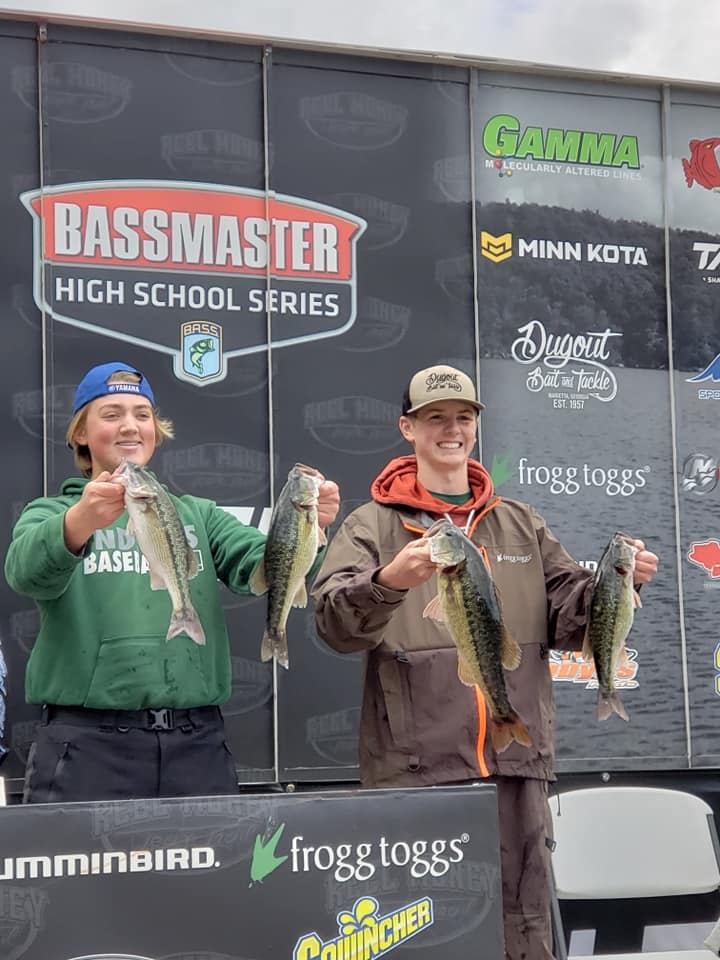 "The first place high school division team weighed in at 16.48 pounds," he said.
High school division Team Harrelson – senior Will Jackson and junior Thomas Harris, both of Clarkesville – placed 17th with Jackson also landing one of the biggest fish of the day. Team Harrelson qualified for state with the final weight.
"Koen and Will caught the two biggest fish in the entire tournament at 4.79 pounds each, there was a 1/100th of a pound difference in the two weights," said Jeff Mitchell. "Jacob caught the third biggest fish of the tournament at 4.63 pounds."
Junior division Team James – sixth grader Haygen James of Demorest and seventh-grader Molly Mitchell of Cornelia – landed only one fish but it weighed in at 3.89 pounds, giving the female duo a 12th place finish.
"TFS weighed in the three biggest fish of the whole tournament with a record field of 205 boats," Jeff Mitchell said.
The two newest anglers – freshmen George Ketch of Clarkesville and Luke Ferguson of Demorest – captained by Joel Ward, also caught fish.
"This was their very first tournament so catching any fish is a good accomplishment," said captain and team leader Russell Williams.
Although Team Williams – senior Marshall Harrelson of Clarkesville and junior Marshall Williams of Toccoa – experienced mechanical failure early in the day, they still brought in the five-fish limit, said Russell Williams. The pair had previously qualified for state.
"All in all, it was a good showing for Tallulah Falls School," Williams added.