News & Announcements
Operation Christmas Child project underway at TFS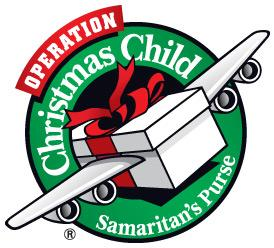 The Tallulah Falls School family is participating in Operation Christmas Child again this year. Millions of children have been touched by Operation Christmas Child, a unique project sponsored by Samaritan's Purse.
Through this project, TFS has the opportunity to reach out to needy children in desperate situations around the world. It's all about sharing the true meaning of Christmas with millions of children and their families.
---
Here is how it works:
Click here to access the details on how to pack a shoebox. You can decorate your box by wrapping it in Christmas wrapping paper if you like. Please wrap the lid separately. Do not seal the box. This will be done at the processing center. All boxes need to be delivered to the middle school or Mrs. Huebner's room at the upper school by Thursday, Nov. 15. You can include $9 with your box for shipping if you are able, but if you cannot you can still turn in a box.
Please contact Cyndy Campbell (cyndy.campbell@tallulahfalls.org) or Beth Huebner (beth.huebner@tallulahfalls.org) if you have any questions about Operation Christmas Child or visit www.samaritanspurse.org.
Thank you and God Bless!
Cyndy Cambell and Beth Huebner