News & Announcements
TFS varsity track & field team sets multiple records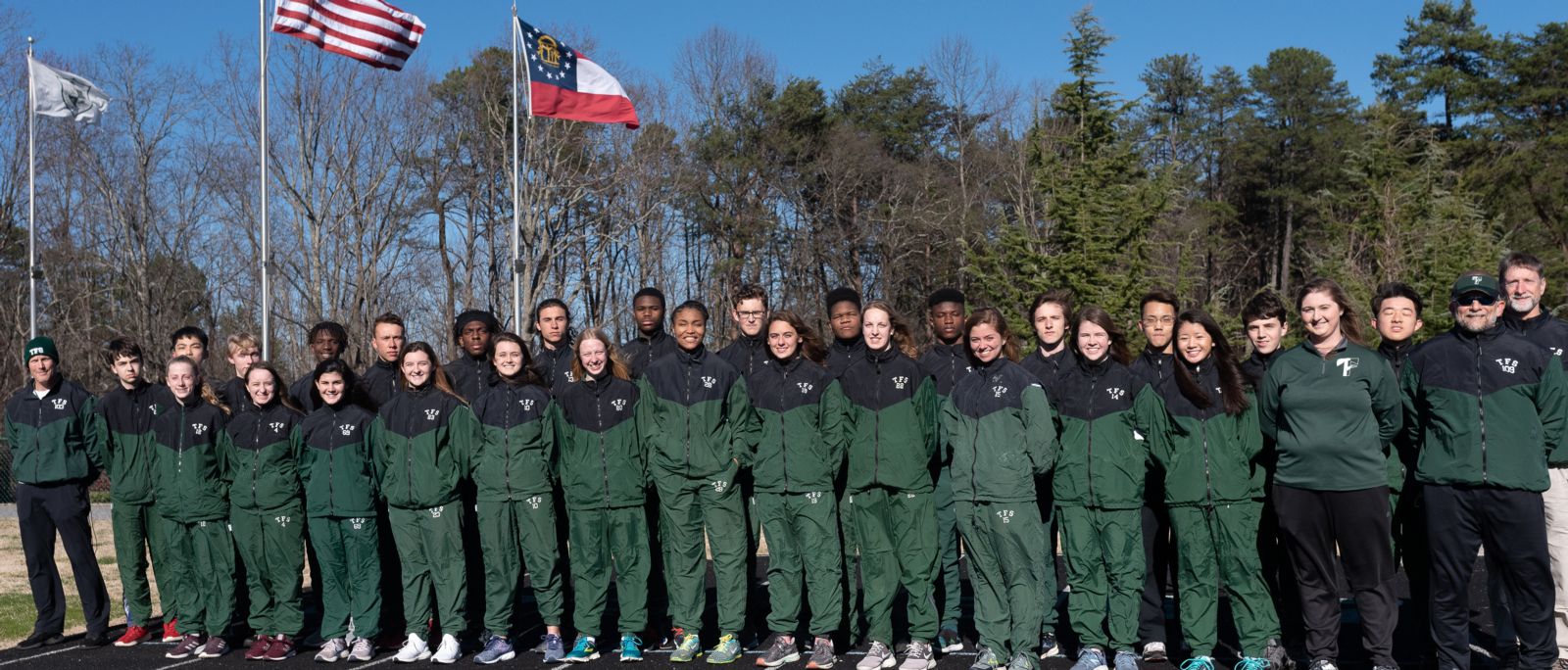 Multiple personal records were among the highlights for the Tallulah Falls School varsity track & field team at a meet held March 13 at the Wesleyan School.
"On a splendid afternoon when precipitation was a day away, competitive morale was high, the Mondo track was fast and team unity outstanding, TFS Indians performed well at the first meet of the season against region foe Wesleyan and larger school Clarkston," said Athletic Director Scott Neal. "It was a confidence-building day marked by significant performances."
Highlights included victories by junior Maria Whitson of Alto in the 800m, senior Damali Danavall of Jonesboro in the discus, sophomore Grey Bourlet of Tallulah Falls in both hurdle races, sophomore Simeon Respress of Cleveland in the high jump and senior Chance Bess of Tampa, FL in the discus, Neal said.
Other notable performances, Neal said, included a slew of personal records set by junior Sophie Alexander of Sautee-Nacoochee (1600m, 3200m), Whitson (800m), freshman Lucy Alexander of Sautee-Nacoochee (1600m, 3200m), sophomore Emily Gay of Clarkesville (pole vault, 100m), freshman Macy Murdock of Carnesville (200m, 400m), fresham Shelby Brightwell of Montgomery, AL (pole vault), junior Chris Geiger of Sautee-Nacoochee (800m), freshman Zi Wang of China (800m, 1600m), sophomore Jiajun Ray Pan of China (1600m, 3200m), freshman Colton Augustine of Demorest (1600m, 3200m), freshman Ethan Wanner of Toccoa (1600m, 3200m), junior Mohamed Kanu of Decatur (long jump, triple jump, 100m), junior Gabe Iluma of Nigeria (200m), and freshman Reese English of Clayton (shot, discus, 400m).
---