News & Announcements
TFS campus upgrades ongoing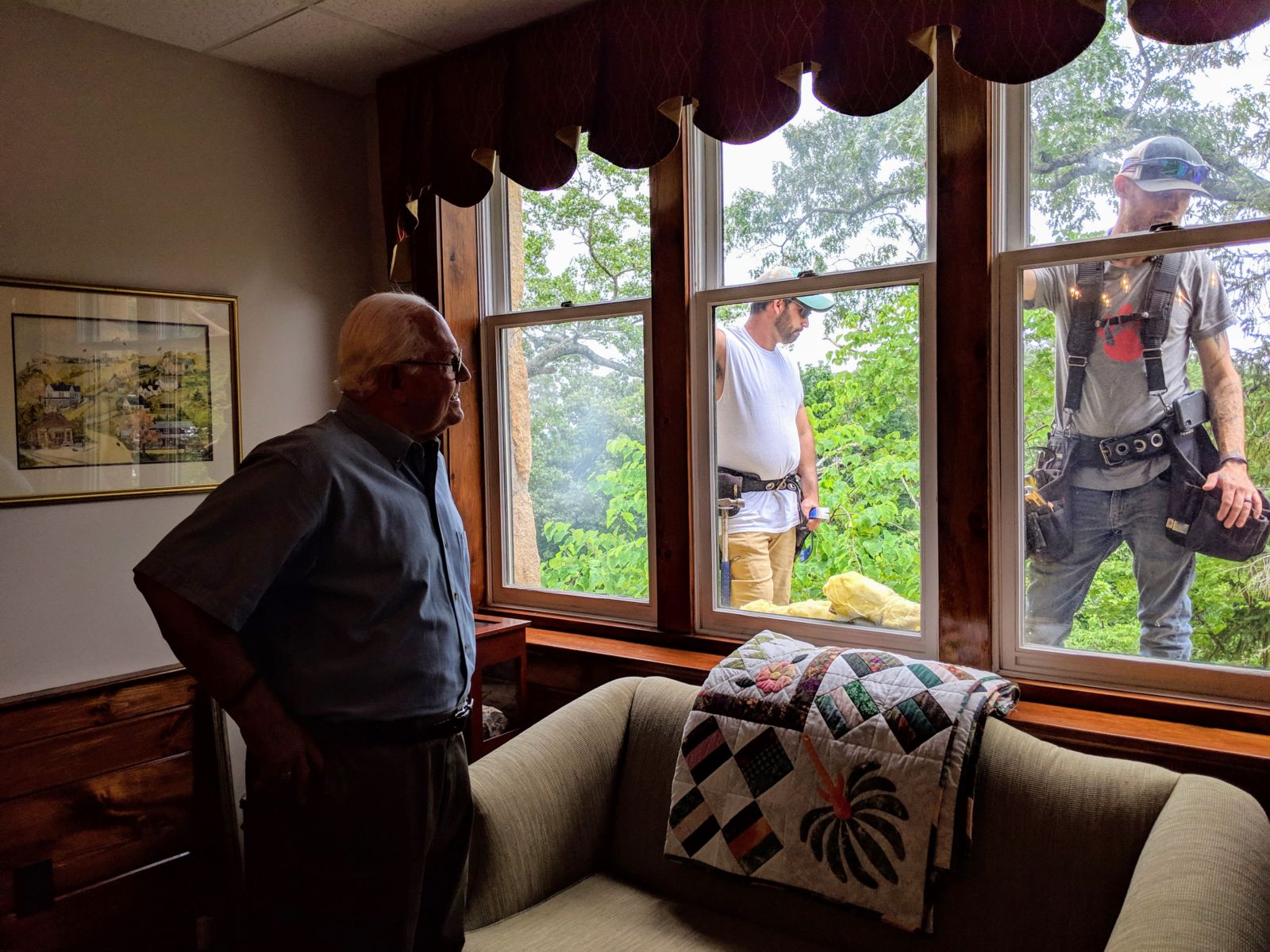 Construction and maintenance projects abound on the Tallulah Falls School campus during the summer.

On the to-do list this year are new windows, renovations and a fresh paint job for the Willet Building, home to the school's administrative, admissions, advancement, business and IT departments.
Shown, crew members from Highlander Construction prepare to replace the windows in the office of President and Head of School Larry A. Peevy, left.