News & Announcements
TFS MS tennis sweeps first annual Southern Mountain League Championships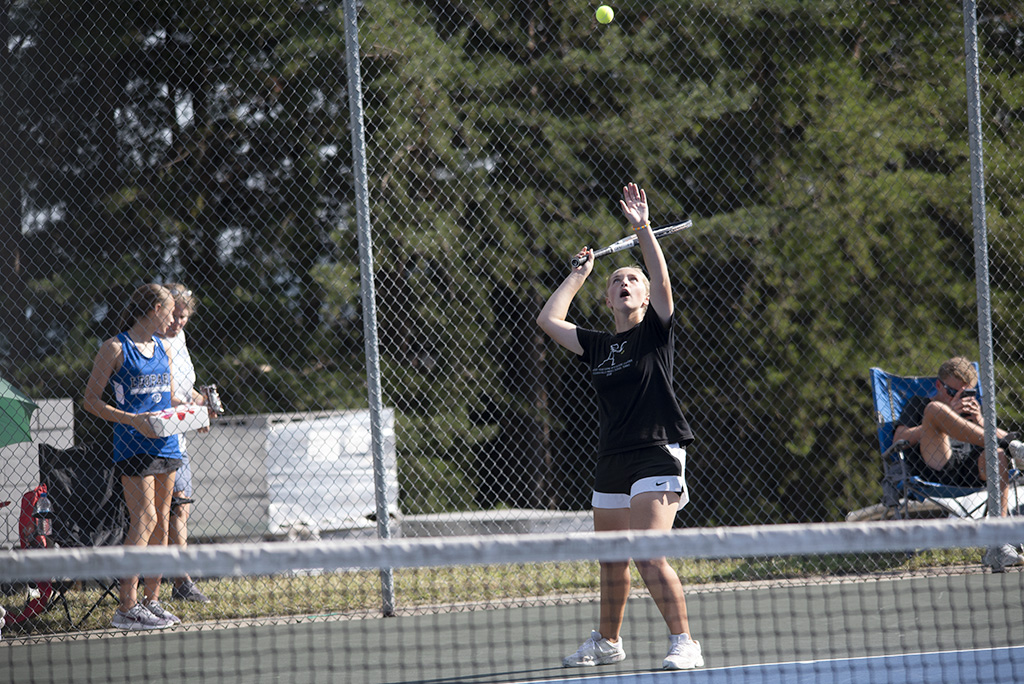 Tallulah Falls School boys' and girls' middle school tennis teams brought home the first annual Southern Mountain League Championship on Thursday, Oct. 3, at home. The boys' team finished their season undefeated in league play, while the girls went 5-1 in league play before winning the championship.
The boys' team won against Franklin County in the semifinals, 4-1, to set up a showdown with Habersham County in the championship match. TFS girls beat Rabun Gap Nacoochee School, 3-0, to advance to the finals, where they had a chance to avenge their lone regular-season loss in league play, facing Banks County.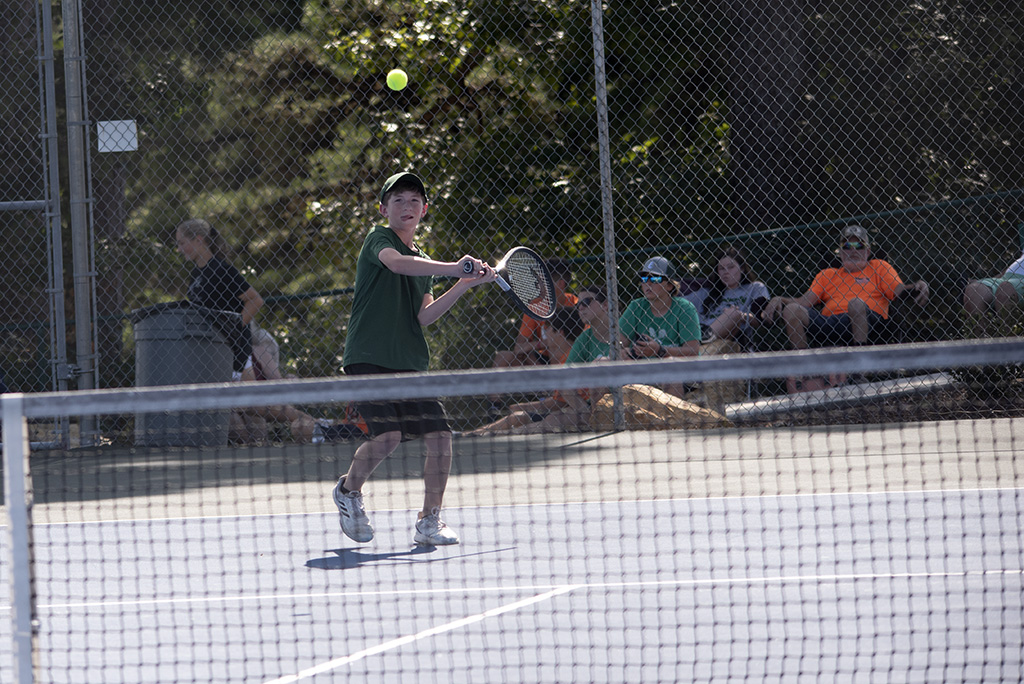 The Lady Indians squared off in the finals against Banks County, who defeated TFS 4-1 in the regular season. The girls' team started off slow but won the No. 1 doubles' spot with seventh-grader Lizzy Huebner of Clarkesville and eighth-grader Susie Sun of Clarkesville finishing strong with a score of 8-3. The No. 2 doubles' team of sixth-grader Kiera Webb of Clarkesville and seventh-grader Jordan St. Germaine of Demorest won easily, 8-2. At this point, TFS had lost the Nos. 2 and 3 singles matches, which set up a winner-take-all showdown at the No. 1 singles' court. Eighth-grader Annabelle Jackson of Alto was down 2-4 in her match but showed resilience and determination to mount a comeback.
"Annabelle pulled through with some fight," coach Lisa Wilcox said. "Points were long going 10-15 touches per player. It was like watching a true professional tennis match. After each point, every team was cheering and clapping for each tennis player. It was the most intense match I have ever encountered."
Jackson had lost to this opponent in the regular season, 6-8. She pushed the match to 8-8, resulting in a tiebreaker for the Southern Mountain League Championship. She was able to win the tiebreaker, 8-4, to claim the championship.
"Annabelle held her composure and played the best tennis of her life and won the tiebreaker for the championship over Banks County Middle School," Wilcox said.
After the girls' championship, the TFS boys were due up. The boys' team had never played under the lights but were extremely motivated after watching the Lady Indians claim the championship. The boys' team squared off against Habersham for the championship.
"Our boys went on the courts with a true feeling of team after watching the girls compete harder than any of us had ever encountered," coach Lisa Wilcox said. "I had a pretty good feeling going into this match because we had won against them in regular season play but I also knew they were close matches and the No. 3 singles spot could come down to deciding the match."
TFS won quickly at the No. 2 doubles' spot, with seventh-grader Jake Owensby of Cornelia and eight-grader Justin Graham of Clayton claiming victory, 8-0. Not moments after they won, TFS's No. 1 doubles' team of seventh-graders Aiden and Everett VanOrman of Clarkesville won, 8-1. TFS was ahead 2-0, needing just one win on the singles' courts to claim the championship.
On the No. 2 and 3 singles' courts, eighth-grader Tyler Brown of Lithonia and seventh-grader TJ Cox of Cornelia were each down 2-4 in their matches. Brown and Cox rallied, and each player came back and won their respective matches, giving TFS a 4-1 victory, and claiming the first annual Southern Mountain League Championship.
"Both Mark [Wilcox] and I are truly proud of each and every one of these students for their accomplishments," Wilcox said. "A special thanks to Larry Peevy, coach [Scott] Neal, coach [Tim] Corbett, David Chester, coach [Randy] Morris, Jimmy Franklin, Lowell Hamilton, Michael Rogers, Steve Hanifan-Wagner and Toby Hunter for making the hosting of the first annual Southern Mountain League championships a huge success!"
---

Article/photos:
Nate Roys/Tallulah Falls School intern