News & Announcements
Eagle Scout project delivers benches to TFS
The final project in the life of a boy scout typically adds value to the experience for the youth and benefits the community in a tangible way.
Tallulah Falls School junior Collin Kelly of Demorest pitched the idea of building benches for use at the TFS cross county course.
The project completion brings his Ea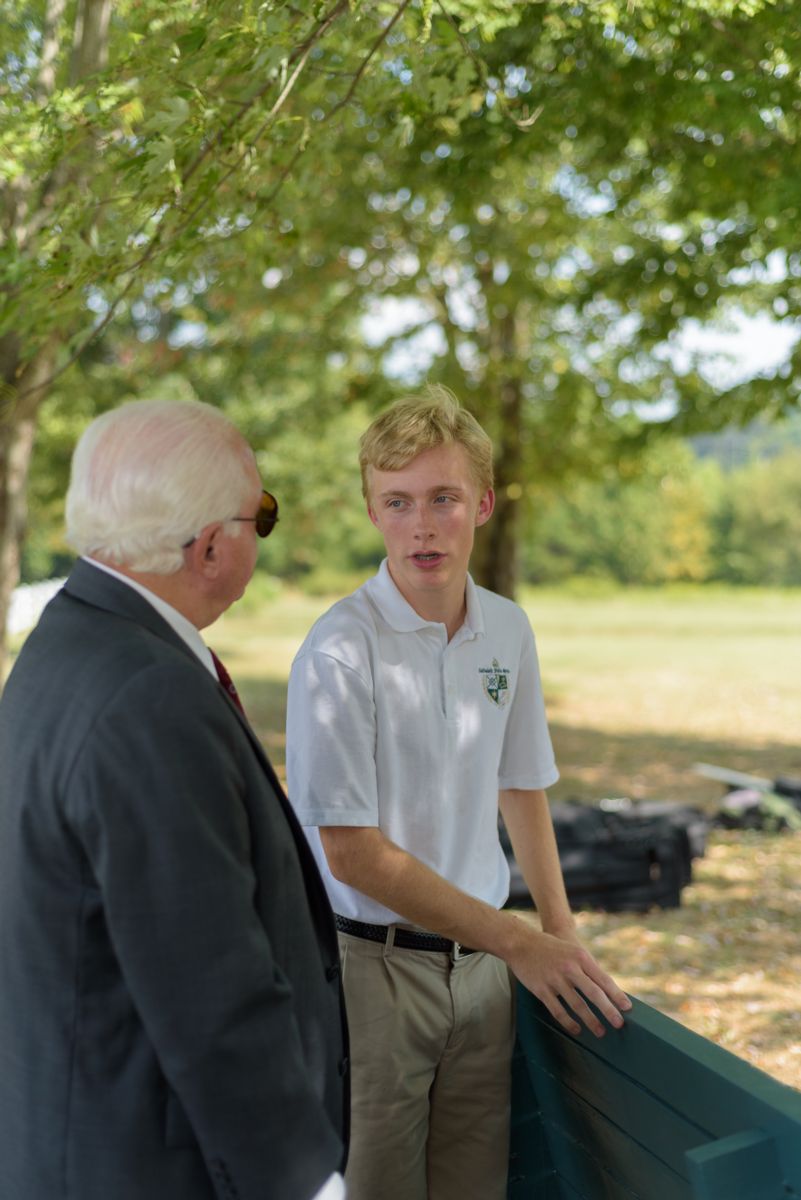 gle Scout to-do list almost to a close, Kelly said, with two additional badges left to earn.
Kelly, with the help of other TFS students and scouts from Troop No. 5, constructed five benches to add seating for student-athletes, family and friends. The benches are located at the course start, near restrooms and at two mile-markers on the course.
Part of the planning was to seek official approval from school leadership. President and Head of School Larry A. Peevy, eager to help facilitate the process, signed off on the project with enthusiasm.
"Leadership training is woven into many experiences at school and through extracurricular activities of our students," Peevy said. "Collin's drive and follow through on this project is admirable; we appreciate his contribution to the TFS community."
Athletic Director and cross country coach Scott Neal said the school is always looking for ways to enhance our incredible facilities at TFS.
"The benches that Collin made provide a functional service, are sturdy and look very nice, and add that extra special touch not often seen at cross country courses," Neal said. "I appreciate Collin's earnest desire to find a need and meet it with excellence!"
According to Kelly, he used preexisting plans to complete the project. He was motivated to give back to his school and his sport.
"I finally was able to leave my own legacy," he said. "I appreciate the guys who came out to help me leave this mark. I definitely couldn't have done it myself."
Kelly will be formally inducted later in the year at a ceremony to be held at First Presbyterian Church of Clarkesville.
Photo:
E. Lane Gresham/Tallulah Falls School