News & Announcements
Lady Indians Defeat Pinecrest In Season Opener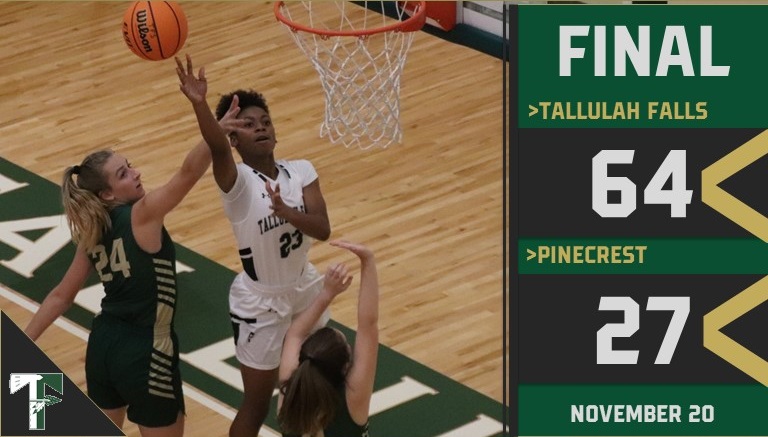 The TFS varsity girls started off the season strong with a win over Pinecrest Academy on Friday, 64-27. This was the first official game for the Lady Indians, having previously won against Towns County in an unofficial scrimmage on Tuesday.
The Lady Indians swept the first half with a score of 17-3 in the first quarter, which blew up to 35-7 at the end of half. Katy Corbett and Veronaye Charlton led the team in points for the first half.
The TFS lead continued to grow in the second half, with the final score closing at 64-27. Katy Corbett led with 12 points, including four 3-pointers in the first half and three in the first quarter alone. Molly Mitchell had 10 points, Veronaye Charlton and Tanisha Seymour both had 8, Macy Murdock had 7, and Iray Adeleke had 6.
The girls are 1-0 on the season.