News & Announcements
TFS varsity basketball players named to All-Region teams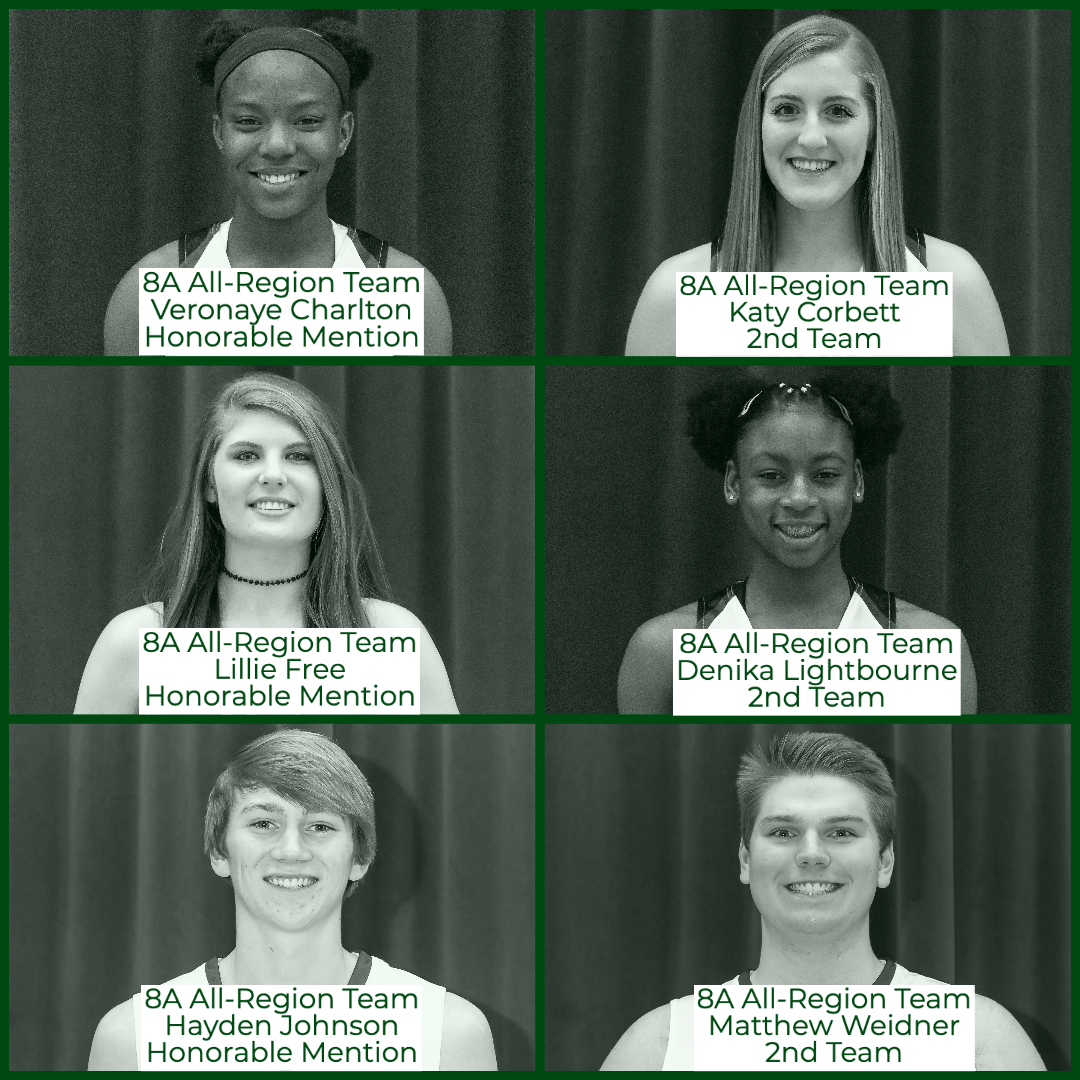 Six Tallulah Falls School varsity basketball players were named to All-Region 8-A teams.
On the boys' side, senior Matthew Wiedner of Clarkesville earned 2nd Team honors and senior Hayden Johnson of Demorest made the Honorable Mention team.
For the girls, junior Katy Corbett of Tallulah Falls and freshman Denika Lightborne of the Bahamas made the 2nd Team and senior Lillie Free of Clarkesville and freshman Veronaye Charlton of the Bahamas made the Honorable Mention team.
---
Varsity Boys Basketball Head Coach Cody Coleman statement:
'I am extremely proud of Matthew and Hayden for being nominated by the region committee to the 8A All-Region Teams. They have worked extremely hard and completely deserve recognition. Both players are leaders on and off the court and it is an honor to serve as their coach."
---
Varsity Girls Basketball Head Coach Brandy Corbett statement:
"I am tremendously proud of these four young ladies and their achievements this season. Lillie and Katy have had an enormous impact on the progress the Lady Indian basketball program has made over the last two years. This season, both Lillie and Katy took on new offensive roles for our team, knowing these changes would benefit the overall success of our program. Coach Webb and I appreciate their willingness to place the team before themselves and their desire to support our younger players. The addition of Denika and Veronaye to our team has helped our program achieve a current record of 16-7, the best in Lady Indian basketball history. Denika and Veronaye have worked very hard to adapt to our offensive and defensive schemes and their knowledge of the game has grown considerably over the last several months. They bring skills and positive energy to the court each day and have been an absolute joy to coach."