News & Announcements
Linda Harris making new connections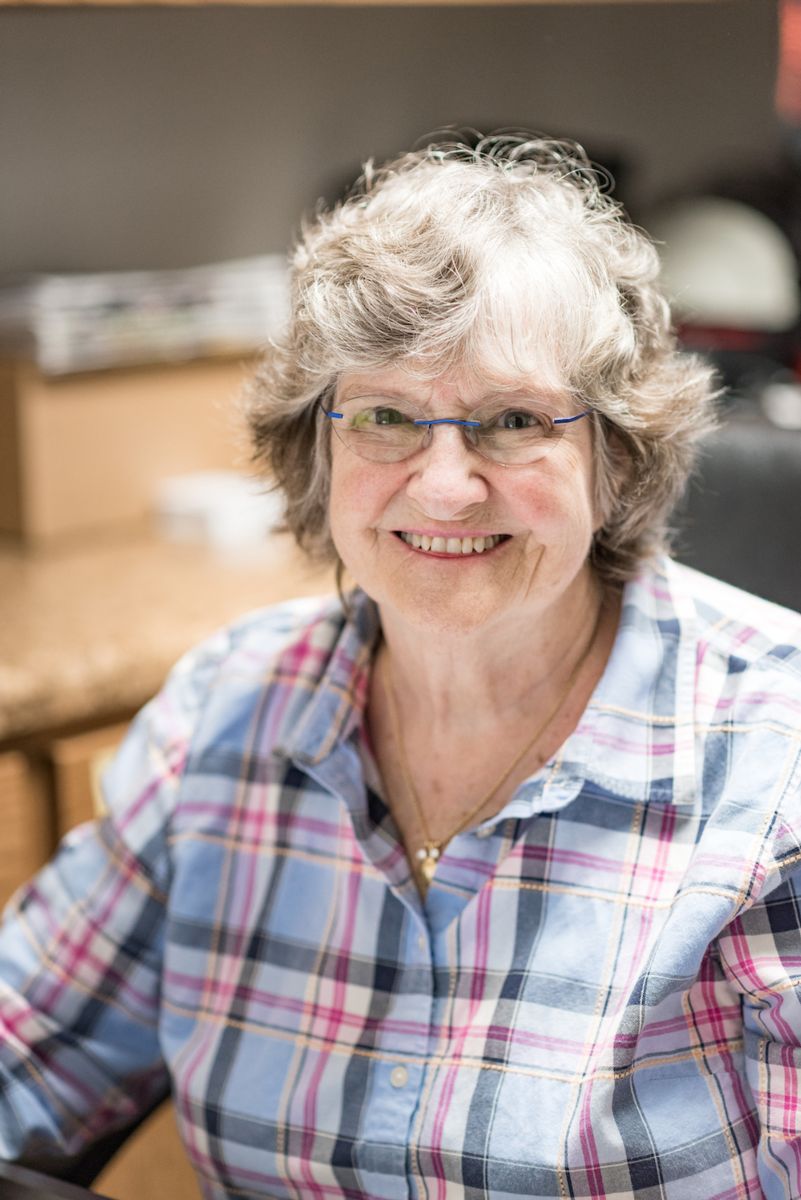 Long-time math teacher Linda Harris is donning a new hat for the 2020-21 academic year.
Besides teaching two math classes at the Upper School, Harris is working with the Advancement Team as the Alumni Relations Coordinator. She's contacting former Tallulah Falls School students to update the school's mailing list but, more importantly, to reconnect with the alumni base.
Discovering what they are doing professionally and personally is a delight, Harris says.
Heavily invested in imparting lessons in mathematics to students over five decades, she has vast institutional knowledge.
She's living out what she tells her students – don't be afraid to learn new things. Mastering the LinkedIn platform in about 15 minutes, Harris is fast accumulating an impressive list of contacts. She spends her time reaching out via telephone and LinkedIn messenger.
Each telephone call brings a new story, Harris says.
"The messages they send back always make me smile," she says.
She says that it is a gift to be doing this work at this stage in her career.
"I've been given a great prize, which is to talk to my kiddos," she says.
"Doing this has been so wonderful because, in essence, I am 'seeing' them again."
Harris is also putting together a list of alumni who can share insight and expertise with current students through a digital presentation or visiting the school in person once distancing restrictions are lifted.
Recent graduates are among the first to share their excitement about hearing from Harris.
---
TFS class of 2017 graduate Aida Roberts, a student at the Terry College of Business at the University of Georgia, was excited to hear from Mrs. Harris through LinkedIn.
"She is strengthening the Alumni Association's interactions with current students at TFS so alumni can share their experiences to hopefully provide some insight and comfort as students transition to college," Roberts says.
"Thankfully, we live in a virtually connected society that allows us to collaborate when we must remain physically distant. I am grateful to Mrs. Harris for staying an active catalyst for students' wellbeing and growth."
---
Max Teems, class of 2018, is also a student at UGA. Teems is working toward degrees in Spanish and Biochemistry and Molecular Biology, on a pre-med track.
"Reconnecting with Mrs. Harris made my day. She was one of my favorite teachers throughout my high school experience, and whenever I see or can talk to any of them, it reminds me of how thankful I am for the preparation they gave me heading for college," Teems says. "She, along with my other TFS teachers, have been some of the most influential people in my life, and being able to thank them makes me very happy!
---
Akin Akisanya, class of 2018, is studying computer engineering at the University of Pittsburgh.
"Mrs. Harris was one of my favorite teachers from my time at TFS, so it was great hearing from her, "Akinsanya says. "I'm glad that the school is putting effort toward reconnecting with alumni."