News & Announcements
Simeon Respress signs with Anderson University for track & field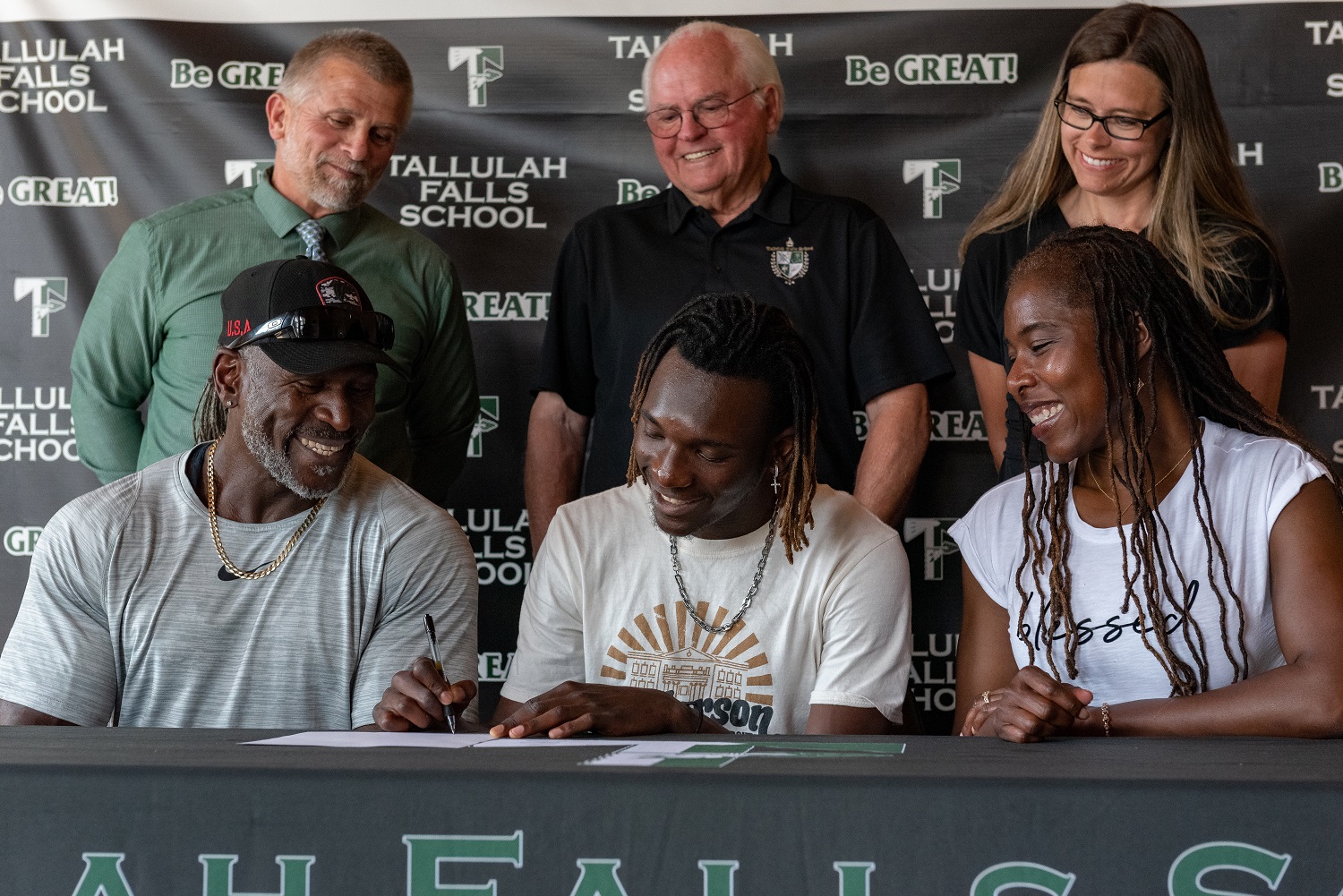 Tallulah Falls School senior Simeon Respress of Cornelia, GA, signed a national letter of intent on Monday to compete in track & field at Anderson University in Anderson, SC. Anderson is an NCAA D-II member of the South Atlantic Conference.
"We are excited to expand our track & field program with the addition of Simeon," says Anderson Trojans coach Kevin Eagle. "After speaking to him and his mother during the recruiting process and getting to know what drives him, the sky is the limit to how high Simeon can get in the track & field ranks. I cannot wait to see him compete as a Trojan!"
The TFS recent graduate is coming off a stellar season in which he finished as the state runner-up in the long jump and sixth at state in the high jump. He also helped the 4x400 relay finish fifth and the boys team place third overall at state.
"Since his sophomore year, Simeon went from long jumping 19' 2 to 22' 6 off of the wrong leg at the state championship, from 6' 0 to 6' 6, and from 60.34 to a 51.2 relay split," says coach Scott Neal. "His improvement overall has been nothing short of a legacy, of what can be done when focus and determination lead a young man to pursue his goals. He earned the first-ever awarded TFS Athletics Most Improved Award for his track & field and his basketball exploits. He was a critical cog in the both teams earning their first ever region/area team championship. We are so proud of Simeon and look forward to hearing of his educational and athletic accomplishments at Anderson!"
SIGNING PHOTOS | SIGNING VIDEO