International Applicants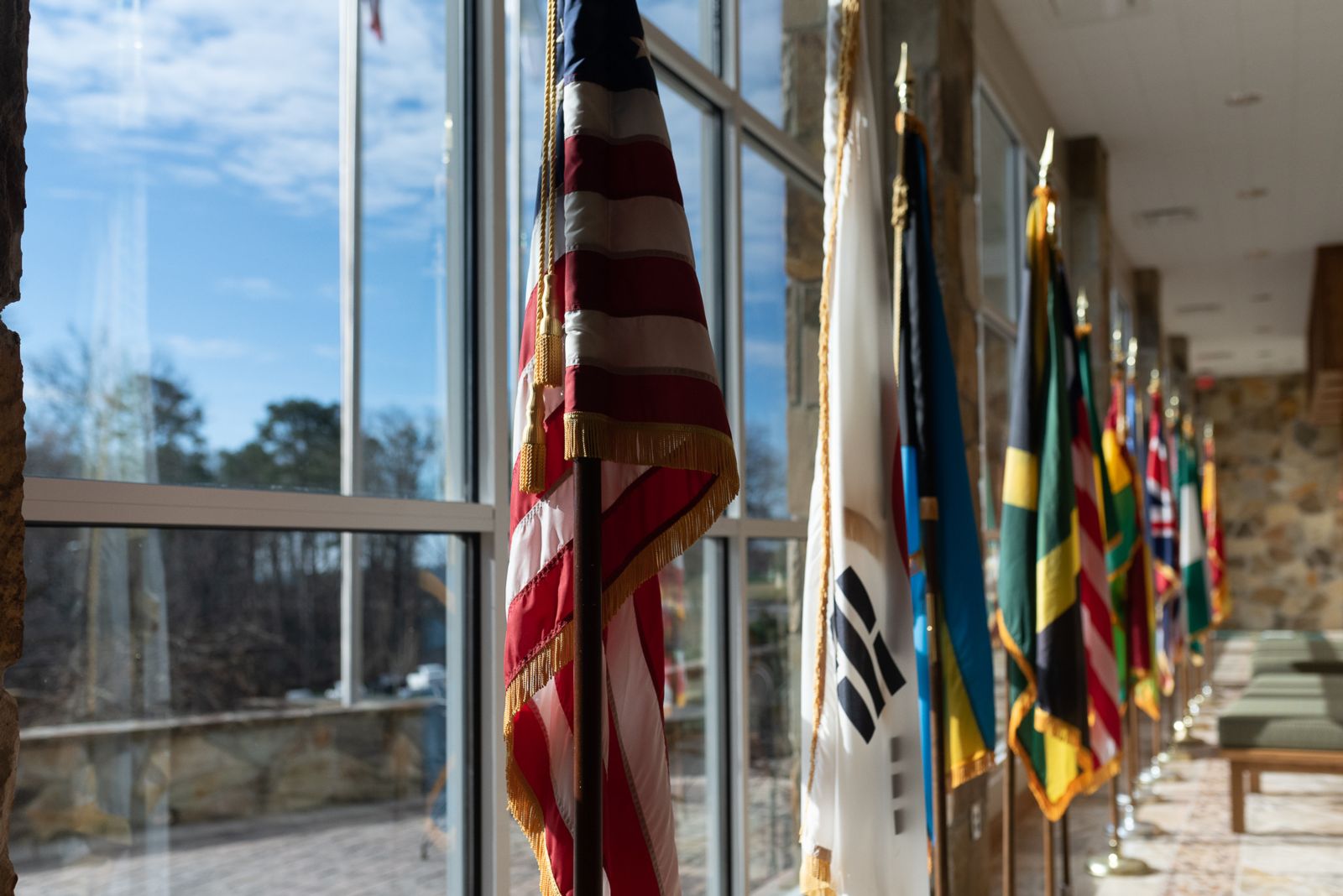 How many international students attend TFS?
Tallulah Falls School enrolls approximately 80 international students each year. Typically, there are students enrolled from over twenty different countries across the globe.
---
What is the Admissions process?
Completed Application- the application may be accessed on the TFS website.
Recommendation Forms- Principal/Guidance Counselor, math teacher, English teacher (accessed via the online application)
Academic Transcripts- class grades for at least two years translated in English
Test Scores- TOEFL, TOEFL Junior, SSAT, IELTS, iTEP, SLATE or Duolingo. Tallulah Falls TOEFL code is 7539
Admission Interviews- completed via SKYPE. The Director of International Admissions will schedule an interview after the required forms are submitted. Following the first interview, some candidates will be invited to a final interview with the Dean of Enrollment Management and the Director of Financial Aid.
What testing do you require?
International students are required to take one of the following tests: TOEFL, TOEFL Junior, IELTS, iTEP, SSAT, or SLATE or Duolingo. The purpose of these tests is to measure a student's ability to be successful in classes taught in English.
When is the admission deadline for international students?
Applications to be considered for the 2021-22 school year should be submitted by February 1, 2021. Late applications will be considered for grades that have vacancies.
How do I pay tuition?
Tuition may be paid via flywire.com, check, or credit card.
What is included in tuition?
Classes

Books

Dormitory

Meals

Laptop computers (for use during the school year)

Laundry service

Some weekend activities
Are there any other fees?
School and P.E. uniforms (approximately $600 - $800)

Transportation not associated with school activities

Elective weekend activities

Personal supplies for school or dormitory

Medical expenses

Mandatory educational trips
How do I obtain an I-20?
After the student has been accepted by the Admissions Committee, the following should be submitted to issue the I-20:
Signed enrollment contract

Payment of non-refundable tuition deposit

Medical paperwork required by TFS

Bank document verifying funds available for tuition and fees

A copy of the student's passport
Once I have the I-20, how do I apply for my visa?
Contact your local U.S. Embassy to schedule your interview for your F1 visa. Be sure to pay the I-901 SEVIS fee before your appointment.
What is the closest airport to the school?
Atlanta Hartsfield-Jackson International Airport or the Greenville-Spartanburg International Airport
Where do international students stay during school breaks?
Tallulah Falls School schedules several breaks throughout the year associated with major U.S. holidays or to allow students time to break from their studies and experience other aspects of American culture. These breaks are divided into two categories, open weekends (few days) and long major breaks (one week or longer).
Open Weekends:
Students may remain in the school dormitories and participate in area trips and activities for the shorter open weekend breaks. There will be a nominal fee charged by TFS to remain in the dorms for the open weekend breaks. This fee will cover lodging, food, transportation, and activities for the weekend.
Parents may also choose to have their children stay with a family member (arranged by the parent) or may receive permission to spend the open weekends with another student in the local area. In these cases, the parents of both students must submit leave forms for approval.
Major Breaks:
For the four major breaks (one week or longer), students will be required to leave campus.
Thanksgiving, Christmas, Winter break, Spring break
Parents are responsible for making arrangements for the major breaks and must submit an itinerary for the breaks before the start of classes in August. There are several options for the major breaks:
Return to home country to spend time with family or have their family visit with them in the U.S.

Stay with the family of another TFS student (arranged by student/parent).

Stay with an adult authorized by the parents and approved by TFS.

Travel with organizations specializing in educational trips for students.
Tallulah Falls School will only release students to stay with adults who have been approved by the parents and by TFS. The school will provide shuttle service to the Hartsfield Jackson Atlanta airport for students traveling during the major breaks.
Are uniforms required and how do I purchase them?
Students are required to wear uniforms during the school day. These uniforms are purchased through FlynnO'Hara Uniforms in Atlanta. Tallulah Falls School will organize trips to purchase uniforms at the beginning of the school year.
After the school day has concluded, students may wear their regular casual clothes, provided they meet dress code requirements.
How do I provide spending money for my child?
You may provide your child a bank card for accessing money through an ATM on campus, or you may wire transfer money to their school account.
How can a parent communicate with their student while at Tallulah Falls School?
There are several computers on campus with SKYPE available for students to contact their parents, and students are issued a Google Chromebook and an email account. There are also phones in the dormitories. Additionally, students are allowed to have cellular phones except during the class day, study hall, and after lights out.
What is it like to live on campus?
Living in the dormitories enhances the academic and personal development of students by providing daily structure and helping to establish good life habits. Students develop deeper relationships by living and growing together in the dorms. Below is an example of a typical school day for a boarding student at TFS.
| | |
| --- | --- |
| 6:30 AM | Wake Up |
| 7 AM | Breakfast |
| 7:45-8:15 AM | Optional Tutorial in the Upper School classrooms with teachers. Study Hall is built into the class day |
| 8 AM | Middle School Day Starts |
| 8:15 AM | Upper School Day Starts |
| 3 PM | Middle School Day Ends |
| 3:15-3:45 PM | Optional Tutorial in the Upper School classrooms with teachers. |
| 4 PM | Free Time/Athletic Practice/Club Meetings |
| 6 PM | Dinner |
| 7 PM | Recreational Time/Free Time in Dorms |
| 8 PM | Mandatory Study Time |
| 10 PM | Lights Out for Middle School Students |
| 11 PM | Lights Out for Upper School Students |
| Midnight | Lights Out for Seniors |
A work program in the dormitories is designed to help students learn how they can contribute to the campus community through service to others.
How should I contact the admission office?
You can contact Mr. Anthony Cox, Director of Enrollment Services and Upper School Admissions, at anthony.cox@tallulahfalls.org if you have questions about the international application process.