TFS Alumni Homecoming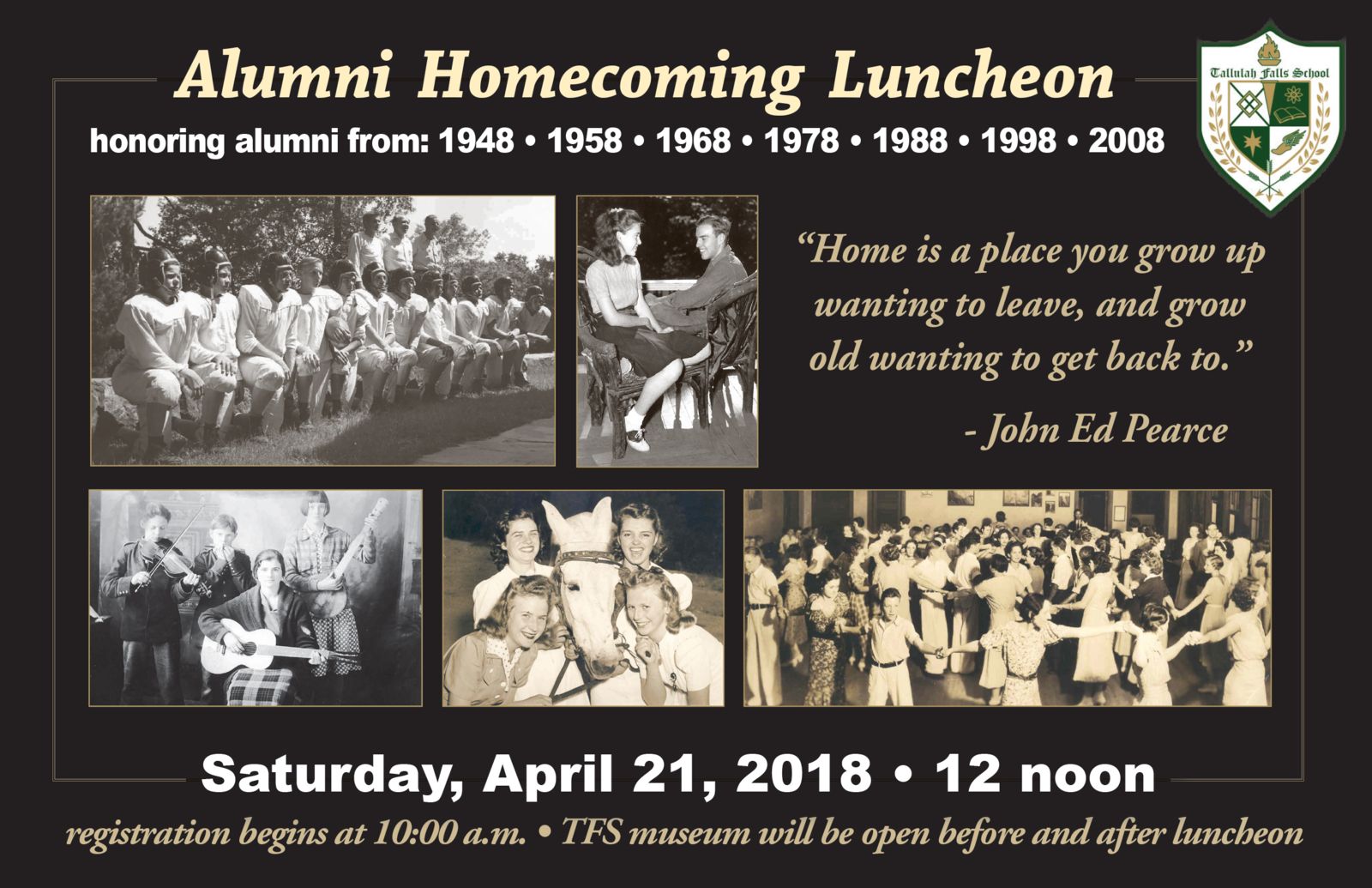 Tallulah Falls School Alumni Homecoming 2018 is set for April 21. All former students staff and alumni are invited back to campus for an occasion of reconnection and reminiscing.
Honored classes this year are: 1948, 1958, 1968, 1978, 1988, 1998 and 2008.
"The TFS Alumni Committee has been hard at work on the plans for Homecoming and we look forward to celebrating our strong connection to the school," said Irene Gray, alumni committee member.
A special luncheon will take place at noon in Federation Hall with registration starting at 10 a.m.
As in the past, the museum will be open and TFS-themed gear will be offered for sale. Alumni can purchase yearbooks, cookbooks and T-shirts at the museum.
The fee for the Homecoming luncheon is $15.
To register by telephone or email for Homecoming, call Melody Henderson at 706-839-2000 or email melody.henderson@tallulahfalls.org.