Sports Medicine
Athletic training encompasses the prevention, examination, diagnosis, treatment and rehabilitation of emergent, acute or chronic injuries and medical conditions. Athletic training is recognized by the American Medical Association (AMA), Health Resources Services Administration (HRSA) and the Department of Health and Human Services (HHS) as an allied healthcare profession. Athletic trainers work under the direction of a physician as prescribed by state licensure statutes.
(National Athletic Trainers' Association)
Therapeutic exercise refers to a wide range of physical activities that focus on restoring and maintaining strength, endurance, flexibility, stability and balance. The goal of the therapeutic exercise is to return the athlete to a fully functioning, pain-free state.
Electric stimulation therapy is a therapeutic treatment that applies electrical stimulation in treating pain. It is used by athletic trainers and other healthcare professionals for the purpose of decreasing inflammation and swelling of affected tissues. Electrical Stimulation can also be used to treat muscle spasm and can be a key component post-surgical for muscle re-education.
Therapeutic ultrasound is applied using the head of an ultrasound probe that is placed in direct contact with your skin via a transmission coupling gel. Therapeutic ultrasound has been shown to cause increases in healing rates, tissue relaxation, tissue heating, local blood flow, and scar tissue breakdown.
Moist heat is a modality used to treat chronic pain and to relax the body. In the athletic training room, this is used most often in conjunction with electrical stimulation.
Ice is used to treat acute injuries. It is very beneficial in preventing further swelling and reducing pain. Like moist heat, ice will commonly be used in conjunction with electrical stimulation.
Manual therapy is delivered with the hands as opposed to a device or machine. In manual therapy, practitioners use their hands to put pressure on muscle tissue in an attempt to decrease pain caused by muscle spasm, muscle tension, and joint dysfunction.
---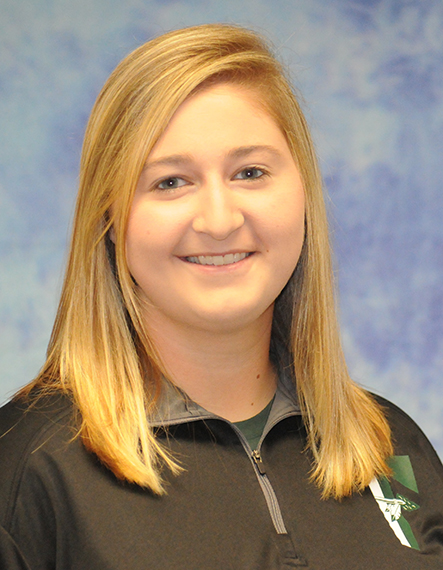 Lauren Brown joined Habersham Medical Center as the athletic trainer for the Tallulah Falls School Indians. A native of Rabun County, Lauren graduated from Rabun County High School before attending Western Carolina University and earning her bachelor's degree in Athletic Training. At WCU, Brown had the opportunity to take part in many clinical experiences including military, collegiate, and fine arts. Brown is also certified in mental health first aid.
Lauren H. Brown LAT, ATC
Habersham Medical Center
Tallulah Falls School
Office: (706) 754-0400 (ext: 2099)
Cell:(706) 982-9756
---
Concussion information
What is a concussion?

A concussion is a type of traumatic brain injury—or TBI—caused by a bump, blow, or jolt to the head or by a hit to the body that causes the head and brain to move rapidly back and forth. This sudden movement can cause the brain to bounce around or twist in the skull, creating chemical changes in the brain and sometimes stretching and damaging brain cells.
Concussions Are Serious
Medical providers may describe a concussion as a "mild" brain injury because concussions are usually not life-threatening. Even so, the effects of a concussion can be serious. (taken from CDC)

Click here to access the GHSA concussion form.

---
Nutrition