Summer Camps/Practices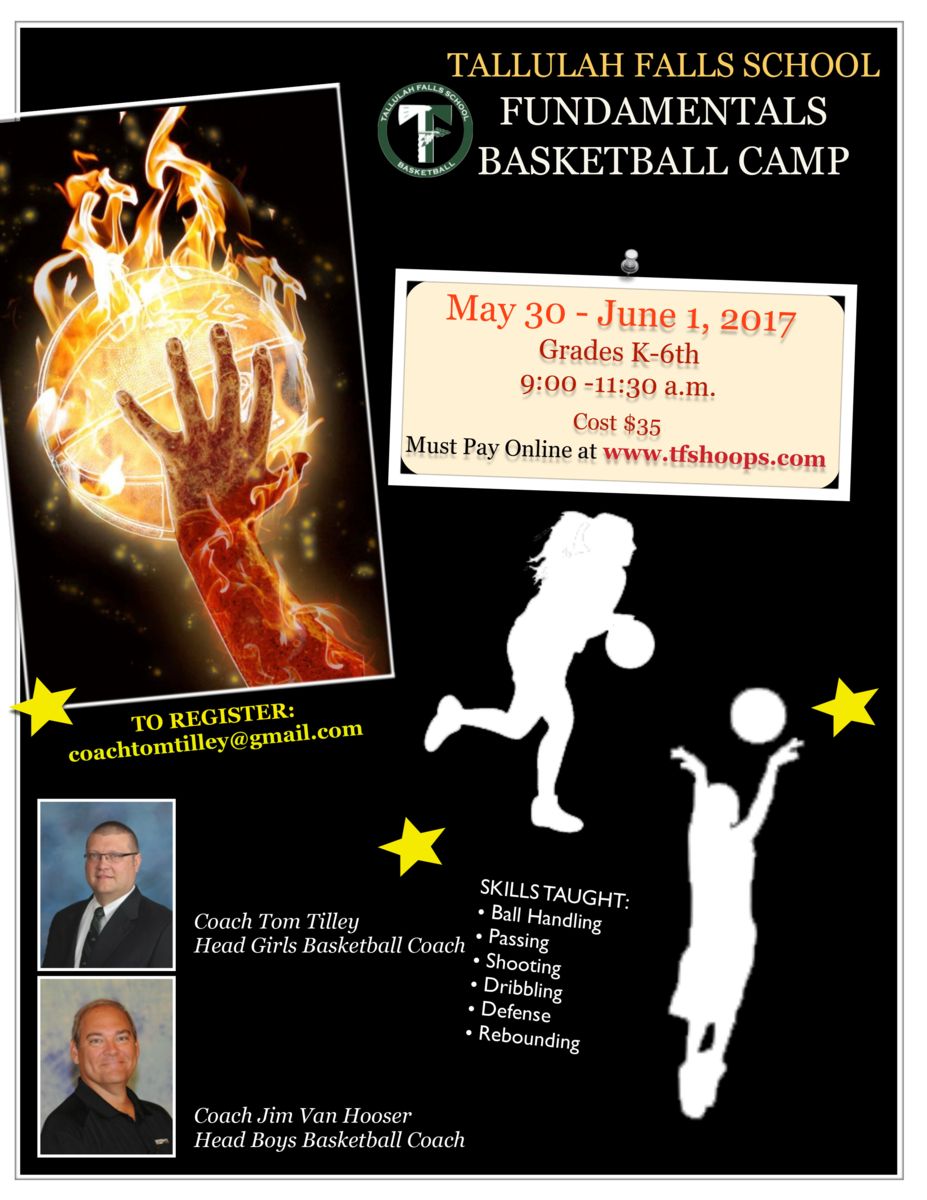 TFS to host summer youth basketball camp
Tallulah Falls School will host its popular Fundamentals Basketball Camp Tuesday, May 30 through Thursday, June 1 at the upper school campus gymnasium. The day camp is open to players in rising kindergarten through sixth grade. The cost is $35/camper. The camp will be led by TFS varsity boys basketball coach Jim Van Hooser and varsity girls basketball coach Tom Tilley. Campers will receive instruction in ball-handling, passing, shooting, dribbling, defense and rebounding. To register, email coachtomtilley@gmail.com. Payment must be made online at www.tfshoops.com.
---
TFS swim coaches to host clinic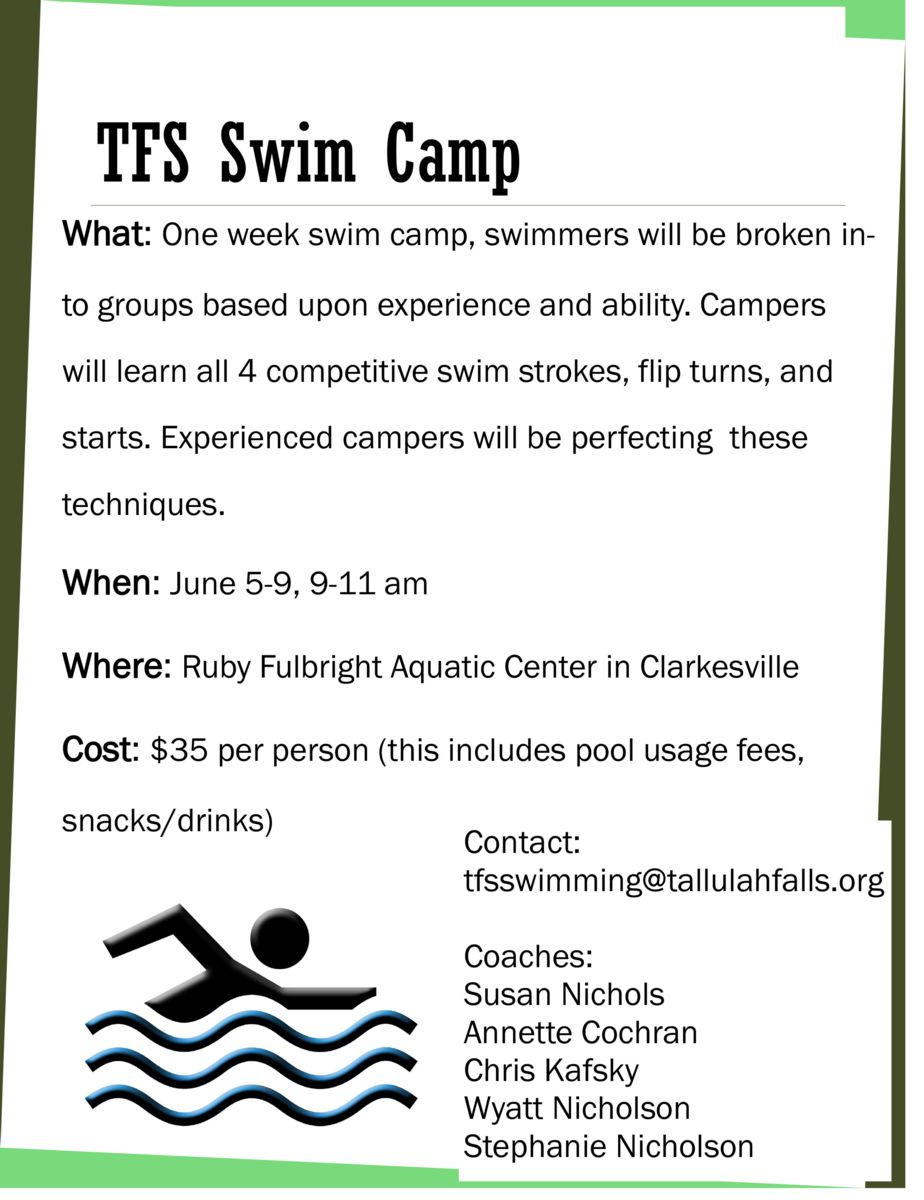 Tallulah Falls School swim coaches will host a one-week swim clinic for rising fifth-12 graders. During the camp, swimmers will be broken into ability/experience groups. Campers will learn all four competitive strokes, flip turns and starts. Experienced campers will be perfecting these techniques. The camp is set for 9-11 a.m., June 5-9 at the Ruby C. Fulbright Aquatic Center in Clarkesville. The cost is $35/person and includes pool usage fees, snacks and drinks. For more information, email tfsswimming@tallulahfalls.org.
---