TFS

Bass Fishing Club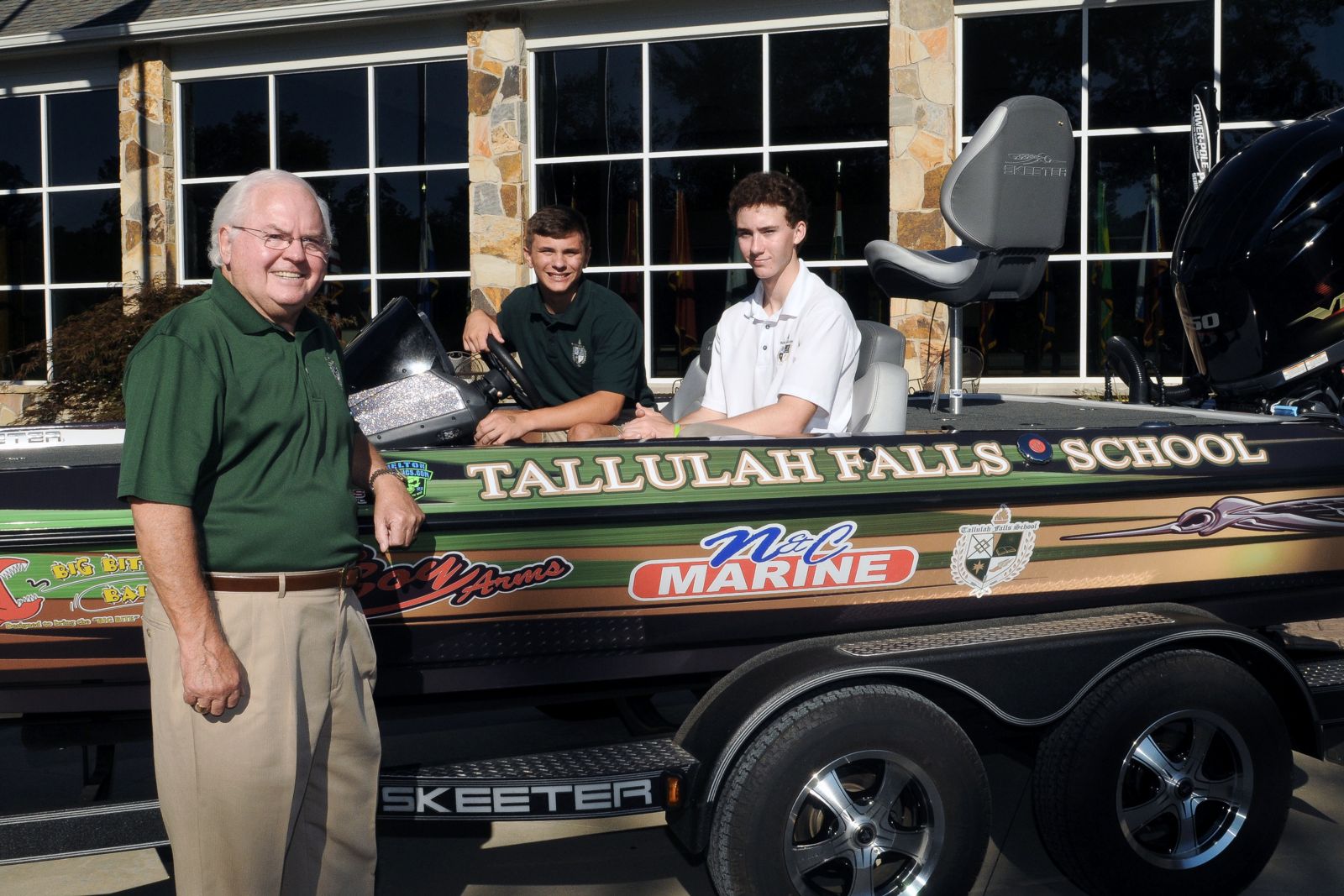 Tallulah Falls School Bass Fishing Club
The Tallulah Falls School Bass Fishing Club will compete in at least eight tournaments during the season including the State Classic (Championship).
While it is not mandatory to fish every event, fishing competitively is no different than any other sport. The more practice and participation, the better the team will be. Currently, the TFS Bass Fishing Club will be participating with one team of two anglers comprised of freshman Marshall Williams of Homer and sophomore Marshall Harrelson of Clarkesville.
However we invite, welcome and encourage anyone, male or female, who wants to join and compete as a part of the TFS Fishing Club team. A sanctioned fishing boat and an adult driver is required for each fishing pair to be eligible to participate.
These events are nationally sanctioned by B.A.S.S. and while it teaches these young men and women many valuable lessons about the environment, competition, safety, etc. It also gives them exposure to colleges searching for young anglers to award scholarships to for fishing on their school teams.
While the season has a starting and ending point, it is perfectly acceptable for anglers to go through the qualification requirements and get started after the season has begun. As illustrated in the schedule below, tournaments are held on lakes all across the state with more than 165 Georgia Bass Nation High School teams competing.
Anglers are allowed to fish that are from middle school through seniors. The teams generally practice the weekend before the tournament and the Friday before the tournament. All tournaments are on Saturdays except the State Classic which is usually a two-day event.
For more information, call Director of Community Relations E. Lane Gresham at 706-839-2024 or email at lane.gresham@tallulahfalls.org.
2016-17 Competition Schedule
August 20 – Frogfest! Lake Eufaula – Pre-season event
September 17 – Lake Lanier
October 8 – Hartwell – GBNHS sanctioned event – Hosted by the TFS Bass Fishing Club
November 19 Clarks Hill Lake – GBNHS sanctioned event
January 14 – Lake Seminole
February 11 – Lake Eufaula
March 11 – West Point Lake
April 15 – Lake Lanier or Lake Sinclair
May 27 – Blackshear Veteran's State Park
June 10-11 – State Classic – Location to be determined
2016-17 Sponsors
Platinum Level – $800
Gold Level – $300
Silver Level – $200
Bronze Level – $100