News & Announcements
TFS adds students from five additional countries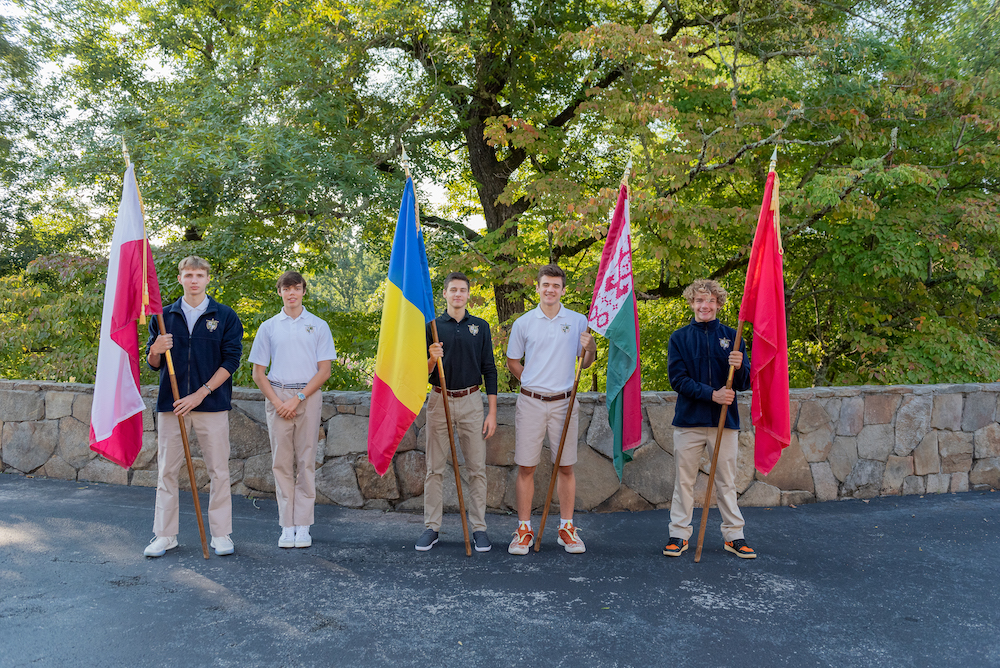 Adding to the country count at Tallulah Falls School are Belarus, Croatia, Poland, Romania and Turkey.
This brings the total number of countries represented at TFS to 23 for the 2021-22 academic year.
The international student experience is rich with cultural understanding woven into the daily interactions in the classroom and through the boarding environment. The relationship building works both ways – domestic and international students benefit from the opportunity to live and learn together at TFS.
Students representing four of the five new countries pose with their respective flags. The flags are displayed in the lobby of the Larry A. Peevy TFS Upper School Academic Complex. Shown, from left, are Krystian Jankiewicz and Fryderyk Dabkowski from Poland, Vlad Popescu from Romania, Zakhar Valasiuk from Belarus, and Emre Sungur from Turkey. Not shown is Simeon Conjagic who holds dual citizenship in Serbia and Croatia.