News & Announcements
TFS team excels at Stock Market Game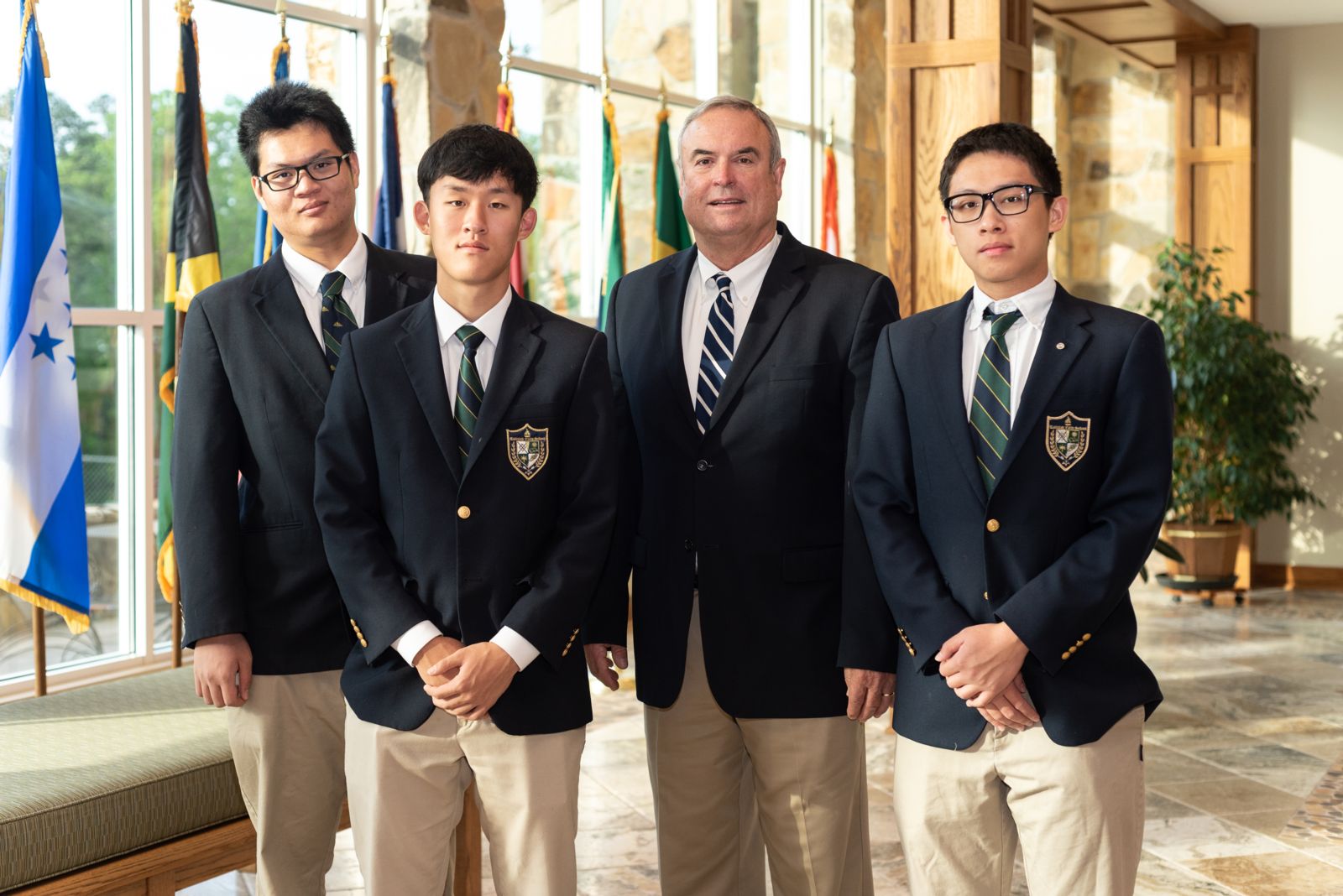 Three savvy seniors at Tallulah Falls School are heavily invested in financial knowledge.
Chengxuan [Jonathan] Huang of China, Jun Kwon of South Korea and Rui [Harry] Sun of China competed in the Georgia Council on Economic Education Spring 2018 Stock Market Game, winning both the region and the Congressional District 9 competition.
According to government and economics teacher Dallas Barron, the Stock Market Game provides students with the opportunity to invest $100,000 of game money in an effort to aid in experiential learning. Over the course of 10 weeks, students have to purchase stocks, diversify their portfolios, and track current events with the goal of making a profit from investments.
"From the beginning, Jonathan, Jun, and Harry explored the stock market functions beyond the provided material in class. Their motivation and willingness to research are key factors in this simulation," Barron said. "My hope is that these three young men and their classmates come away from the experience with more knowledge of the stock market and the accomplishment of trying a new set of skills."
This year's winning team ended the season with a portfolio value of $109,861.86.
The Stock Market Game is a competition of teams from across the state. The team traveled to Atlanta on May 7 for the 38th Annual Awards Luncheon held at the Fox Theatre.
---
Photo courtesy of Tallulah Falls School
Shown, from left, are Chengxuan [Jonathan] Huang of China, Jun Kwon of South Korea, faculty advisor Kent Woerner and Rui [Harry] Sun of China.