Twin Rivers Challenge
---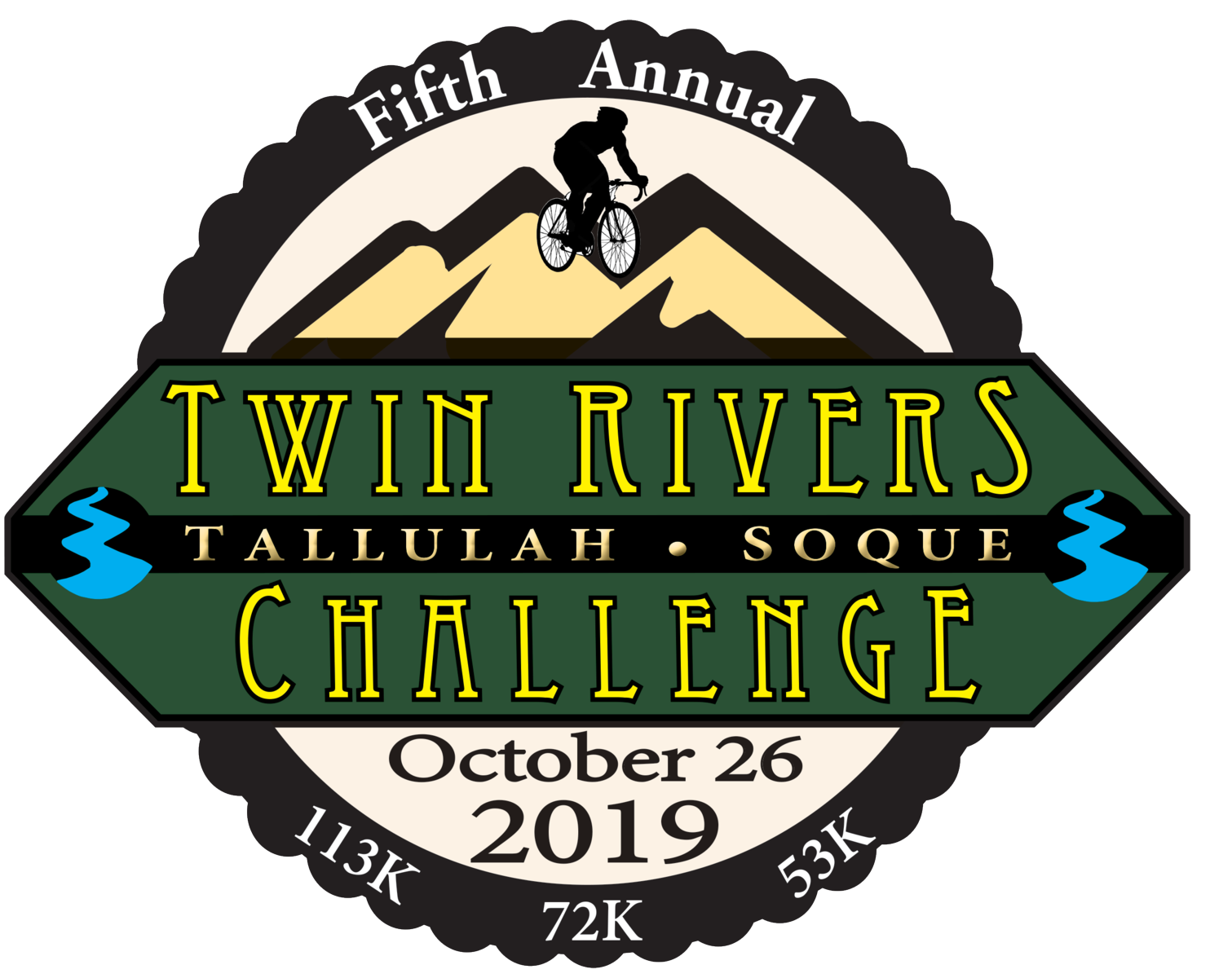 Planning for the 2019 Twin Rivers Challenge set for Oct. 26 is now underway with the first Scholarship Committee meeting held June 6.
Many details about ride day will remain the same but a few things will change.
Riders can still select from one of three routes but this year the routes will be reversed to allow for a different perspective and a fresh challenge.
To further enhance the experience, ride organizers added a few extra miles to two of the three routes.
Route options of 72 miles [113K], 45 miles [72K] and 33 miles [53K] will take riders along some of Northeast Georgia's most scenic roadways during peak leaf season including the Tallulah River and Soque River watersheds which explores a portion of the Lake Burton shoreline.
As in the past, all rides begin and end on the Tallulah Falls School upper school campus with a post-ride meal included in the $35 registration fee. No matter which route you choose you will be challenged by the final climb to the finish line.
Enthusiastic volunteers will continue to greet riders at SAG [Support and Gear] Stops.
And thanks to the steadfast support of presenting sponsor Ron Cantrell Construction, Inc., 100 percent of all sponsorships and registration fees go directly to student scholarships.
This key fundraiser has generated more than $150,000 over the past four years. With more than 70% of TFS students receiving some portion of need-based financial aid, it is clear this special event makes a difference.
Come ride with us. Experience TFS hospitality. Help a motivated student.
For more information, follow the event on Facebook.
#TwinRiversChallenge2019
#Comeridewithus
#TallulahFallsSchool
#Cycling
#NortheastGeorgia
---
We invite you to sign up to ride or to share this link with cycling friends.
CLICK HERE TO REGISTER FOR THE RIDE
---
---
Three routes – 72 miles [113K], 45 miles [72K] and 33 miles [53K]
Click here to access three route options
---
Sponsorship Information
Please consider joining our community's business leaders by sponsoring the 2019 Twin Rivers Challenge. TFS prides itself in the quality exposure and recognition given to TRC sponsors. To assist you in planning accordingly, a brochure outlining the sponsorship opportunities is available by clicking here.
For your convenience, an online payment option is located here: Online Payments