News & Announcements
Senior reflections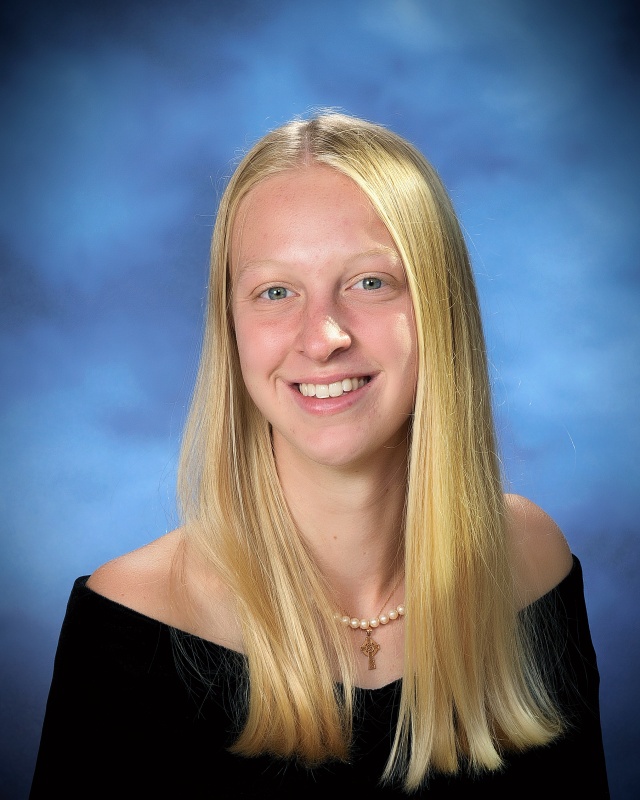 Sophia Marie Alexander – Class of 2020 Valedictorian
Clarkesville, GA
Plans to attend the Georgia Institute of Technology
As I write this, I am struck with the realization that I would have graduated on May 17.
So much has changed in the past few months that it is tempting to only focus on the milestones we did not get to have: senior trips, prom, graduation.
However, I would like to reflect on the past few years leading up to these final months of high school spent at home – the first three-quarters of an amazing senior year we had before all of this.
It is difficult to condense countless memories into just a few sentences, but my overall impression of my high school experience is beauty in the struggle.
When I look back on high school, some of my clearest recollections are of FaceTiming my friends at 4 o'clock in the morning before a physics lab or cramming in Mrs. Huebner's classroom before a chemistry test.
My classmates and I now remember these days and weeks of stress with fondness and laughter, realizing though these times were tough, we got through them together.
I also think of our seemingly mundane moments of joy between classes, talks at lunch and drives in my car – finding beauty in the struggle even as we faced the challenges of college applications and senioritis.
I am sure every senior had occasions of adversity as well as instances of happiness, whether with their athletics, academics, work or family life. We each took our own path toward graduation, with an ending unlike anything we could have imagined. While we cannot celebrate together right now, I am so proud of each senior in the Class of 2020.
As we prepare to go off to college, the apprehension of leaving home enhanced by the uncertainty of the current circumstances, I am reminded of an Emily Dickinson poem: "Forever – is composed of Nows."
It is too easy, especially in this stage of planning for the future and reflecting on the past, to forget the present. Time is so fleeting, though. Now more than ever, we must remember to embrace the current moment for we do not know what the next will hold. One of my greatest regrets of high school is that I got so caught up in everything I was doing that at times, I forgot to enjoy all of it. Now looking back, especially with senior year cut short, I wish I had treasured that time a little more, even the days we had a lot of tests and only a little sleep.
My challenge for myself and the rest of the Class of 2020 is to live in the present. Now, in this time between finishing high school and leaving home forever, we should cherish our remaining time living with our families.
When we move on to the next chapter of our lives, we should fully embrace each experience, immersing ourselves in the adventure of the "Now." If "Forever" is composed of "Nows," then we must value every "Now" we are given.
---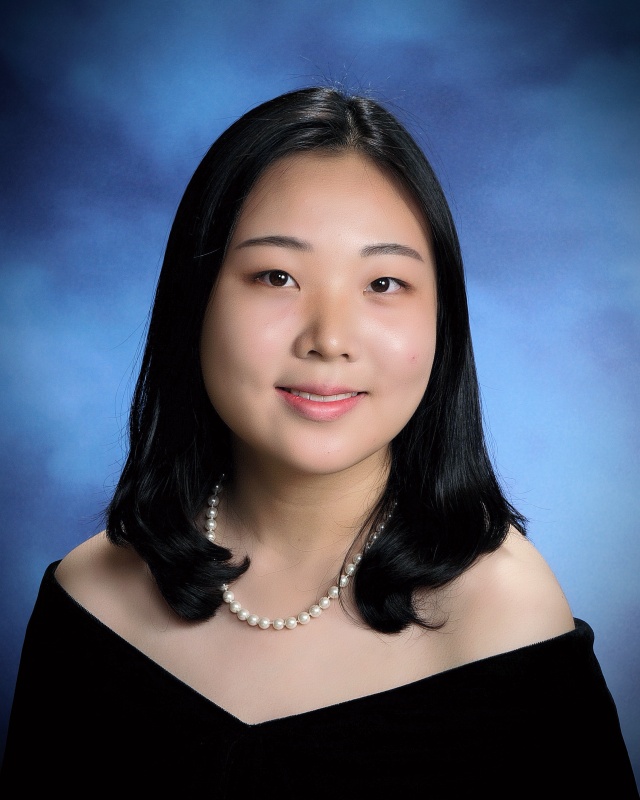 Jihee Han – Class of 2020 Salutatorian
Seoul, South Korea
Plans to attend Northeastern University
The past five years at Tallulah Falls School really changed myself and my life.
As a student from Korea, being totally new to the area and country, I was not comfortable being at a new place. I was afraid of being at a place not knowing anyone. I used to be a total introvert; however, many things changed after I met my friends and all the faculty and staff.
Now I am considered a "people person." Everyone at the school helped me through hard times, especially during senior year and I am very grateful I was able to meet all those people.
The past four years of high school were not easy. We had many ups and downs, but I think the most memorable year has been our senior year. Of course, many people would say the same thing, but I think the Class of 2020 is kind of special because of this extraordinary experience in life.
Many people told me junior year is the hardest and seniors only have to enjoy the year; however, I totally disagree with this statement because with my experience and what I saw, senior year is definitely the hardest.
Although the tough time is mostly the first semester, still the second semester is rough. However, at the same time, I do agree that senior year is the most enjoyable year. Even though every day was a struggle this year, I enjoyed the time because we struggled through together, which really bonded us.
Trying to finish two labs in one night, staying up until 4 o'clock in the morning, working on projects actually became a fun memory. During the time, it was hard and we cried a lot, but now we can laugh at it because it became a good memory.
I also enjoyed how we did a lot of things only with the senior class. I liked the time we spent with each other, getting to know and getting closer with people that I am going to graduate with. Senior trips like to Y-camp and trampoline park were enjoyable and fun and I hoped we would have more time like that which did not work out.
It is sad that we were not able to graduate all together and spend more time with each other. It is an unprecedented time and experience and I am disappointed that we were not able to enjoy our fun time after all the hard work, specifically college admission. I just hope we can all meet up later on or show up at TFS alumni night!
At last, I want to tell the seniors to enjoy their college years because we worked so hard in high school. I know some people will study hard but still try to enjoy life because that time does not come back. If you are having a hard time with academic stuff then remember once in a while to take a walk or look out the window and give yourself a break or time to breathe because breaks are essential to success and you really earned them.
Remember to make smart choices and I wish everyone the best.
---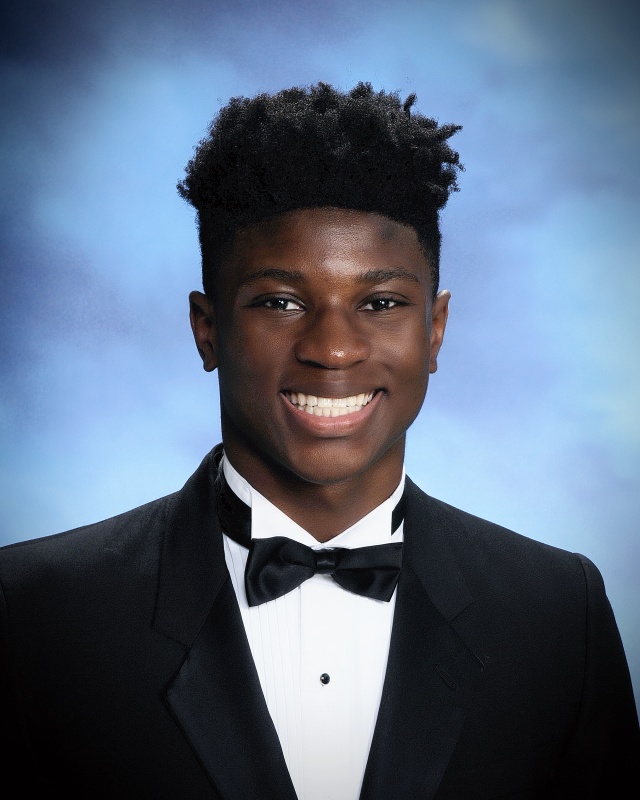 Gabriel Temple Tonye Iluma – Class of 2020 President
Nigeria
Plans to attend Stanford University
I assumed a prolonged leave from school would allow me a much-needed break from thinking; instead, during these seemingly endless days, I find myself with more time to unpack the chaotic events of the year and there definitely is a lot to unpack.
I'm drawn to the evening of the last day of school, when, during the frantic packing in the boys' dorm, a group of day students drove up to say good-bye, bringing a pack of chocolate protein biscuits (a swim team delicacy) as a parting gift. Standing outside, we hugged, shared stories and told jokes, but there was an underlying sadness – the realization we would probably never see each other again. So, in those moments of blissful lamentation, I wondered did you make the best out of this?

The next day, during the dorm's mock graduation, adorned in a flimsy green cardboard graduation cap, I gave a speech about the inverse relationship between one's potential and one's achievement over the course of one's life and urged my classmates to nurture their talents while they were worth something.

Again, as I spoke, I questioned do you mean it? Finally, as my plane departed the airport and the cities of Georgia began to resemble ant colonies, I asked are you really ready to leave? While I would like to say yes to all of those questions, the truth is more complex.
Recently, I read James Carse's Finite and Infinite Games, which differentiated the ideologies of living one's life on the continuum of obtaining results and displaying those results (finite game) and living one's life with the goal of continuously preparing for future challenges (infinite game).

As I read, I began to analyze every aspect of my high school career – from my nervous first day in the dorms, trying to impress anyone who would watch by doing a back flip to my last night in the dorms, getting choked up as I reminisced with my friends on hilariously awkward encounters with crushes.

What game was I playing then and what game am I playing now?

Over the last weeks, listening to the repetitive loop of an unoiled fan, I've had time to narrow down an answer: both. It's become apparent to me that I, like most kids, approached high school with finite goals – get good grades, make some friends, have fun and graduate.

Looking back, it's obvious that a finite viewpoint was the root of most of my problems. Maturity has allowed me to understand the futility in comparing myself to others, arguing with those who can't see my vision and getting upset because my efforts go unnoticed; maturity has allowed me the gift of the infinite game, and while I can't give my class a traditional graduation, I pray we allow ourselves to grow as we look towards the future in this time and be proud of our past accomplishments.

So, in response to my initial questions, maybe the answers were no then, but they are a yes now, definitely a yes.
---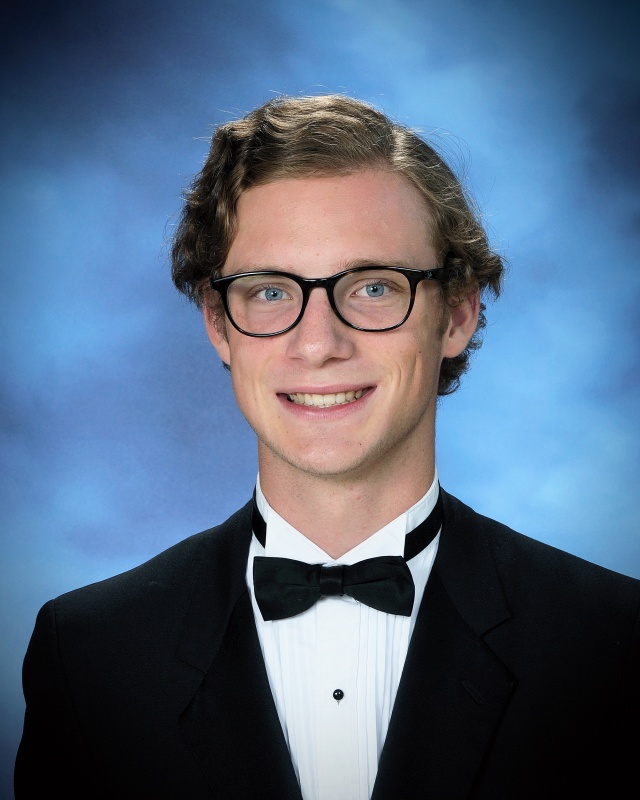 Brentt Reeves Cody, II [Reeves] – Class of 2020 Presidential Leadership Award recipient
Cornelia, GA
Plans to attend the University of Georgia
I would say I actually differ from most of my classmates in some aspects. When I heard about my senior year being "canceled," I was not very disappointed.
I didn't long for my last prom, field trip or even getting the chance to throw my graduation cap up in the air with all of my friends and family watching.
The only thing I felt like I missed out on was the opportunity to say goodbye to all of my fellow seniors. I guess I will use this platform to finally get some closure.
Like many others, I have attended Tallulah Falls School since the sixth grade.
It is all I've ever known.
It is a small, tight-knit community where the people interconnected with the school show genuine care for you as an individual.
The friends I made in my first year are friends I keep in touch with still.
TFS was able to do a really cool thing recently where the administration came to the seniors' doors with a yard sign commemorating the completion of high school.
And for people like me – people who have attended all seven years – the sign showed our sixth-grade picture side by side with the one from 12th grade.
It was really cool (and a little embarrassing) to see how much we have changed. We have all been molded by long nights studying, pouring our heart out on the court/field and now a global pandemic.
But yet, the same ear-to-ear smile that is displayed in our sixth-grade picture, is the same one shown in our senior picture. I even think mine has grown. It did so because no matter how hard times might have gotten, I had 61 others who were right there with me, always having my back and encouraging me to keep fighting.
TFS is extremely diverse. With dozens of different nationalities and countries represented, no two of us are the same. I mean, who else can say that their high school put them in touch with lifelong friends from China, Spain and the Bahamas? It is an incredible thing all of our distinct qualities can collaborate so well and allow us to accept and better understand each other.
I have grown up with you all. We've laughed and cried, won and lost and I wouldn't trade it for a thing. I am so grateful for everyone who has contributed to my TFS experience. I am confident we are all now well-equipped to go out in the real world and do well. Not just to be successful, but able to do some good for those we come into contact with. Let us make it our goal to bring the "Light in the Mountains" around the globe, illuminating every place we choose to go.
Peace and love to you all.
---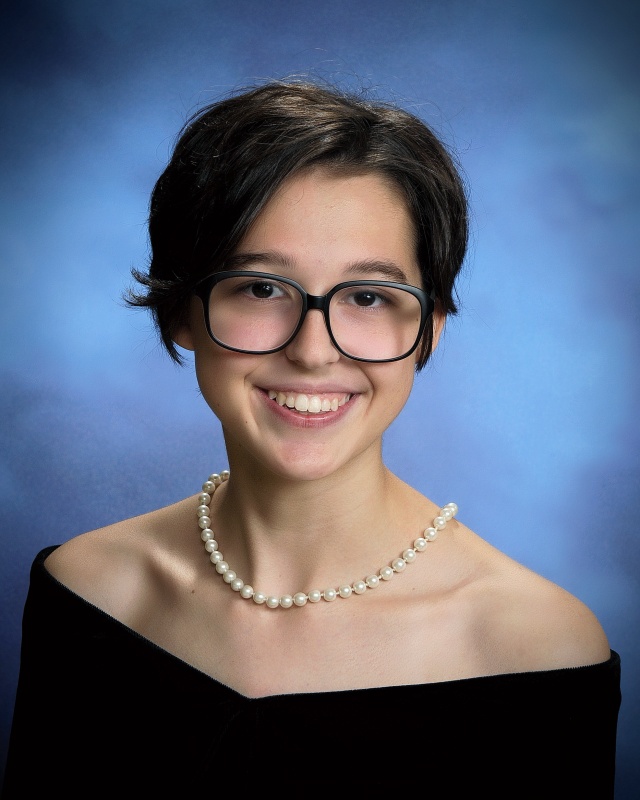 Lily Kathryn Cranford – Class of 2020 Vice President
Mt. Airy, GA
Plans to attend Toccoa Falls College
Graduate
/ˈɡrajəˌwāt/
to move up
People talk about life like it is a book, with chapters that open and close. Well, I guess by graduating, we are closing a chapter and opening a new one. I don't know about you, but the high school chapter of my life was anything but easy. Granted, it did have its good moments. But if losing part of my senior year has taught me anything, I guess it would be that all moments, good and bad, should be cherished, because you never know what you have until it's gone.
Part of me is ready to move on, but another part of me wants to hang on just a little bit longer. I guess I'm not quite ready to turn the page. Because unlike other books, the book of life isn't something you can reread. You don't get a do over and you can't go back. You only get the memory of what you read.
And I know this year hasn't been perfect. But perfect is overrated.
This year has been memorable. A perfect year would have been boring, but this year had its twists and turns and ups and downs which will always be remembered. A story to tell those who come after us because after this, the Class of 2020 is ready for anything.
And I'd rather be prepared than perfect.
I guess I don't really like comparing life to a book. I feel like my life would be better as a 3D movie.
So maybe life is like a book. But perhaps life is more like whatever you want it to be. Maybe you feel life rotates like a planet, or is sweet like a doughnut, or even small like a grain of sand. Whatever life is to you, never forget that it's all about graduating, moving on and moving up.
So here's to moving up, to wherever up may be.