Lilly Johnson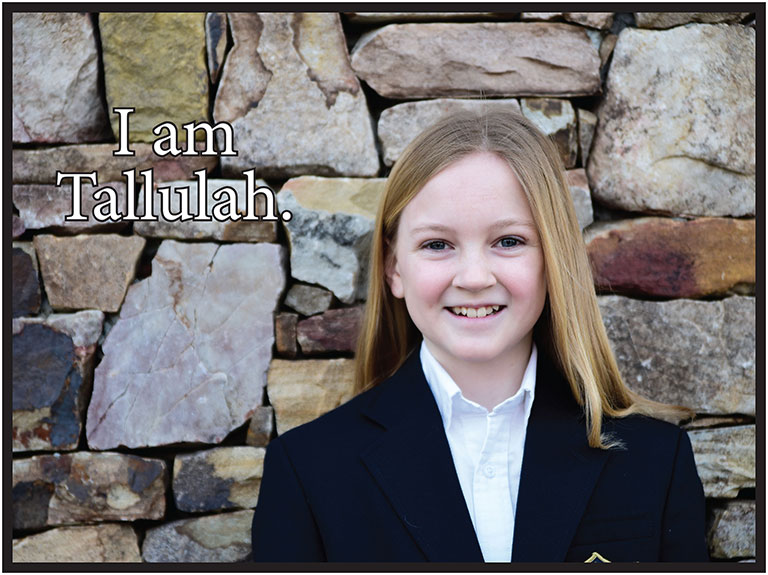 Challenging, fun, academic, amazing, caring, special, safe, encouraging, awesome teachers and unique opportunities. These are the words I use in describing Tallulah Falls School. I like TFS because I have nice friends and caring teachers. It is good to be smart and everyone pushes each other to do better. The school is welcoming, our classes are modern and I like having my own laptop.
My academic experience has been challenging and interesting. I have worked hard in the 6th grade and earned a spot on the Presidential Scholar list. The school honors you with a fun night to recognize your good grades. I enjoy learning in different ways like going to the outdoor classroom and trips to the Tallulah Gorge. I like the classes being small and my classmates having a desire to learn. I also like switching classes and the way teachers are preparing us for the upper school.
I feel good when my teachers and my peers know me and are interested in who I am. The school is always filled with joy and spirit. At Tallulah Falls School, I feel confident to try new things and I feel like I fit in with different groups. I feel trusted with freedom we are given.
I am so glad my parents and I made the decision to attend school here. It is an honor to be here and I know everything I do is preparing for my future. I am happy to be a Tallulah Falls student and part of the "Tribe" family.