News & Announcements
Themed meet a hit with middle school runners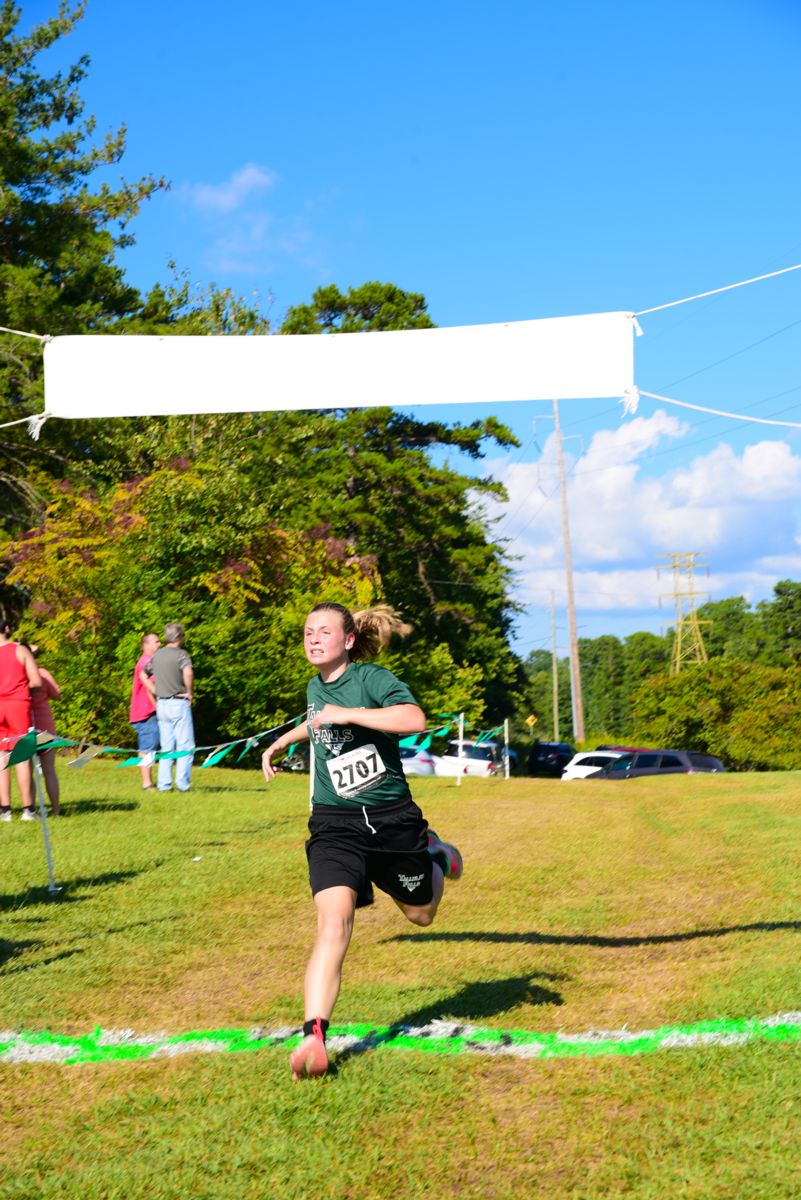 TFS sixth grader Carol Kate Dunlap
of Lakemont ran her season best at
the Cookies 'n Quotes meet on Sept. 13.
Tallulah Falls School's 12th annual Cookies 'n Quotes Cross Country Festival highlighted the very essence of GREAT, according to Athletic Director Scott Neal.
Fifty middle school girls and boys from three schools ran together September 13 on the unique 3K TFS farm course, then received a trio of home baked cookies and three diverse quotes to ponder, Neal said.
"The youthful exuberance returned after the humid race when the still growing harriers received their special bag and munched on food provided by the TFS dining services," Neal said.
TFS varsity cross country team leader Sunni Brett coordinated the baking of cookies, quotes, awards, volunteers and ceremony, he said.
"It is truly an incredible undertaking that she performed impressively," he said.
In addition to Brett's leadership, many school and community volunteers contributed to stage the event.
"We appreciate Tallulah Point Overlook annually donating a T-shirt to the winner in each category. This type of event cannot happen without the kind support of so many people in our TFS community," he said.
The TFS middle school boys won the meet with 24 points while the TFS girls placed second with 49 points.
Sixth grader Emma Jackson of Clayton, sixth grader Kate Trotter of Demorest, sixth grader Carol Kate Dunlap of Lakemont and all but three boys ran a 3K season best, Neal said. Seven of the top 10 boys were from TFS.
"Our spunky 'Lil Indians were GREAT hosts and competitors on a humid, adrenalin-laden afternoon," Neal said.
Full meet results can be found here: http://ga.milesplit.com/meets/243905/results#.V9l4DfkrJD9