News & Announcements
TFS middle school releases names of Academic Aces for Fall Semester 2016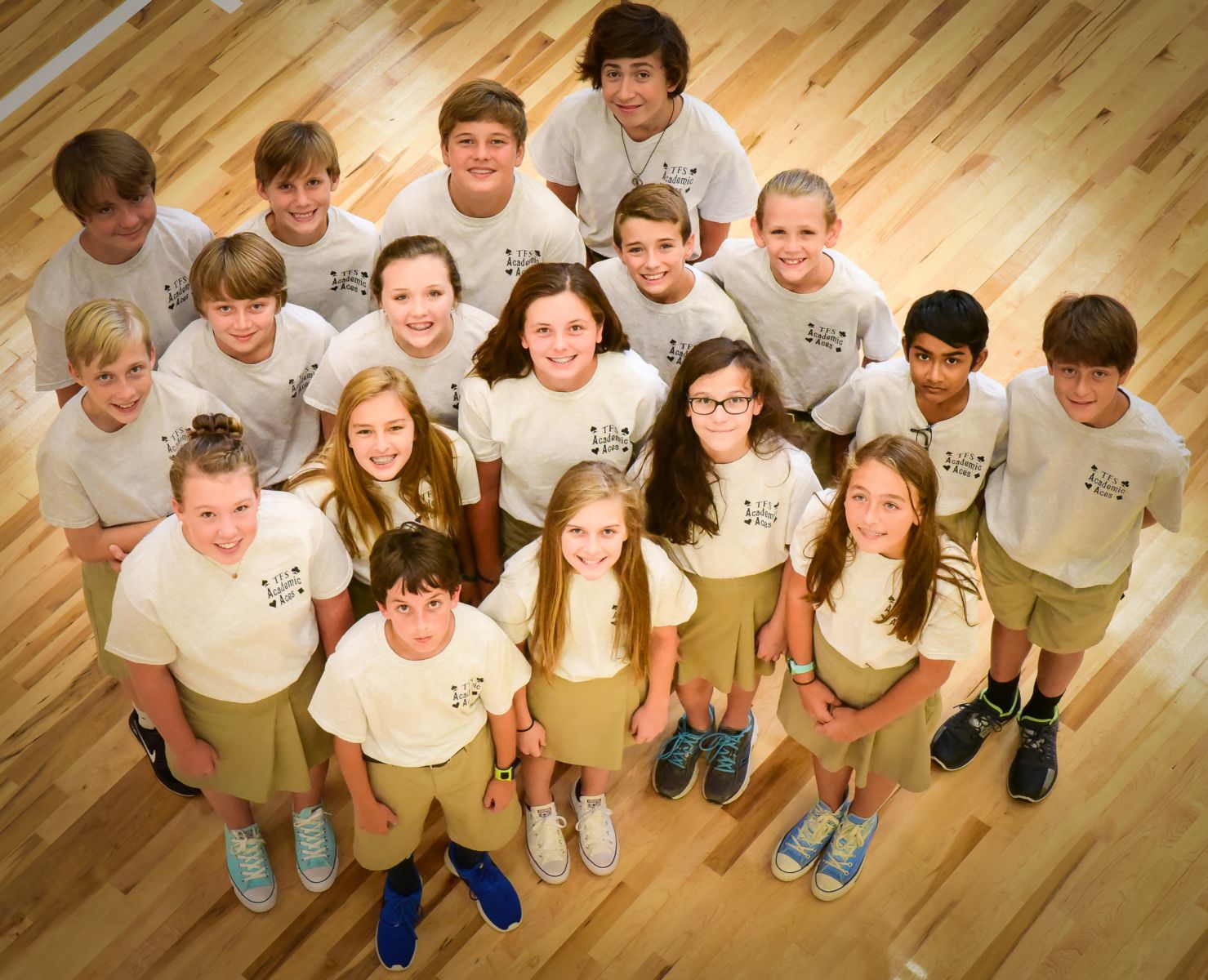 Academic Aces have been named for the first semester at the Tallulah Falls School middle school.
This high-achieving group of students, representing the top students in seventh and eighth grade, are listed below. For the seventh grade, Academic Aces are: Nafis Rahman, Kylar Clouatre, Reagan Brode, Luke Atwood, Emily Church, Tyler Popham, Ava Wehrstein and Charlie Cody. For the eighth grade, Academic Aces are: Baylee MacBeth, Brinson Hall, Eli Sims, Caroline Turpin, Gigi Welch, Maggie Jackson, Caleb Carter, Jack Greene, Hagan Eubank and Collin Kelly.
The first semester Academic Aces were announced in August. This list is based on grade point averages from the second semester of the previous school year. The second semester Academic Aces will be announced in January, with the list based on grade point averages from the first semester. If a numerical tie occurs in any grade, it will be permissible to allow another student to join the group.
To qualify for Academic Aces, the students must have attended TFS the previous semester.
Academic Aces will receive a lapel pin at a class meeting. Students will receive a lapel torch pin and an Aces T-shirt for the first time they enter Academic Aces. For each subsequent semester they achieve Academic Aces, students will receive a lapel bar. Students have the possibility of receiving one lapel torch pin and three lapel bars during their middle school career. The pins may be worn on the lapel of their blazers.
If students are a member of the Academic Aces for four semesters, they will receive a special recognition at the eighth grade awards assembly/graduation.