News & Announcements
Boarding students experience 'Mystery Monday'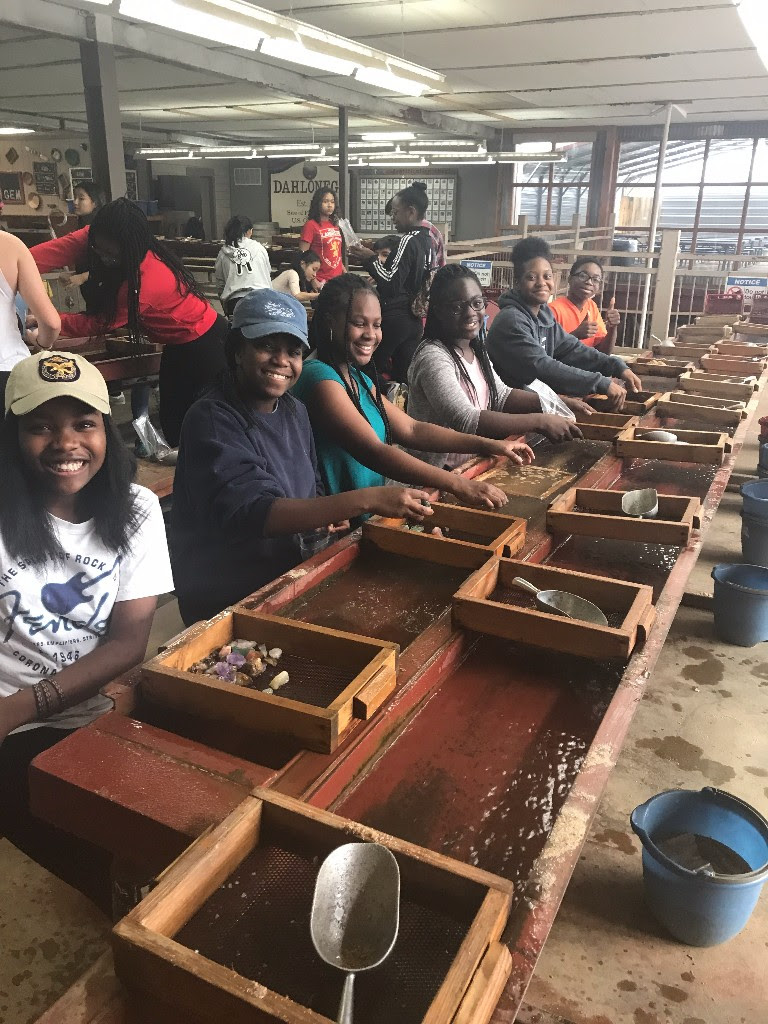 By: Jordan West, dorm counselor

Tallulah Falls School offered boarding students an opportunity to join a Mystery Monday trip in November, and a brave group of 39 students decided to take the plunge and sign up for a day of unknown adventure. Jimmy Franklin, Dean of Students, kept the day's activities top secret until the group reached their first destination.
The TFS bus arrived at Consolidated Gold Mine in Dahlonega and the students, following a miner tour guide, descended 200 feet underground into the mine. As the tour guide shared about the lives of miners more than 100 years ago, the students were able to test out some of the equipment and encountered a few moments of the same total darkness miners would have experienced without their lights.
The group ascended back to ground level and had the chance to mine for gems on their own. Each student panned through sand to collect a unique variety of gemstones to take home. After a quick stop in the gift shop, the students boarded the bus for the next leg of their adventure – lunch.
The Mystery Monday crew, ravenous from a morning of mining, enjoyed hibachi and sushi for lunch, followed by a trip for ice cream to Mountain Fresh Creamery in Clermont. The students got to check out the Mountain Fresh Creamery store to see all of the fresh milk, cheese, and more thanks to MFC's cows, located right on the property.
After a day that ended with full bellies and pockets laden with gems, the students learned that the risk of signing up for a day of mysterious adventures is often worth the reward.