News & Announcements
TFS names new head volleyball coach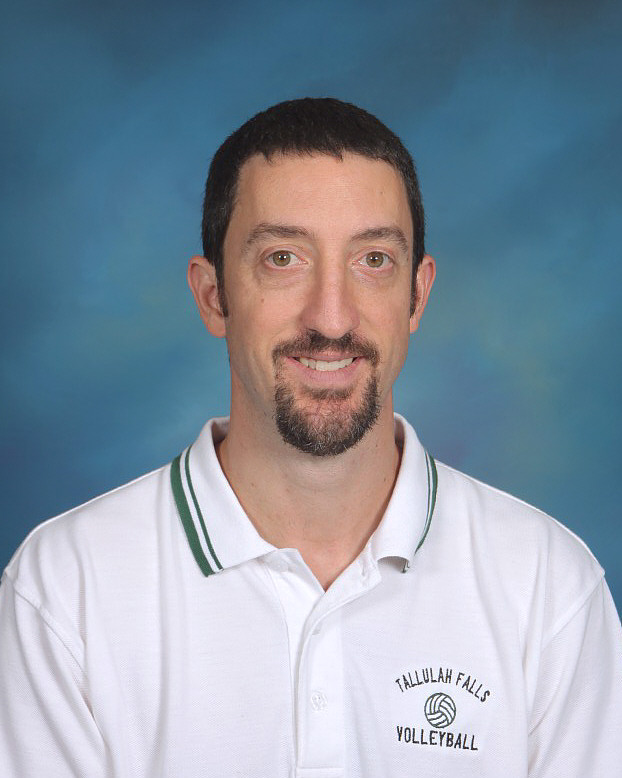 The varsity girls' volleyball team at Tallulah Falls School will welcome a new head coach for the 2018-19 season.
Matt Heyl, currently serving as an upper school math teacher, will lead the Lady Indians during spring and summer workouts, camp experiences and into the fall season.
Heyl has been with TFS for nine years and coaching volleyball for 23 years.
"I am grateful and honored to have been given this position," Heyl said. "I look forward to a very successful future for this program."
According to Athletic Director Scott Neal, Heyl has coached at many different levels including elementary through high school camps, middle school, high school, men's college club and Men's Division II in Sweden. Heyl has also played for 27 years, with much of his success in beach volleyball. While in college he qualified for a professional beach tour along the east coast. As an indoor player in Florida, his team was No. 1 twice and qualified for two national tournaments.
"Coach Heyl will bring a wealth of expertise, GREAT character and leadership to our girls' volleyball program," Neal said. "His encounters playing the game, coaching such a wide range of development, international experience and plans to develop seasons of significance strengthen his resolve to build upon the recent successes of coaches Allen and Cyndy Campbell and Brandy Corbett."
He has a passion for developing and bringing out the best in each individual that he coaches, Neal added.
"The girls' volleyball program continues to develop into one of the finest athletic programs at TFS," said President and Head of School Larry A. Peevy. "Under the leadership of Coach Heyl, it will continue to grow in prominence."
Heyl is a happy father to five children Corbin, 17; Luke, 15; Mia, 12; Rebecca, 10 and Emmanuel, 7.
Some of his passions are spending time with his kids, playing sports and working with student-athletes.