News & Announcements
TFS middle school basketball team dominates at camp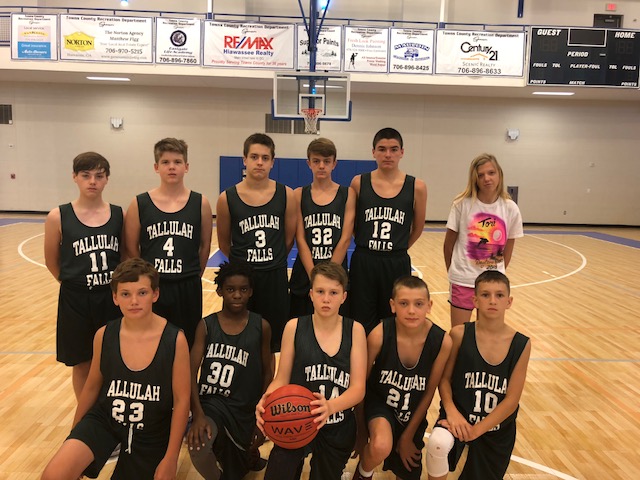 The Tallulah Falls School middle school basketball ball started summer conditioning at the Mountain Madness Basketball Camp held in Young Harris.

According to coach Tom Tilley, 12 teams were invited to play with middle school teams from North Carolina and Georgia. Each team played a series of 40-minute games over two days, averaging six games a day. The TFS Boys finished 5-1.
"The boys dominated, using togetherness, intensity and a physical man-to-man defense," Tilley said. "I am very proud of our effort."
Teams traveled from Robbinsville, Andrews and Murphy in North Carolina and from Fannin and Towns counties in Georgia.
Shown, front row, from left, are Jackson Carlan of Baldwin, K.C. Respress of Cornelia, Lincoln Hall of Mt. Airy, Teryk Tilley of Tallulah Falls and Dan Griswold of Demorest; back row, from left, Hutson Eller of Clarkesville, Will Seaman of Tallulah Falls, Nelson Wilkinson of Cleveland, Colton Hicks of Clarkesville, Sumner Cope of Mt. Airy and manager Tori Tilley of Tallulah Falls.
Photo courtesy of Tallulah Falls School.