News & Announcements
Learning to find their way
Sixth-grade World Geography students at Tallulah Falls School were all over the map recently – literally.
TFS Director of Communications Brian Boyd spoke to Amanda Rogers' class about the many types of maps and the wealth of useful and practical information that students can glean from them.
Boyd, who publishes a line of local interest hiking and historical guides, produces the maps that are included in his books and has produced a number of TFS campus maps as well.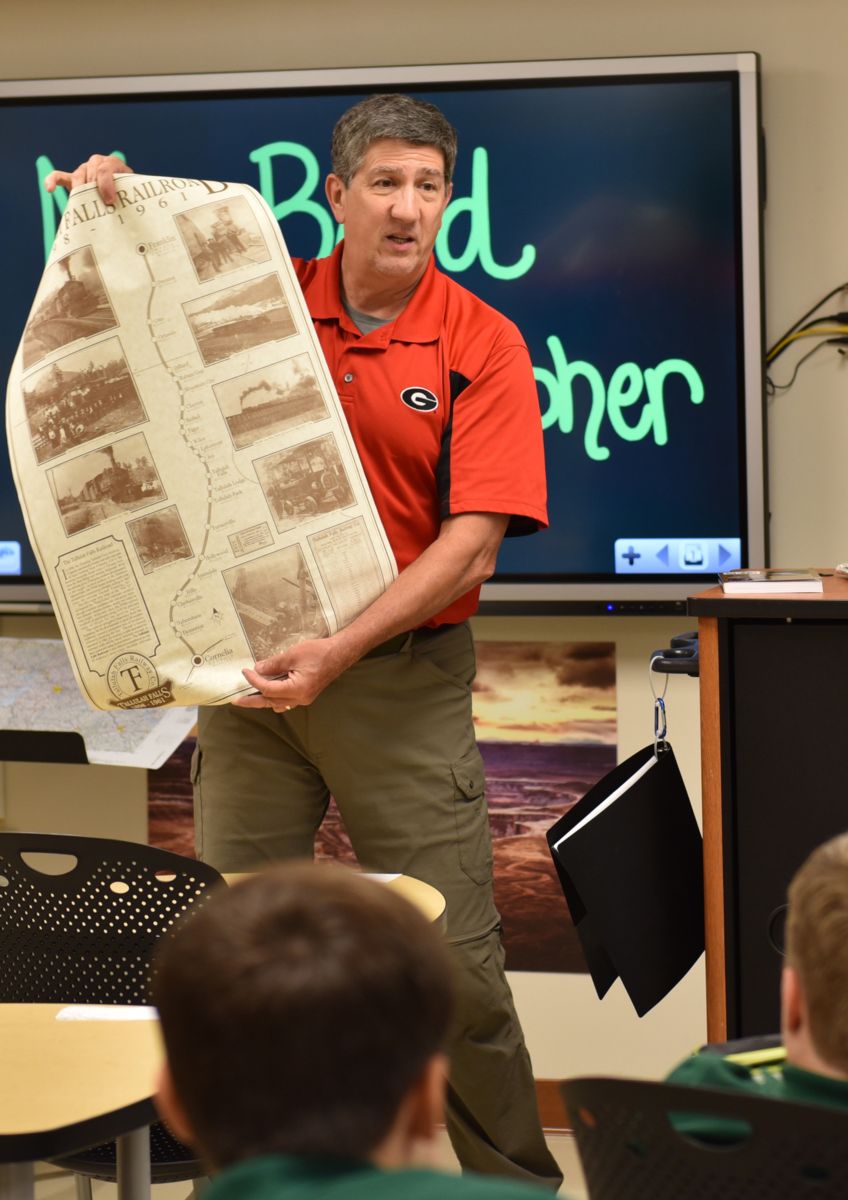 "The students enjoyed listening to Mr. Boyd and looking at the special purpose maps he brought in," Rogers said. "The maps he created for his waterfall and hiking trail books were also of great interest."
Boyd spoke to the inquisitive sixth graders about the wide range of maps they will encounter throughout life and encouraged students to fully develop their map-reading skills.
He brought a collection of maps for the presentation and students were able to examine maps ranging from simple line-drawn maps, road and highway maps, topographical maps, recreational maps to large world and political maps. He encouraged the students to become expert map-readers so they would not be solely dependent upon electronic devices for navigation when traveling.
---
Photos courtesy of Tallulah Falls School
Tallulah Falls School Director of Communications Brian Boyd spoke to sixth-grade world geography students about the importance of map reading on Aug. 31.