News & Announcements
TFS middle school tennis team visits Magnolia Hills Retirement Home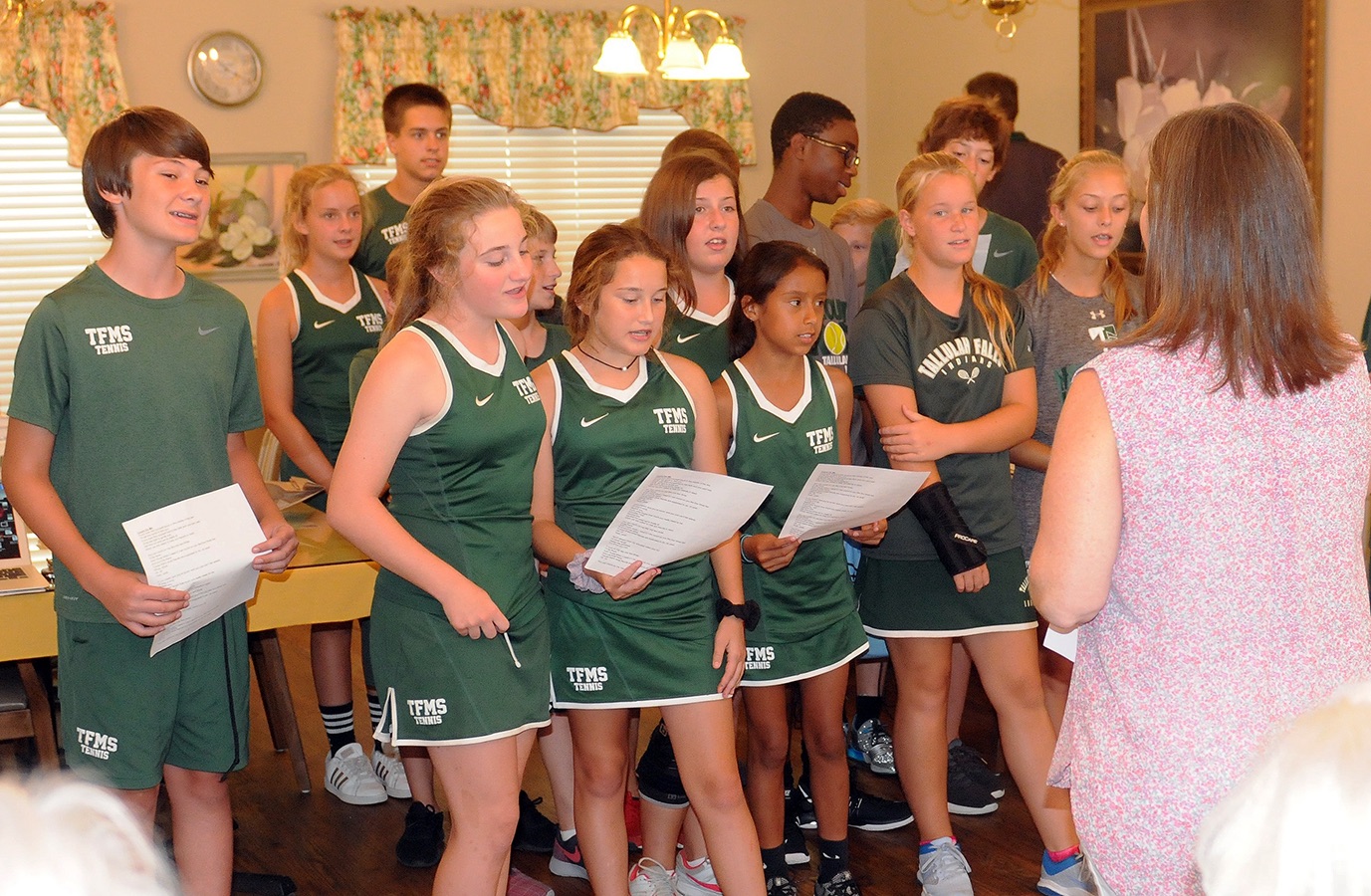 Members of the TFS middle school tennis team lifted the hearts of residents at the Magnolia Hills Retirement Home recently.
The team visited the Demorest facility and serenaded the seniors with three songs, "Amazing Grace," "Count on Me," and "My Country, Tis of Thee." The musical performance was under the direction of middle school music teacher Memrie Cox.
In addition, the student-athletes delivered bags of homemade cookies to the excited residents. The players decorated the bags and personalized them with each resident's name. The bags were then distributed to the appreciative group.
"Each of our players was eager to do their part," said tennis coach Lisa Wilcox. "Whether singing or giving out treats, all of our kids had a very good time with the residents. It was a day I will never forget as a coach witnessing the special bond between our youth and the older residents."
---
Brian Boyd/Tallulah Falls School
Music teacher Memrie Cox leads the middle school tennis team in a rendition of "Amazing Grace."