News & Announcements
TFS Spring Sports Spotlights for Week of April 27
Tallulah Falls School continues its spotlight on our spring athletes, who due to the global pandemic, saw their respective seasons end abruptly. For the week of April 27-May 1, we recognize 12 student-athletes, including four seniors.
SENIOR SPOTLIGHTS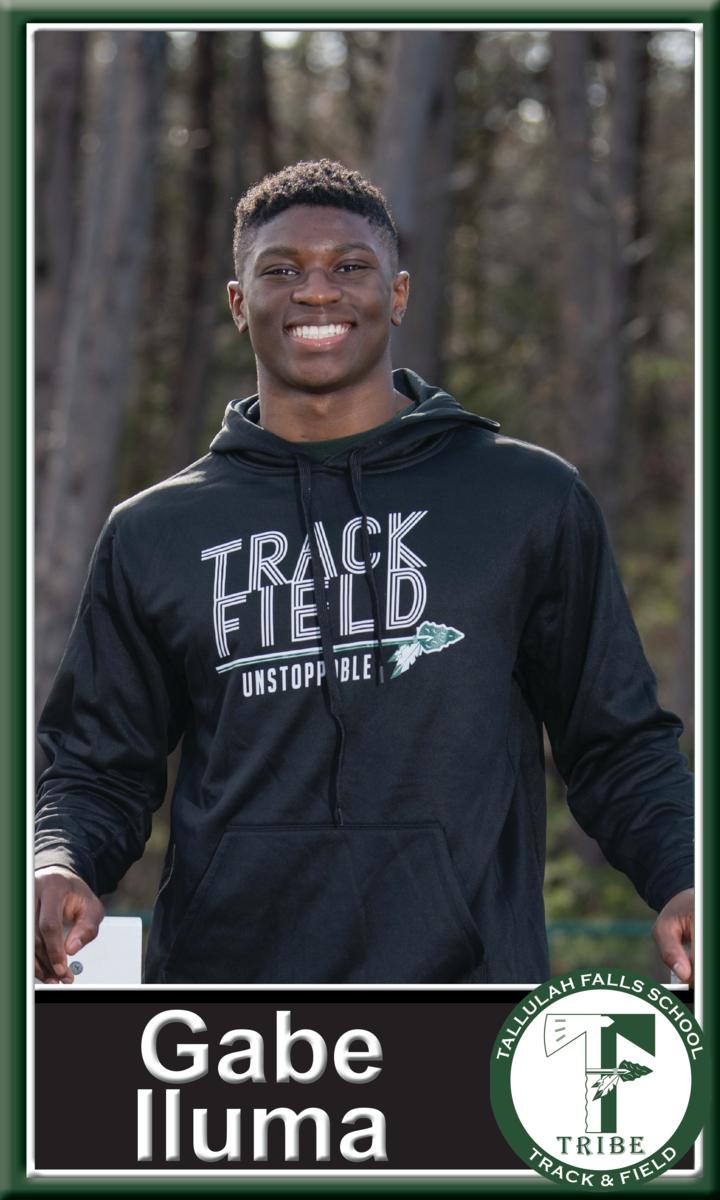 Gabe Iluma
Varsity Track & Field
After helping his team finish seventh – the highest place ever for TFS boys – at the state swim championships in early February, senior Gabe Iluma of Nigeria instantly jumped all in to help the team with communication, leadership, performance role modeling, and a clear vision of the Tribe state of mind theme. He finished the shortened season with the No. 2 ranked pole vault (12' 0) in Class A - Private. Gabe was on track to vault very high this year; he had just begun using a new transition pole to enhance his mechanical strengths. He has even kept in regular communication with the six-time national champion and 2017 world pole vault champion, Sam Kendricks. Though we will never know what could have been, Gabe is undeterred while heading to Stanford University to explore the numerous avenues toward his passion to change the world with practical solutions to tough problems.
– Coach Scott Neal
Davis Jennings
Varsity Baseball
Senior Davis Jennings of Clarkesville is a four-year starter for the Indian baseball program. Davis has either been at short or second or on the mound every defensive inning of his high school baseball career. As for the offensive innings he has been our leadoff hitter for most of them which mean he has been charged with the task of getting on base any way that he can. The Indian baseball program has improved tremendously over the four years that Davis has been a part of the program. As a starting shortstop and leadoff hitter for most of those years he has certainly done his part. We are proud he will be continuing his baseball career at Brevard College.
– Coach Mark Wilcox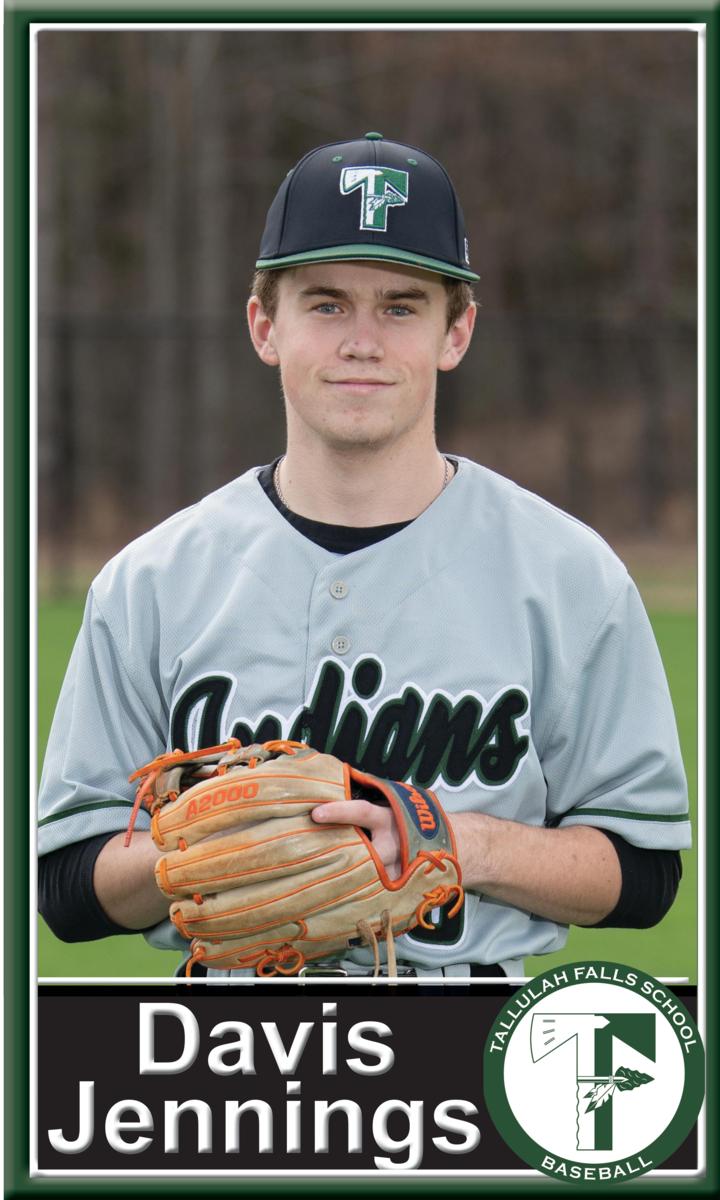 ---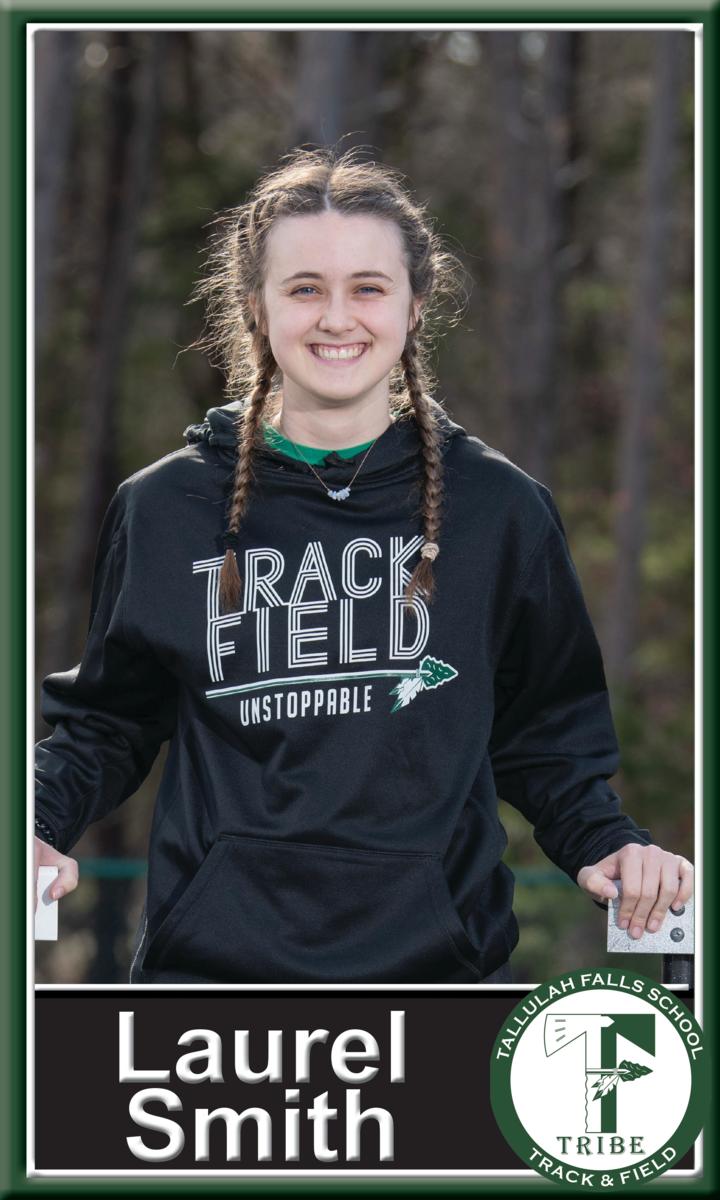 Laurel Smith
Varsity Track & Field
Senior Laurel Smith of Clayton is that team member everyone remembers because she makes them feel necessary, not just welcome. Whether running cross country, the 800m or her favorite – the 4x4 relay – in which her passion for team togetherness shines, Laurel extracts from her down-to-earth, mountain roots to emulate poise, purpose, and persistence. An avid outdoor enthusiast, she is comfortable fishing by herself or in the throngs of others, celebrating what matters most to them. Laurel ran her fastest 4x4 relay split at the state championship last season to help the team cut off five seconds while placing sixth to earn the third-best mark in TFS history. Whether being a team leader for a variety of team projects and bonding opportunities or the balanced outlook she brings to the squad, Laurel Smith will be missed as she goes on to impact others throughout her life.
– Coach Scott Neal
Marshall Williams
Bass Fishing
Senior Marshall Williams of Toccoa was a founding member of the TFS bass fishing team, the area's first-ever sanctioned high school bass fishing team.
A competitive angler since age 10, Marshall decided early he was going to earn a scholarship to fish in college.
On the journey toward reaching his goals, Marshall has displayed ever-improving skills and abilities. While competing regularly against approximately 200 teams in this rapidly growing sport, he has finished ranked in the top 10 and top 20 three times. He was on his way with teammate Thomas Harris to what appeared to be a top 15 finish in Georgia before the season was canceled. He has now qualified and competed in three state championships and is awaiting a decision on whether the fourth state championship will take place or not due to the pandemic.
On May 7, 2019, Marshall signed with the NCAA Emmanuel College Lions. As an Emmanuel College team member, he will be competing in the FLW Yeti College Series and the B.A.S.S. Carhartt Series. As this young man continues his fishing passion in college, we all are excited to see where it takes him in life.
– Coach Russell Williams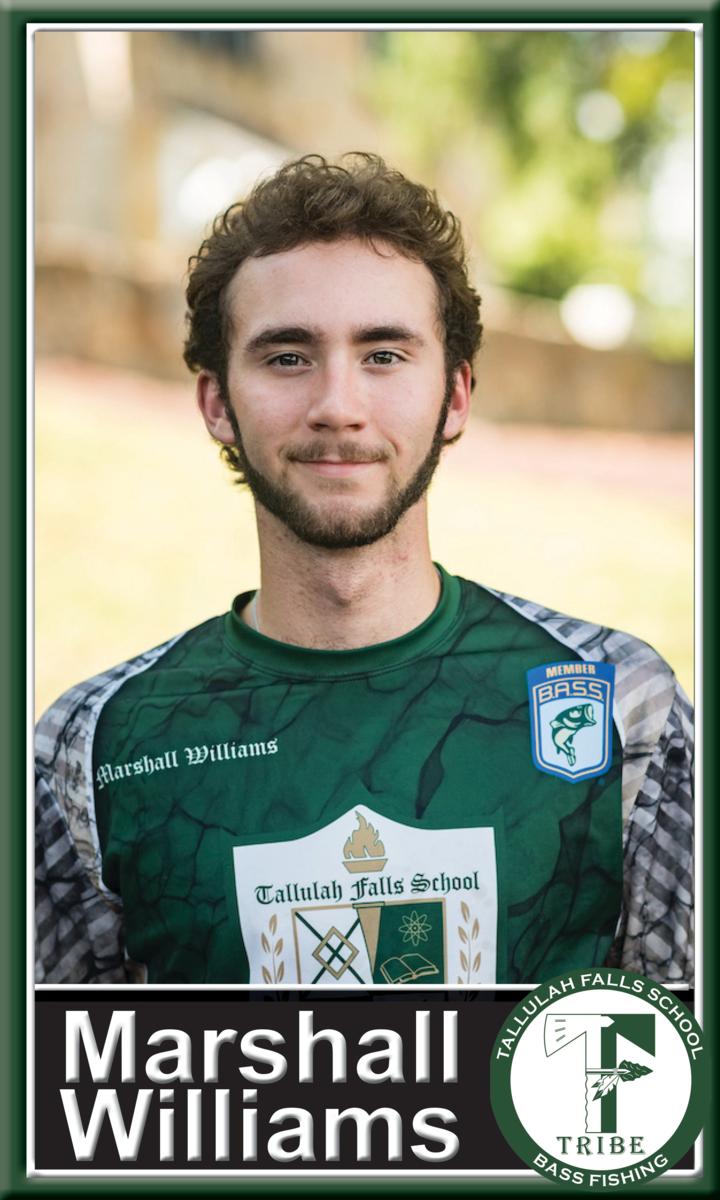 ---
NON-SENIOR SPOTLIGHTS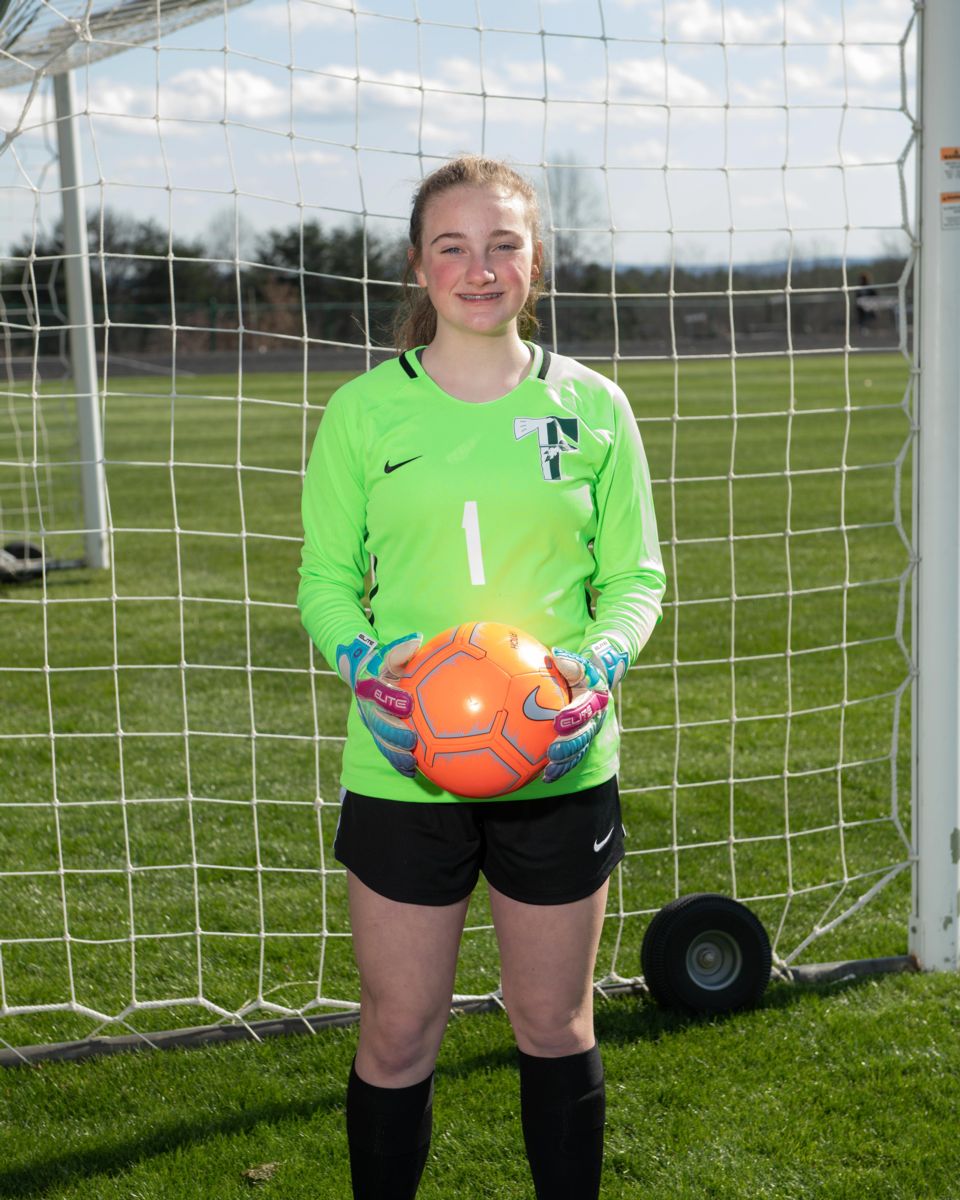 Kyndal Anderson
MS Soccer
Eighth-grader Kyndal Anderson of Mt. Airy has played a vital role within the middle school soccer program. Kyndal is a tenacious competitor in basketball and soccer. She was tapped to play goalkeeper in 2018 and gladly accepted. She proved to be an amazing addition to the sport that was relatively new to her. She trained specifically for a goalkeeper and was the first and last one on the field. She attended extra training and was coachable in her new role. Her work ethic and willingness to put her team before herself made Kyndal a standout player that attracted the attention of all who watched her. As a captain and leader, she showed a sense of fearlessness that earned her teammates and coaches' respect. Varsity will benefit hugely from her ability to intimidate opposing scorers with her determination and solid nerve. Kyndal is a true example of what TFS GREATness is all about!
– Coach Laura Higbie
Eli Damron
MS Track & Field
Eighth-grader Eli Damron of Tiger competed in soccer, basketball, and track & field, where he is a sprinter, jumper – the long jump is his favorite event – and relay team member. Eli brings a unique mindset to the team. In addition to understanding the role of athletics in general, his distinct maturity stems from overcoming adversity. He appreciates what challenges provide. His motivational quote: "If you have never failed, you have never tried" drives him to push past mental and physical comfort zones, develop stronger relationships, and be a role model of stability and hope.
– Coach Scott Neal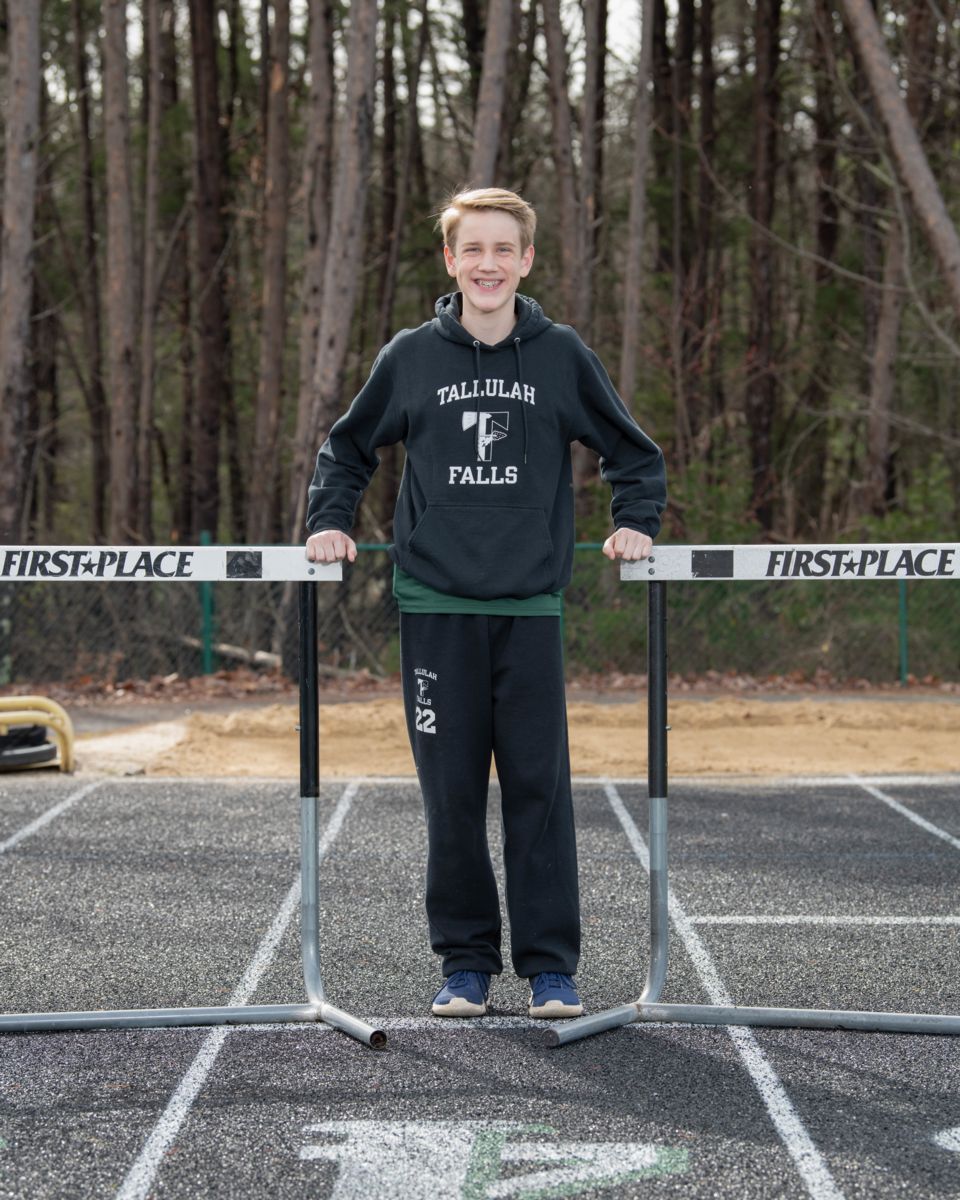 ---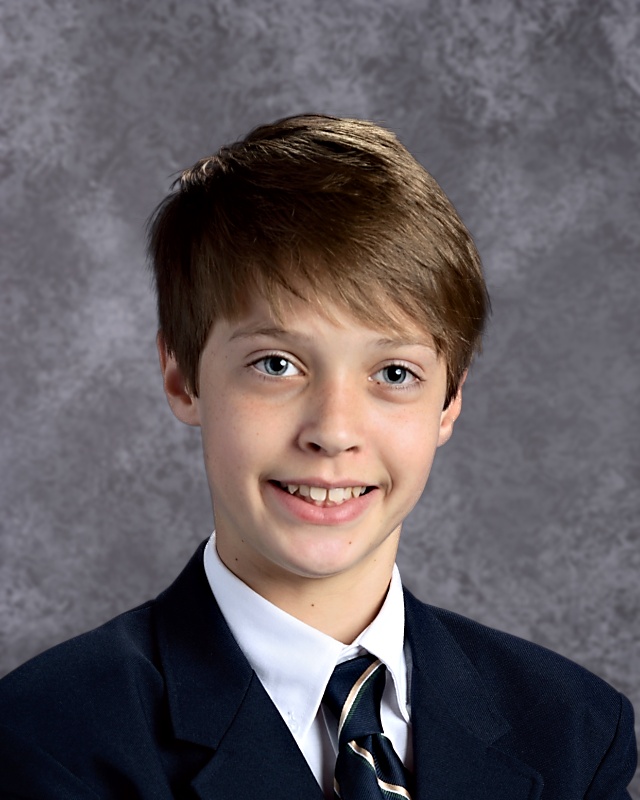 Wyatt Dorsey
MS Baseball
Sixth-grader Wyatt Dorsey of Cleveland started on the mound for TFS in the game against Veritas School. He got us off to a solid start and contributed on the offensive end as well. He knows the game well and works hard. On the first day of practice, during batting practice, he requested faster pitches.
– Assistant Coach Michael Weidner
Mallory Higgins
MS Golf
Seventh-grader Mallory Higgins of Cornelia- a two-sport athlete (cross country and golf) is a stand-out student-athlete. During a win against East Jackson, Mallory secured several pars and performed well. Mallory's strength lies in her ability to hit accurate approach shots on the green. What stands out most about Mallory is her ambition and drive to succeed. She is enthusiastic about the game and continually encourages her teammates. Mallory is a leader who displays GREAT character both on and off the course.
– Coach Hannah Wall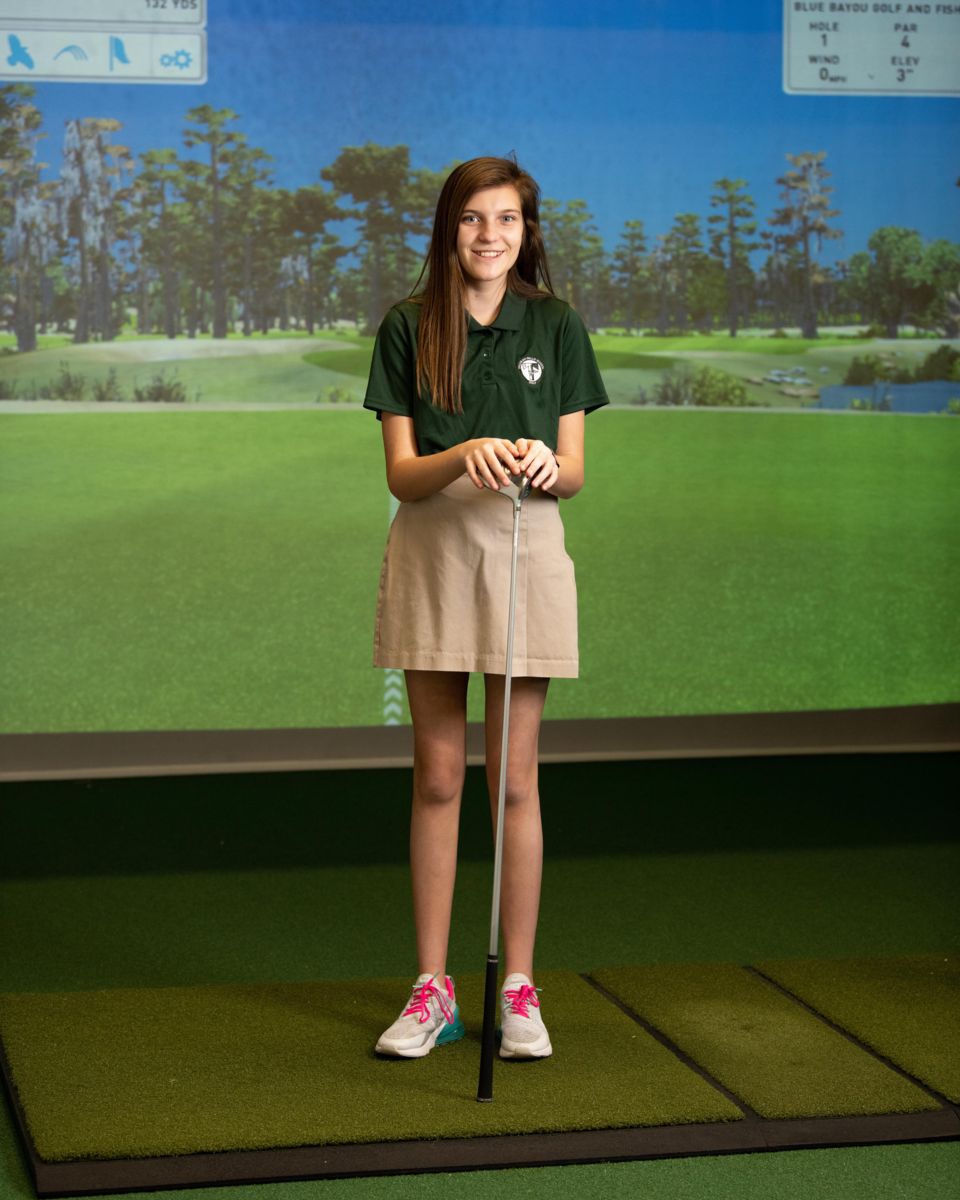 ---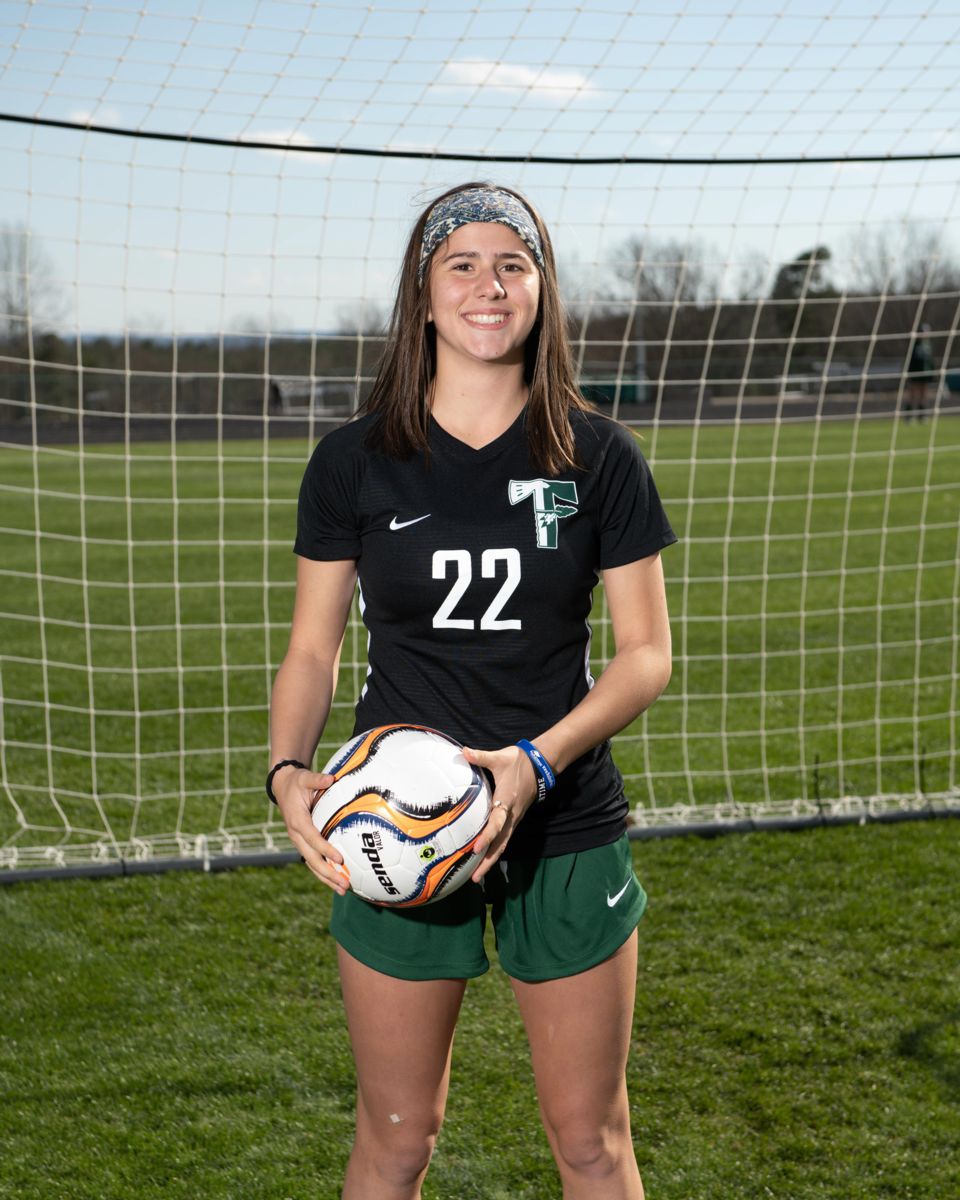 Honora Kahwach
Varsity Soccer
Sophomore Honora Kahwach of Cleveland is now playing in her second year at the varsity level. Honora brings a significant skillset and insatiable desire to see her team find success. Whether helping out with the middle school teams during the summer, training in the offseason, or helping her ECNL team, Atlanta Fire United, find success, Honora searches for challenges to conquer and encourages others to follow her lead. Her strict academic and physical discipline, jovial spirit with family, friends, and teammates, and unending helpfulness to her coaches and younger players makes Honora an easy selection for this week's spotlight.
– Coach Travis Mullis
Dani Prince
MS Track & Field
Eighth-grader Dani Prince of Demorest is new to TFS track & field, but won the 100m hurdles and placed second in the 300m barriers at the only meet. After running cross country, she used the winter to learn to hurdle, get strong in the weight room, focus on details, and strengthen tenacity. Dani asks pertinent questions, applies mechanical and movement concepts to functional skills, and has a disciplined work ethic. An intelligent life-long learner, positive teammate, and good decision-maker who can filter the superfluous and extract what will help her and her team be successful, Dani is a role model of a GREAT athlete!
– Coach Scott Neal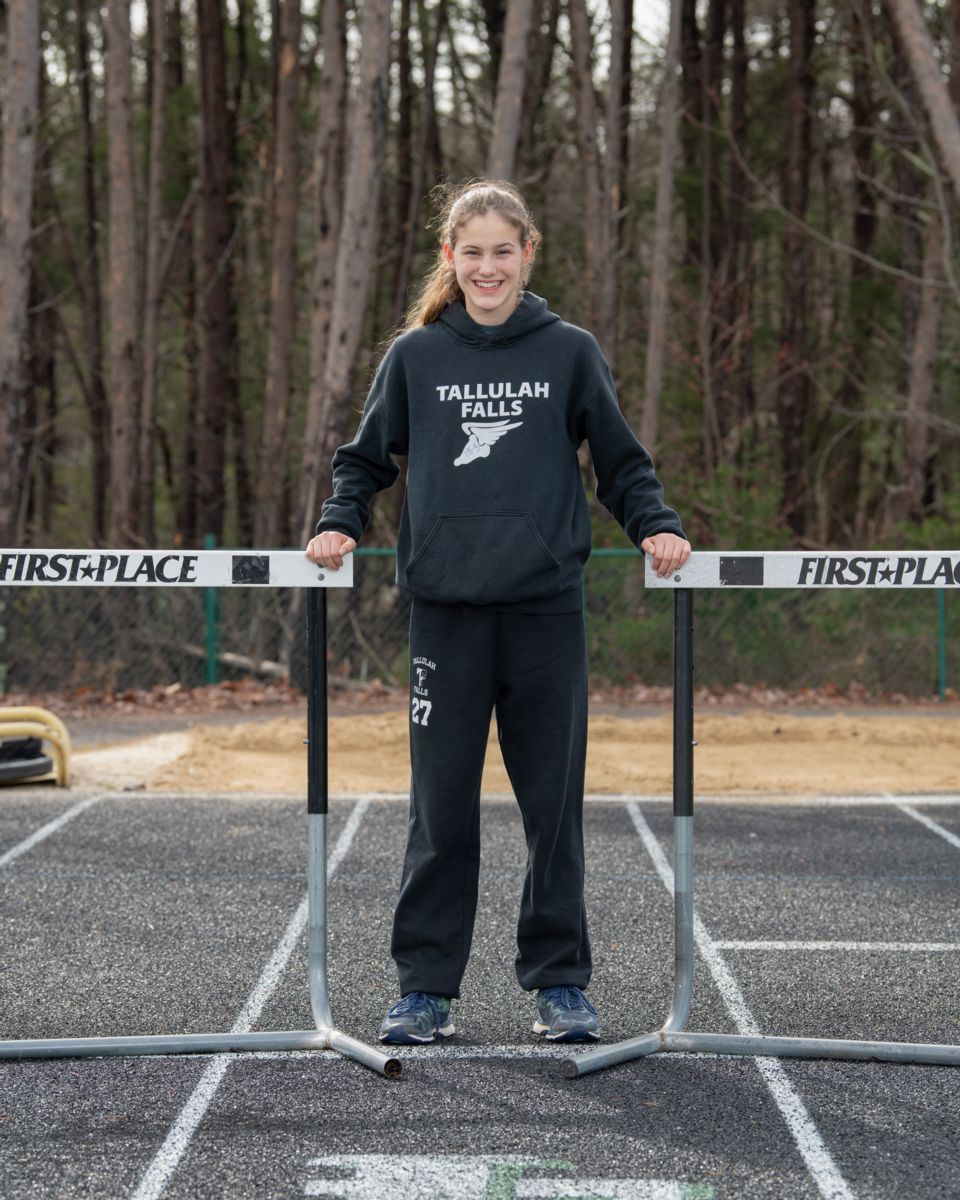 ---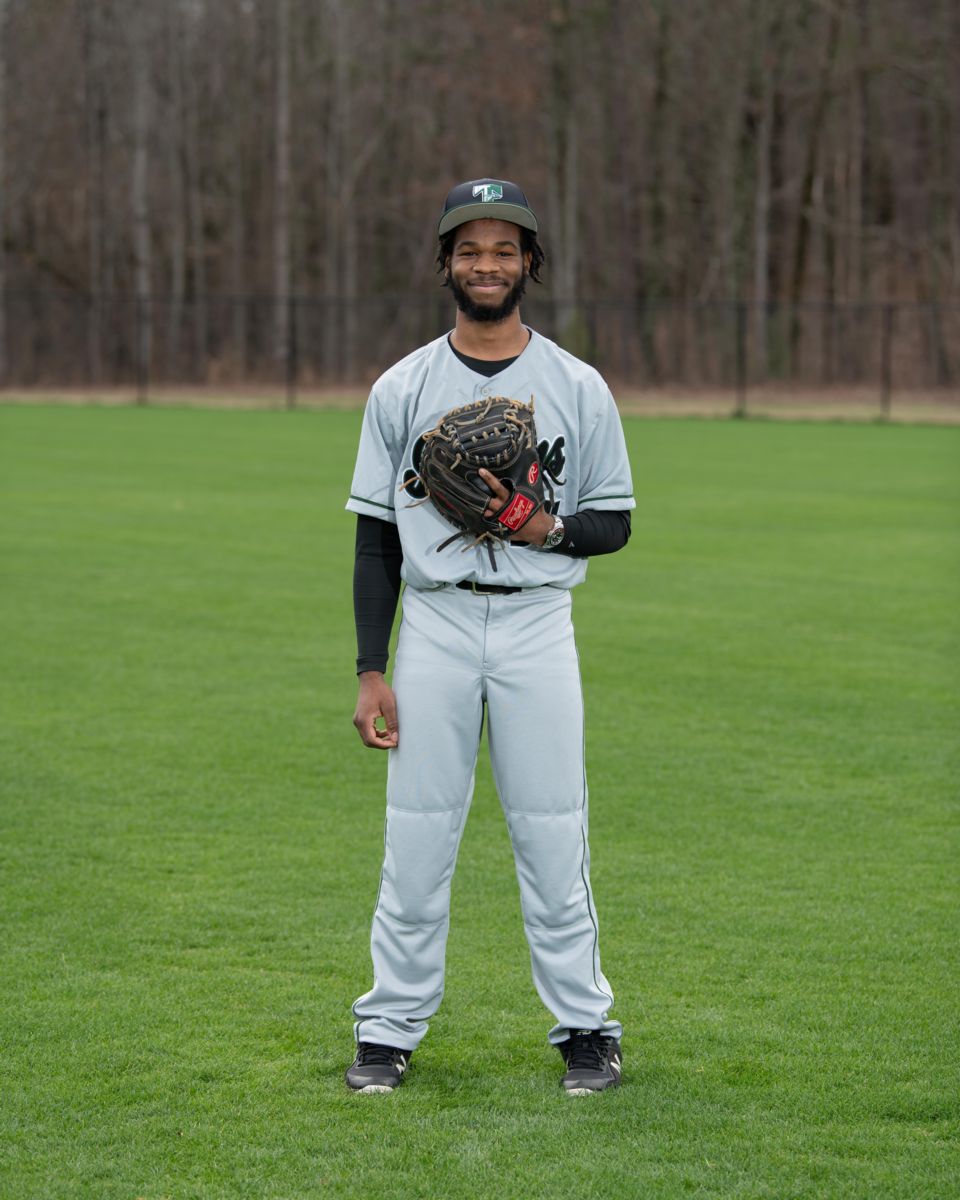 Trent Thomas
Varsity Baseball
Junior Trent Thomas of the Bahamas loves baseball. He is a student of the game who constantly seeks to improve in both the field and at the plate. He serves as a mentor to other players, especially the younger players from his home country of the Bahamas. Trent has been blessed with a natural athleticism yet he never rests on his laurels. He puts the extra time in at the batting cage and usually is one of the last players to leave.
Trent could play any position on the field. His primary position was the third base where he was the cornerstone for an improved, defensive infield. He was asked to step out of his comfort zone and pitch this year. He responded well by finishing with a 0.91 ERA while striking out 7 batters. A joy to coach, he continues to be a positive role model for other players and a steward of the game with his hard work, leadership, and enthusiasm which is best exemplified through his always present smile.
– Coach Dustin Rogers
Gisella Welch
Varsity Tennis
Junior Gisella Welch of Gainesville has experience and familiarity with the program. That, combined with her energetic spirit, are assets to the tennis team this year. She has been a member of the varsity tennis program for three years and brings confidence and an encouraging attitude to her teammates that creates a positive attitude to those around her. Gisella as co-captain to the Lady Indians, showed poise and maturity in every task asked of her. These qualities were admired by both her team and coaches. With the return of the mature and positive leadership of Gisella, the future looks bright for the Lady Indians.
– Coach Randy Morris