News & Announcements
TFS students master quilt making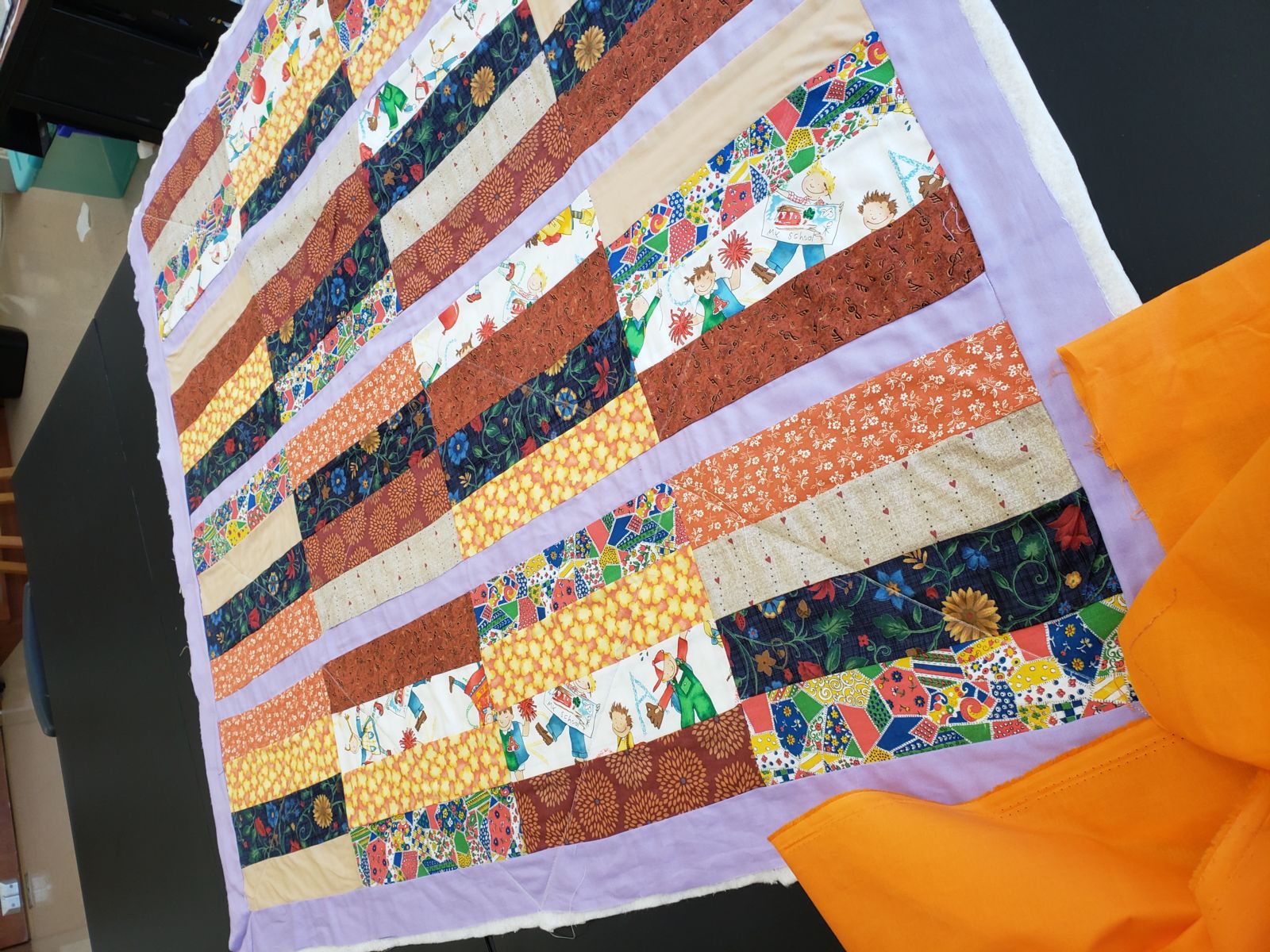 A traditional rural craft is making a creative return in middle school studio art class at Tallulah Falls School.
According to art teacher Cat Schappach, two seventh-graders – Elijah Hornsby and Delaney Johnson – proposed making quilts as their studio assignment.
"They worked at times together but mostly on their own," Schappach said.
"First they created templates and next cut all the individual pieces by hand."
Hornsby was the first to propose making a toddler-sized quilt for his cousin's first birthday.
The child's birthday was Oct. 31, so Hornsby used fall tones, Schappach said.
Johnson's quilt, a full-size blue and white quilt, was also created as a gift.
"I encourage my students to take risks and challenge the facilitator [Schappach], who never made a quilt either," Schappach said. "Making a quilt and textile design are steeped into our school's history, so it was such a touching achievement."
School counselor Elizabeth Kyle assisted with the quilt construction.