Athletics News
Indians of the Week for April 4-9
Tallulah Falls School coaches have selected four students as Indians of the Week for the week of April 4-9.
MIDDLE SCHOOL GIRL
Eighth grader Carrie Durand of Toccoa won the 800 meter event at the first Tri-State track & field meet of the season finishing in 3:05.1. She also placed third in the 1600 meters (7:05.9) and fourth in the discus (45' 5"). Middle school track & field coach Scott Neal said, "Carrie continues to train for success while being a positive and focused teammate."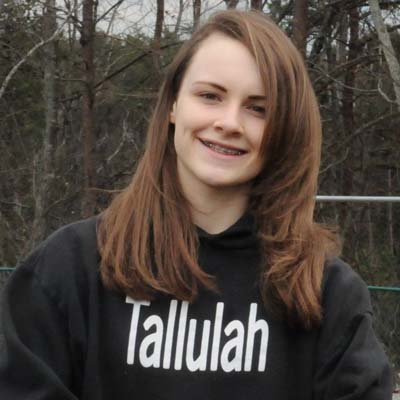 MIDDLE SCHOOL BOY
Seventh grader Simeon Respress of Cleveland won the long jump with a personal record 15' 7-3/4", placed second in the triple jump in his first time trying, and scored two points for third in the 100 meters to help the TFS boys win the first Tri-State conference meet of the season at Rabun Gap-Nacoochee School.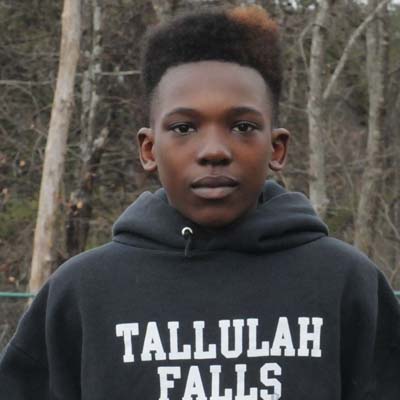 UPPER SCHOOL GIRL
Sophomore Reagan Bates of Clarkesville was selected as an Indian of the Week by varsity girls soccer coach Jane Shoemaker. Shoemaker said, "Reagan gives 110% all day and every day in the defense on our soccer team. She works hard and encourages others to do the same in a way that makes everyone feel like they are the most important player on the team. She is always positive and happy. Her character on and off the field exemplifies how we want all our players to be. She is always grateful when someone takes their time for her and she makes sure they know that she appreciates them."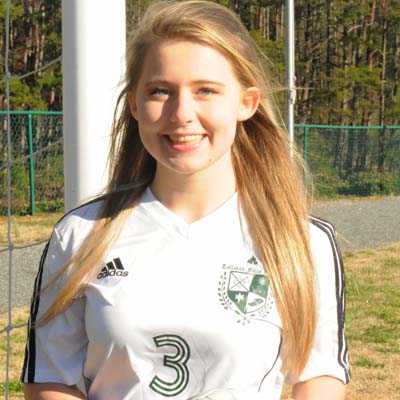 UPPER SCHOOL BOY
Freshman Patricio Casamitjana of Mexico was selected by varsity tennis coach Randy Morris as an Indian of the Week. Morris stated, "Patricio has been a solid number two singles player for us this year. He took on a talented number two from Athens Christian and won 6-2, 7-5. This capped a 5-0 victory for the team. He has worked to improve all areas of his game this season. As a ninth grader, he has had to compete against older and more experienced players and has come away with awesome results."
Patricio Casamitjana