Athletics News
TFS track & field athletes advance to State Sectionals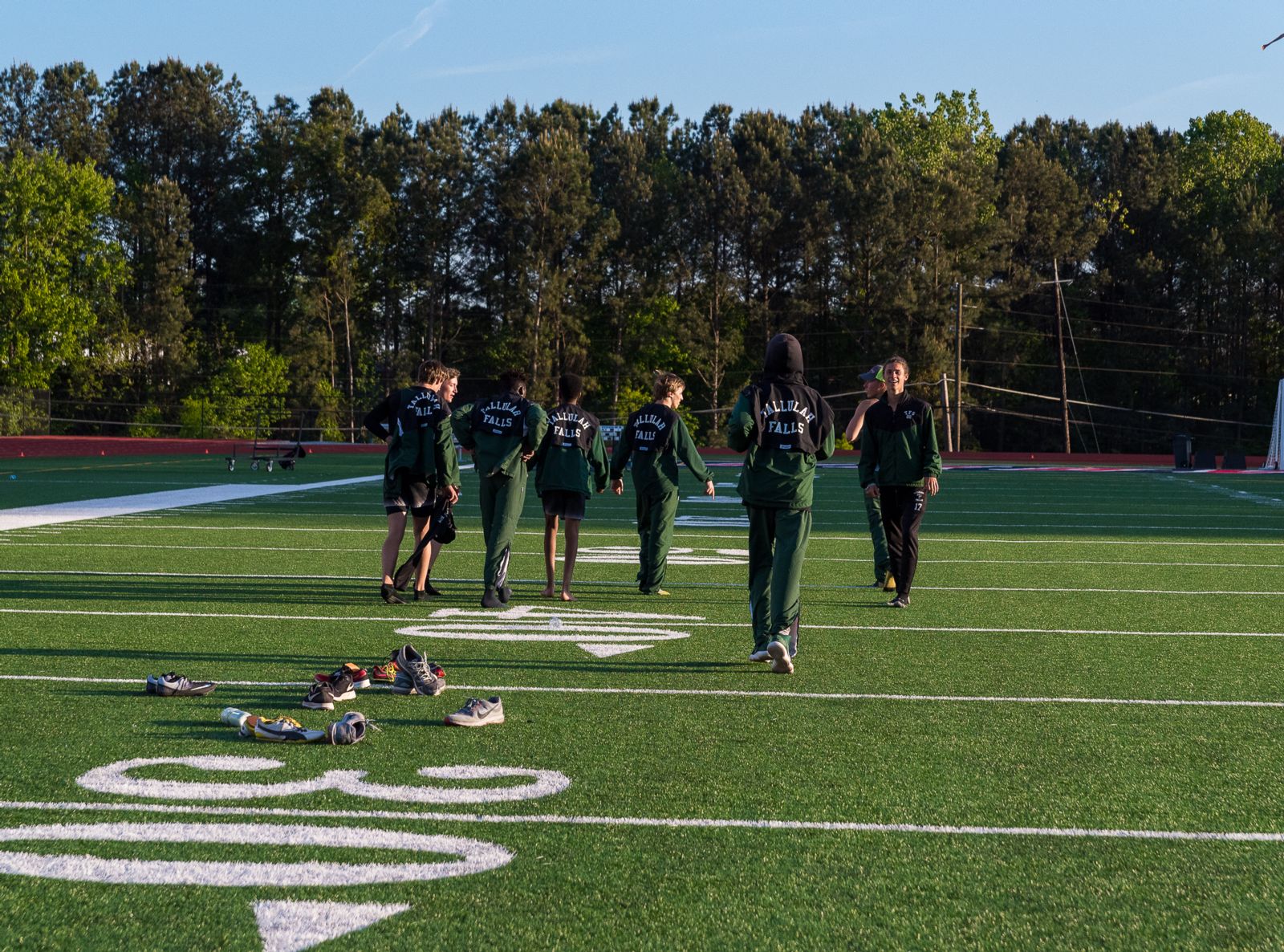 Top track and field performances by Tallulah Falls School varsity student-athletes at the Area 2 A-Private meet on April 19 translates into next-level competition at the completion of day one.
"The sun was out, the wind swirled, and TFS ran, jumped, and threw to State Sectionals (State Semi-Finals) and to the Area 2 A-Private finals," said Athletic Director and coach Scott Neal.
Junior Damali Danavall of Jonesboro (second in shot put and third in discus), senior Cindy Trusty of Mountain City (second in discus), junior Jenni Gallagher of Clarkesville (second in pole vault), senior Anna Davis of Clarkesville (fourth in long jump), and freshman Simeon Respress of Cleveland (third in high jump) all advance to Sectionals on April 28 at Landmark Christian where the top nine in field events will earn the right to compete at the State Championships at Berry College May 10-12.
In the only running final of the day one competition, seniors Perry Gresham of Clarkesville (eighth) and Sarah Catherine Fordham of Cornelia (eighth) both set personal records in the 1600m. Sophomore Chris Geiger of Sautee-Nacoochee placed seventh and junior Zac Smith of Clarkesville placed ninth (PR).
TFS female runners who made the finals for Saturday include sophomore Santy Dembele of Tampa, Florida (100m), Gresham (800m, season-best), Davis and junior Sydney Spivey of Demorest (100m hurdles and 300m hurdles), 4x100m relay (Spivey, Danavall, Dembele, Davis), and 4x400 relay (Spivey, Gresham, sophomore Reid Kafsky of Clarkesville, Davis).
TFS male runners who made the Saturday finals include junior Ajani McIntosh of Sylva, North Carolina (100m), junior Alfie Barnor of Kennesaw (100m, 200m PR), freshman Grey Bourlet of Tallulah Falls (110m and 300m hurdles), freshman Julian Gober of Clarkesville (110m hurdles), 4x100m relay (senior Jesse Gulle of Flowery Branch, Bourlet, Barnor, McIntosh), and 4x400 relay (junior Caleb Griffis of Martin, Gober, Geiger, Bourlet–season best by four seconds).
Day 1 Field Event finals and running preliminary results: http://ga.milesplit.com/meets/294447/results/582846/raw.