Athletics News
Precision rifle team aims for success in newly-created range area

Members of the Tallulah Falls School precision rifle team are now practicing on campus in a new dedicated range area.
Thanks to parents and team coaches Tim and Kerry Stamey, a dramatic transformation is now complete in an area formerly used for storage.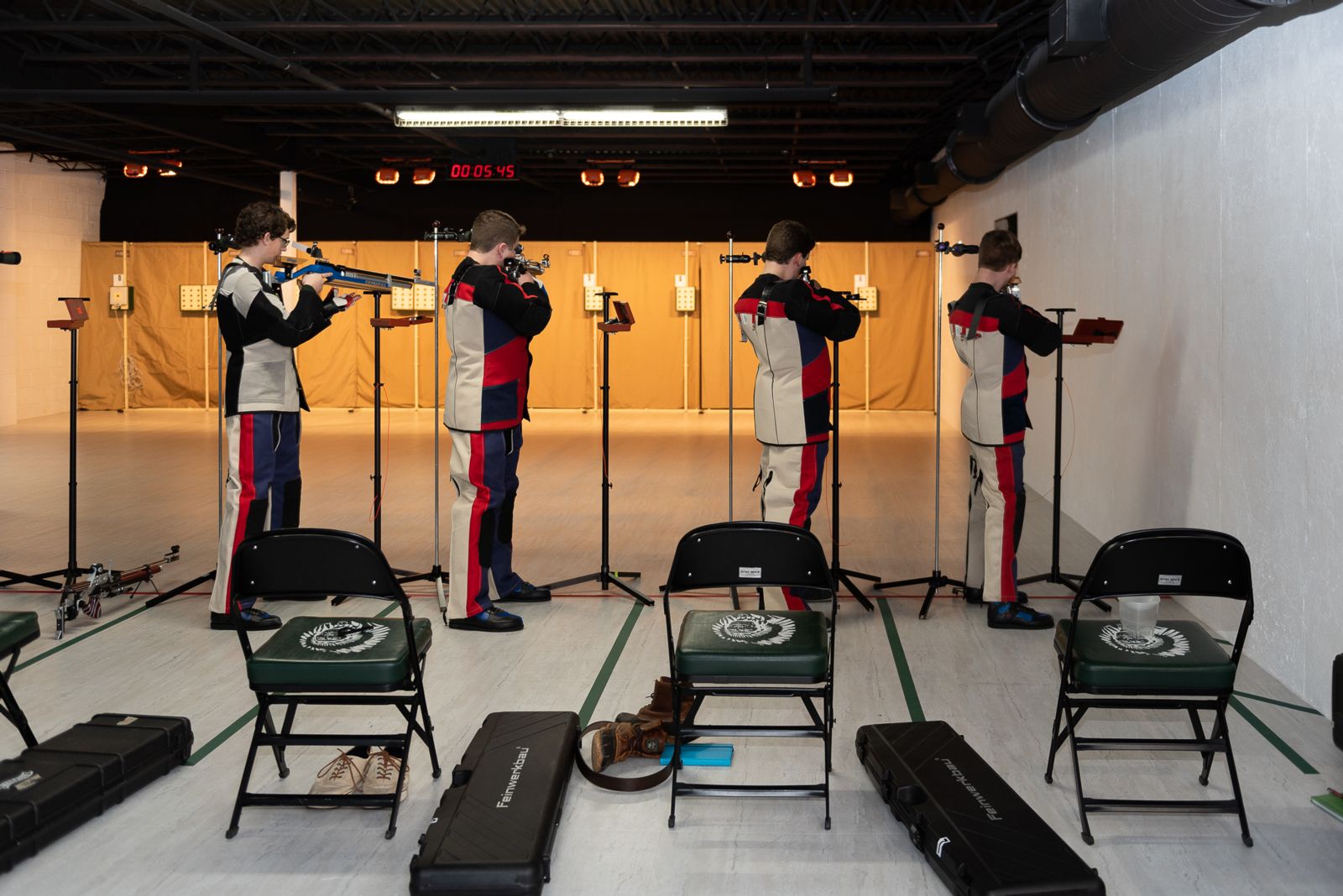 The hard-working pair was instrumental in launching the program last year when their daughter Samantha "Sam" Stamey arrived at TFS as a high school freshman.
The space features an eight-lane regulation range, laser sighting practice lane, secure storage, a locker room area, timer and spectator seating.
Tim Stamey coordinated with TFS Plant Services personnel to repurpose the storage area located on the first floor of Federation Hall, according to Plant Services Director Michael Rogers.
"By contributing their labor and expertise to this project, they saved the school thousands of dollars," Rogers said.
Tim Stamey said the team is starting competition season with eight shooters and he is eager to begin practicing in the space.
"We now have an air rifle range that rivals anything in the state. The athletes, especially returning ones from last year are so appreciative for a professional area to practice," he said. "I believe the rewards of this will be students who will meet their goals and dreams of shooting in college and perhaps making the Olympic team. We are so thankful for the climate-controlled area that Dr. Peevy and TFS provided for our labor of love."

Sophomore Samantha Stamey said the new range gives the team a strong hope for the future.

"To be able to have the facility on campus and be able to leave our equipment out allows us more time to use wisely to train for even better scores – scores that could take us to national championships," Samantha Stamey said. "This range is an extension of my home. My dad put his whole soul in it, worked long hours for months and to be able to have such an outcom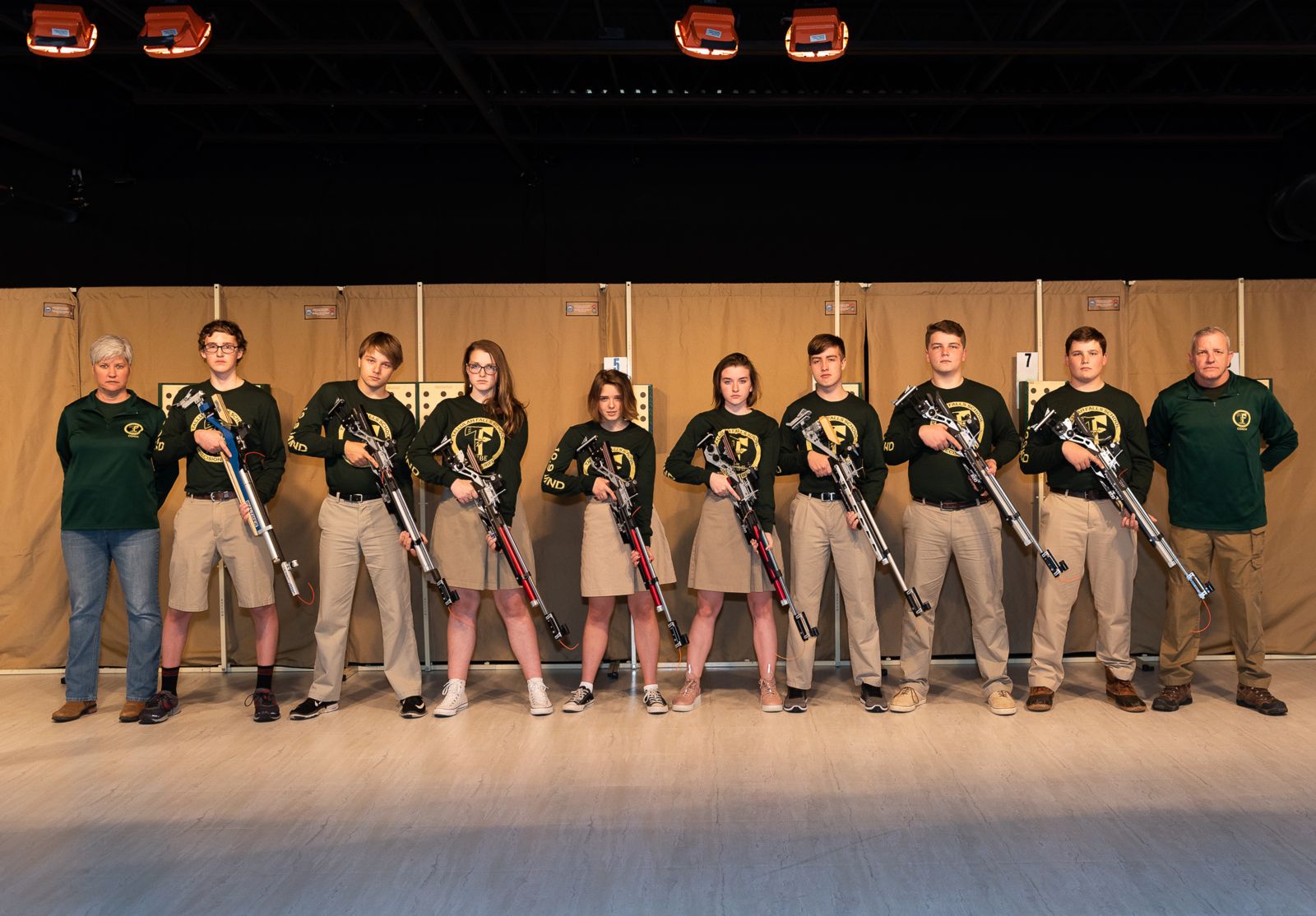 e is incredible. I'm a sophomore and to leave in two years knowing what my family built and that my younger teammates have the best range possible is a wonderful feeling that could not be replaced."
President and Head of School Larry A. Peevy recognized Tim and Kerry Stamey for their hard work late last year.
"We are grateful to the Stamey family for their investment in this growing sport," Peevy said. "The facility is incredible; it will be a fabulous practice and competition venue as well as a showcase for visiting teams."
Athletic Director Scott Neal is also excited to see the program expand in such a short period of time.
"We are quite proud of our new precision rifle facility and coaches Tim and Kerry Stamey. "Their dedication to providing a first-class facility will allow a different variety of student-athletes to utilize the disciplines of consistent practice, the thrills of success, and the challenges of adversities to enhance their life at TFS."
The team starts regular season competition on Jan. 19.