Athletics News
TFS nets multiple volleyball All-Region honors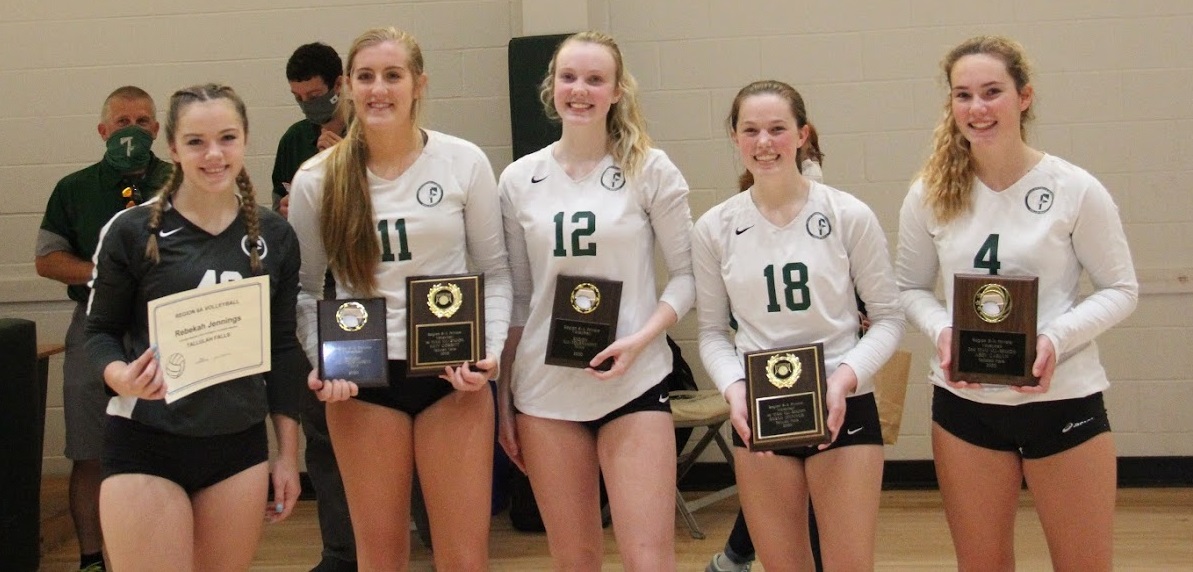 The Tallulah Falls School Lady Indians volleyball team finished runner-up in Region 8-A, and with the 18-14 season and state playoff berth comes additional awards and recognition.
Four players earned All-Region honors, including Katy Corbett and Sarah Jennings, who were named to the 1st Team All-Region. Abby Carlan was named to the 2nd Team, while Rebekah Jennings was an Honorable Mention.
During the Region Tournament, Corbett and Barrett Whitener earned a spot on the All-Tournament Team.
"Katy and Barrett led the team with energy, effort, and determination," says coach Matt Heyl. "Katy showed her teammates and all spectators that she wanted to win more than anyone out there and showed it with her effort and sacrifice. Barrett was the first to go cover her teammates during these crucial matches. When she was out of the game she was leading the cheers for every play. The energy these ladies brought to the court was felt and followed by their teammates."
TFS takes on Mt. Vernon on Wednesday in the 1A State Tournament opening round.